Exploring the Awesome Vibes of Vasiliki Beach: Your Best Guide
Vasiliki Beach is like a wonderful find by the pretty shores of Greece. This is your spot if you love relaxing in the sun and having a blast by the coast. It is located in Vasiliki village on Lefkada Island. People like it because of its super beauty, clear water, and awesome vibe.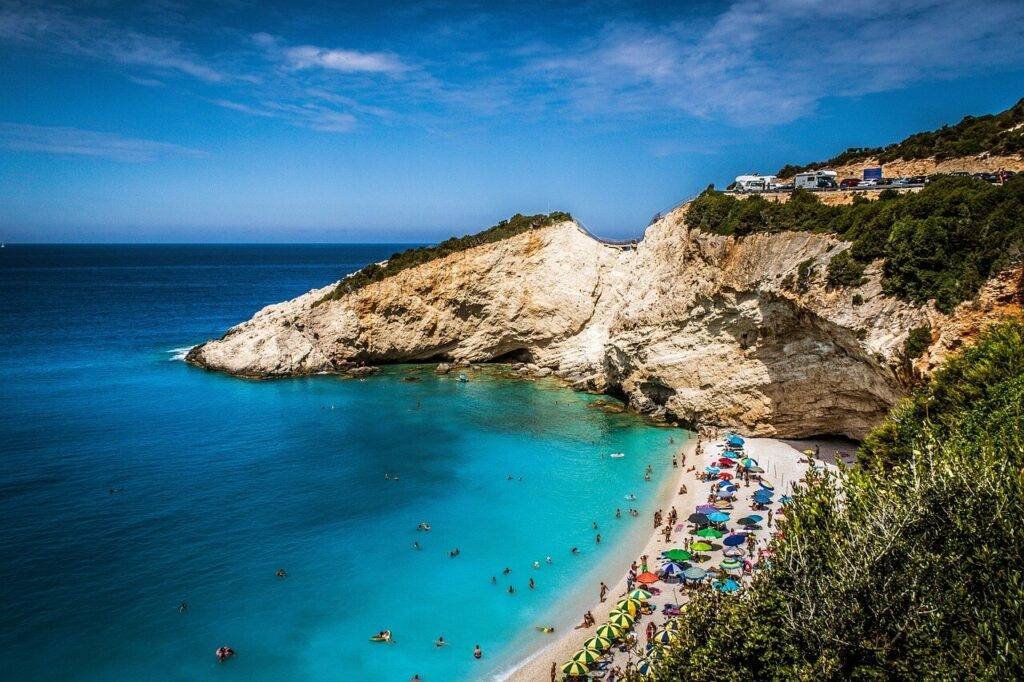 Natural Beauty:
One cool thing about Vasiliki Beach is how it's shaped. This is perfect for water sports like wind and kite surfing. People who love adventure can go there to ride the waves and feel the excitement of the Aegean Sea's winds. It doesn't matter if you're a pro at this stuff or just starting. Vasiliki Beach is where you can try it all.
If you're more into chill vibes, the soft golden sand is just right for kicking back and getting sun. The beach slopes gently into the water, not deep near the edge. Great if you're with family and kids. Parents can relax on the sand while little ones play in the pretty blue waters.
Local:
Vasiliki village is close to the beach. It's a neat place with local stuff to do and good food. You can wander around the small streets with old-style tavernas. They serve yummy Greek food that tastes so good. This cute village also shows you how the local folks live and their easygoing life.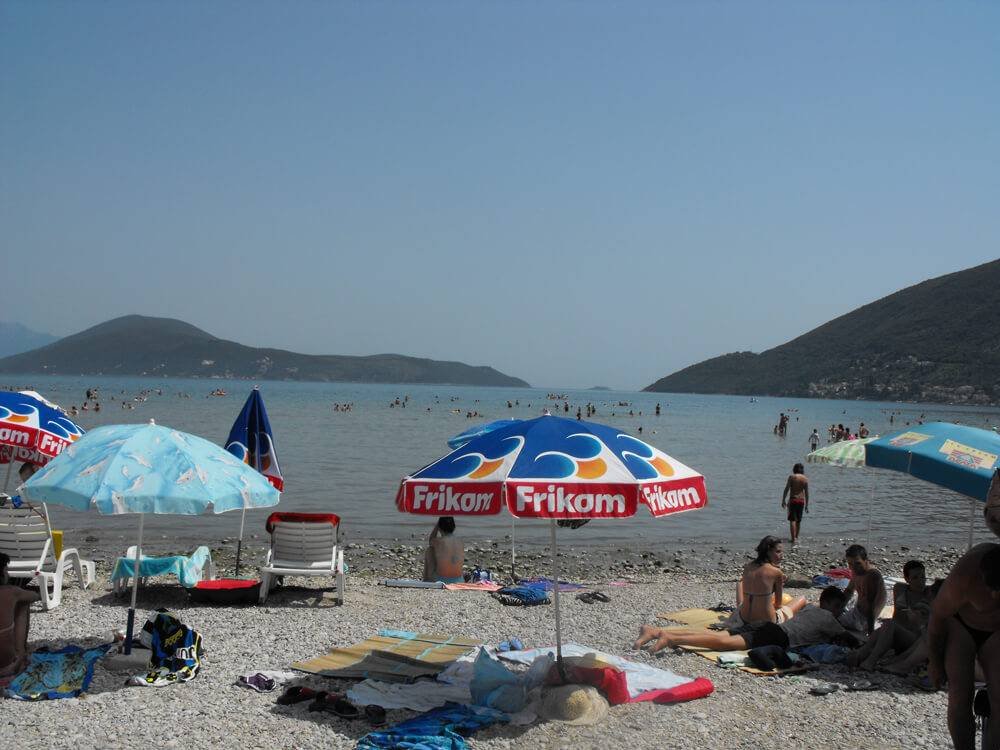 How to reach Vasiliki Beach:
Guess what? Getting to Vasiliki Beach is an adventure all on its own. It's chilling on Lefkada's south side, about 40 clicks away from Lefkas town. If you're flying in, the Aktion National Airport is your jam, around 60 kilometers from the beach. Now, you've got options – roll up in a rented car for a scenic joyride, or hop on a local bus for a slower but chill ride. Trust me, the view on the way is crazy, giving your eyes a feast they won't forget.
The Wonders of Vasiliki Beach:
Imagine this: you step onto the beach and bam! Waves are dancing like they're at a party, gently crashing the shore. Vasiliki Beach is like a chill bay, hugged by lush green mountains and olive groves – sounds fancy, right? Most of the beach is rocking pebbles, kind of a natural puzzle under your feet. But if you're more of a sandy kind of person, head to the right side of the beach – it's called Ponti and that's where sand rules.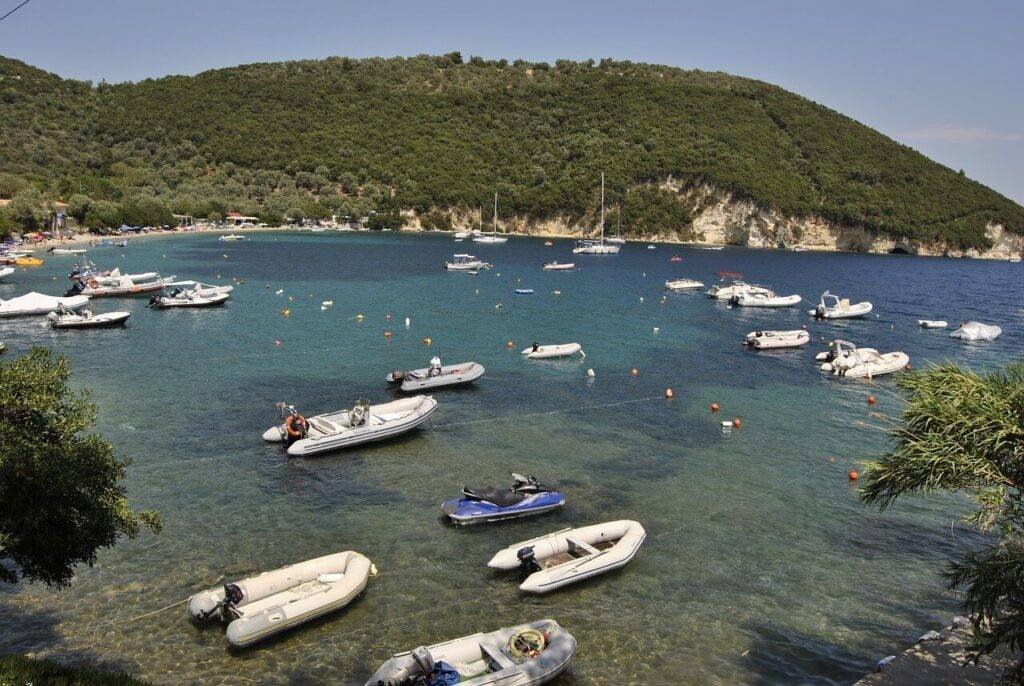 Nearby Activities:
1. Porto Katsiki:
If you're into jaw-dropping beauty, take a quick ride from Vasiliki to Porto Katsiki. This beach is like a dream with its blue waters framed by huge cliffs. Seriously, it's like something out of a fantasy movie.
2. Egremni Beach:
Check this out – a hidden gem reachable by some epic stairs carved into cliffs. Egremni Beach is like a secret escape, where blue waters and gold sand hang out, giving you some real chill vibes.
3. Ride the Wind with Windsurfing:
Vasiliki Beach isn't just for tanning; it's also a hotspot for windsurfing fans. The way the wind plays here, it's like a playground for windsurfers – noobs and pros both have a blast.
Best time to Visit:
Vasiliki Beach's vibe changes with the seasons. From June to August, it's summer mode – perfect for sun-worshippers and water freaks. Water's around 23°C or higher, so diving in is a no-brainer. But, if you want a quieter and budget-friendly scene, aim for May or September – warm weather minus the crowd.
Questions You Might Have FAQs:
Q: Is Vasiliki Beach worth the hype?
A: Absolutely! It's got stunning beauty, sick windsurfing, and other cool stuff nearby. Your vacay here? Unforgettable.
Q: Where's Vasiliki Beach at?
A: It's on Lefkada's southern side, Greece. Not far – about 40 clicks from Lefkas town.
Q: What's around the hood?
A: Besides Vasiliki being dope, check out Porto Katsiki, Egremni Beach, and the rad windsurfing action.
Q: Can I windsurf there?
A: Totally! Vasiliki's wind vibe makes it perfect for windsurfers. People from all over dig it.
Q: When's the best time to hit it up?
A: June to August rocks for beach bums and water lovers. May or September is quieter, still warm, but less crowded.
To Wrap It Up:
Vasiliki Beach isn't just a place – it's like a painting made by nature. Whether you're chilling on pebbles, catching waves on a windsurfing board, or exploring nearby awesomeness, this Mediterranean wonderland will leave a mark on your heart. So, pack up, chase the sun, and let the enchantment of Vasiliki Beach take over. Until then, keep the sun in your heart and sand between your toes!
Remember, Vasiliki Beach isn't just a spot – it's a feeling waiting to be felt, a tale waiting to be told. So, go ahead, let the waves share their secrets, and let this stunning place make memories in your soul. 🌊