Discovering the Enchanting Sounds of Kathisma Beach: A Hidden Gem of Lefkada
Hey fellow adventurers! I just had an incredible time at Kathisma Beach in Lefkada, Greece, and I can't wait to share my experience with you. Imagine – a place where the sand is pure magic white, and the waters are bluer than the sky. That's Kathisma Beach, and it's a must-visit!
Introduction: Revealing this Seaside Wonder
In the calm beaches of Lefkada, Greece, Kathisma Beach is a dazzling find in the Ionian Complex. This lively beach is a paradise for relaxation and fun with its mix of white sand and blue waters. Let's dive into this awesome destination, from the best way to get there to the ideal time to enjoy this beach's splendour.
Soaking in the Vibes: What to Expect
As you step onto Kathisma Beach, a sense of peace surrounds you. The inviting white sand shines in the Greek sun, calling you to unwind. The turquoise waters invite you for a refreshing swim. The beach is buzzing with activities, offering both leisure and excitement. From sun-kissed sandy spots to thrilling water sports, Kathisma Beach gives you a unique experience tailored to your preferences.
Nearby Attractions: Exploring Beyond the Shore
Discovering the Fun Around Kathisma: More Than Just Beach Vibes!
Kathisma Beach isn't your typical sandy spot. It's like a secret gateway to a trove of amazing things waiting for you. While you relax under the sun, why not check out some nearby awesomeness? Trust me, it'll elevate your Lefkada adventure.
Porto Katsiki: Where Cliffs Play Peekaboo with the Sea
Hello, beach lover! Head to Porto Katsiki, just a short distance from Kathisma Beach. Imagine towering cliffs and the bluest waters. It's like a breathtaking painting where rugged cliffs and calm waters have a cool face-off. Whether you dip your toes or take a swim, Porto Katsiki has the magic to make you feel alive and amazed.
Egremni Beach: The Hideout for Beach Lovers
Want to up your adventure? Travel to the hidden gem of Lefkada's west coast – Egremni Beach. Brace yourself for an epic journey down cliff-carved steps; it's a mini-adventure before the main show. And what a show! Soft sandy paradise and crystal-clear waters await. The trip might test your legs, but the serene vibes and untouched beauty of Egremni make it worth every step. It's like your secret nature spa away from the hustle.
Milos Beach: Nature's Best-Kept Secret
I have found a secret beach for you: Milos Beach! It's like a hidden garden. This cosy cove is perfect for some me-time with the sea. The water is so clear you can practically see your thoughts. Snorkelling and swimming are a total blast here. And guess what? You'll feel like you're cuddling with Mother Nature while soaking in the sun and the view.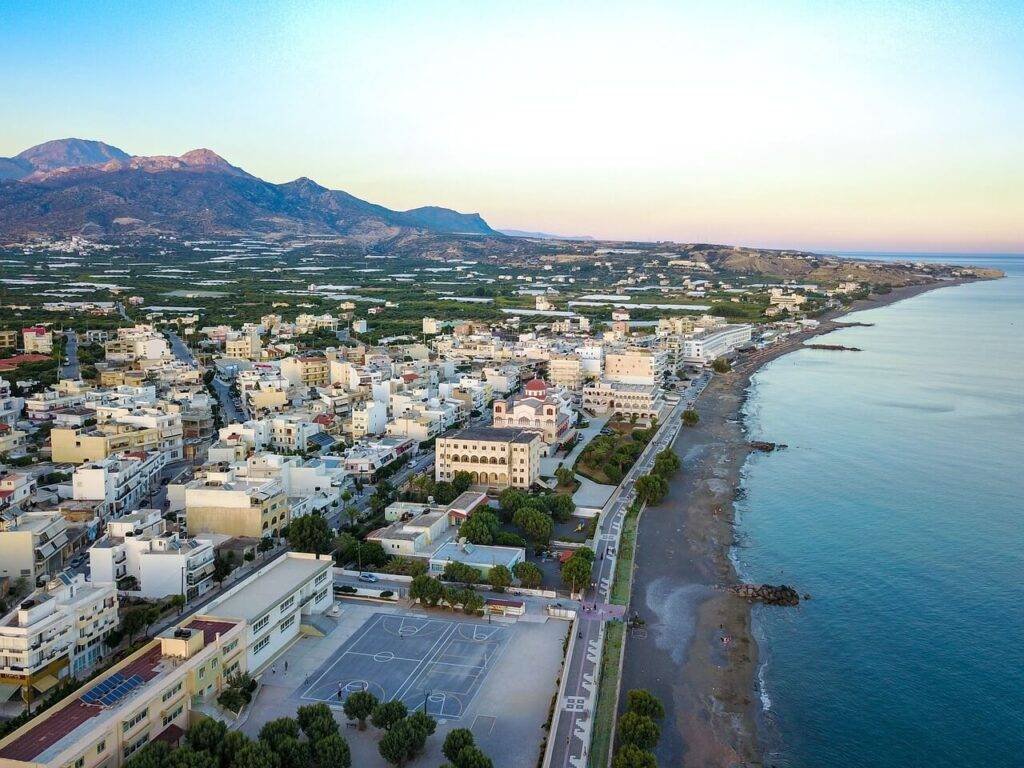 Lefkada Town: More Than Just Beaches
Alright, beach explorer, let's hit the town! Lefkada Town is like that cool cousin you can't wait to hang out with. Check out the colourful houses, charming markets, and cafés begging you to chill. Make a pit stop at the Archaeological Museum of Lefkada – it's like a time machine telling the island's story.
Now, when you Google "Kathisma Beach adventures," remember I've got you covered with the coolest spots and funniest insights. Your Lefkada vacation just got a whole lot more exciting!
How to Reach Kathisma Beach:
Kathisma Beach in Lefkada awaits exploration with its beautiful white sand and sparkling waters, ensuring an easy trip. For an effortless visit, here's the best way to reach beach: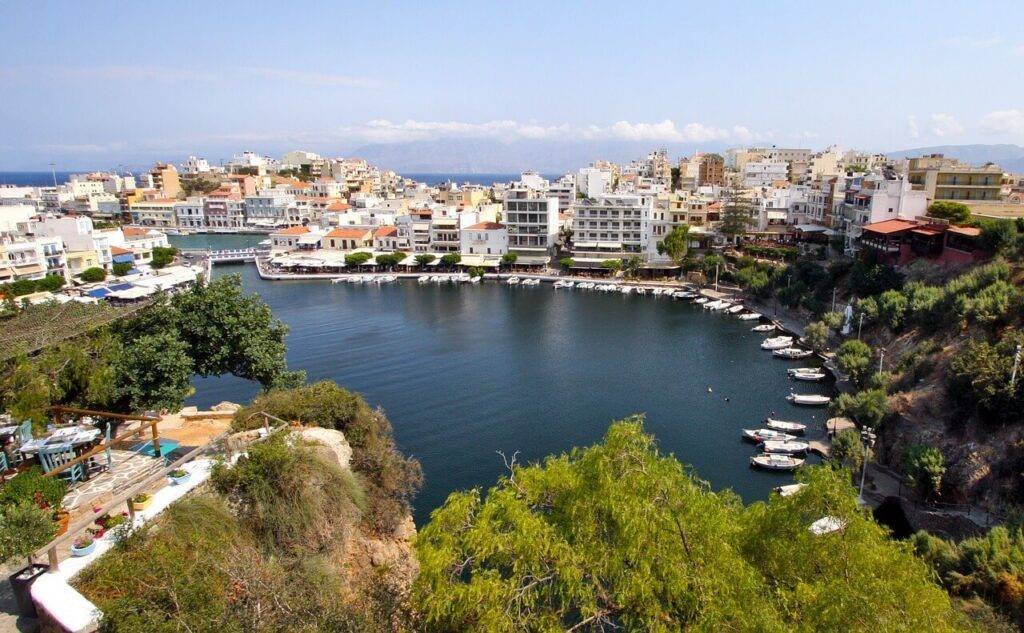 1. From Lefkada Town:
Kathisma Beach is about 15km away.
Follow these steps for a quick journey:
Take the southbound main road, following signs to Agios Nikitas.
Once in Agios Nikitas, follow signs leading to Kathisma Beach.
Follow your route until you reach the parking area reserved for Kathisma Beach visitors.
2. From Agios Nikitas:
For those starting in Agios Nikitas, about 3.5 kilometres from Kathisma Beach, here's one approach:
Head northeast along the main road toward Kathisma Beach.
Follow signs leading directly to the beach.
A parking lot near the beach keeps your vehicle safe while you enjoy the coast.
3. Public Transportation Services
While public transport options in Lefkada Town may be limited, local buses provide service from Lefkada Town to Agios Nikitas. From there, take the road mentioned earlier towards Kathisma Beach.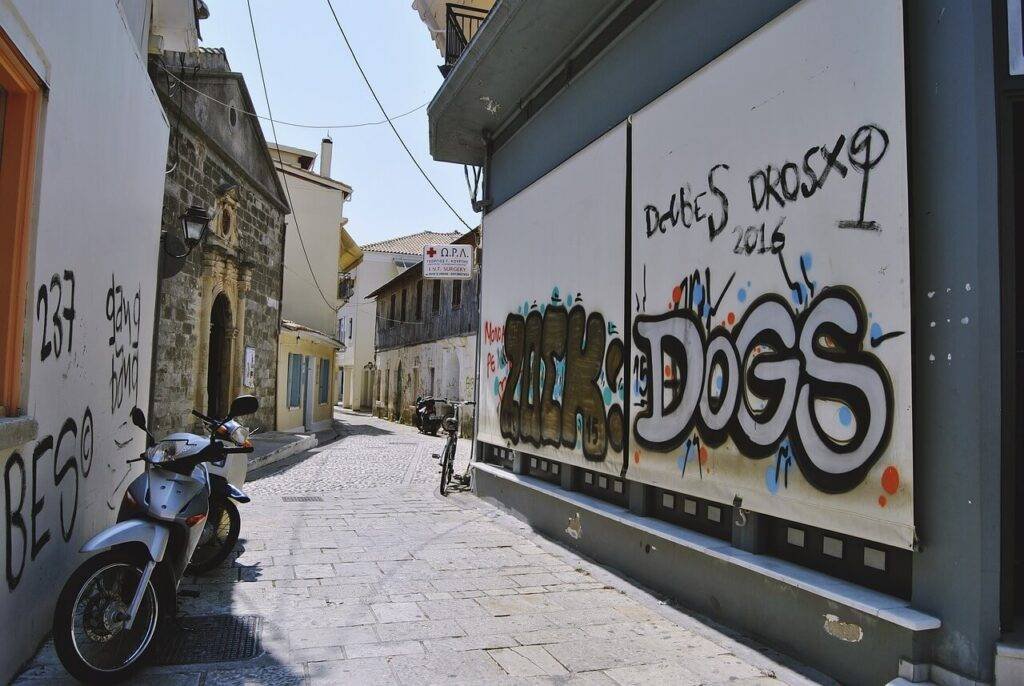 4. Rental Vehicles
Explore Lefkada independently with rental cars, scooters, or ATVs. A car rental makes it easy to access Kathisma Beach and other key sites in Lefkada.
5. Tours and Excursions:
Numerous tour companies on the island offer guided excursions that include transport to Kathisma Beach, providing an alternative guided experience.
Parking Information: Kathisma Beach offers parking facilities to visitors. Arriving early during peak tourist periods or events secures a space near the beach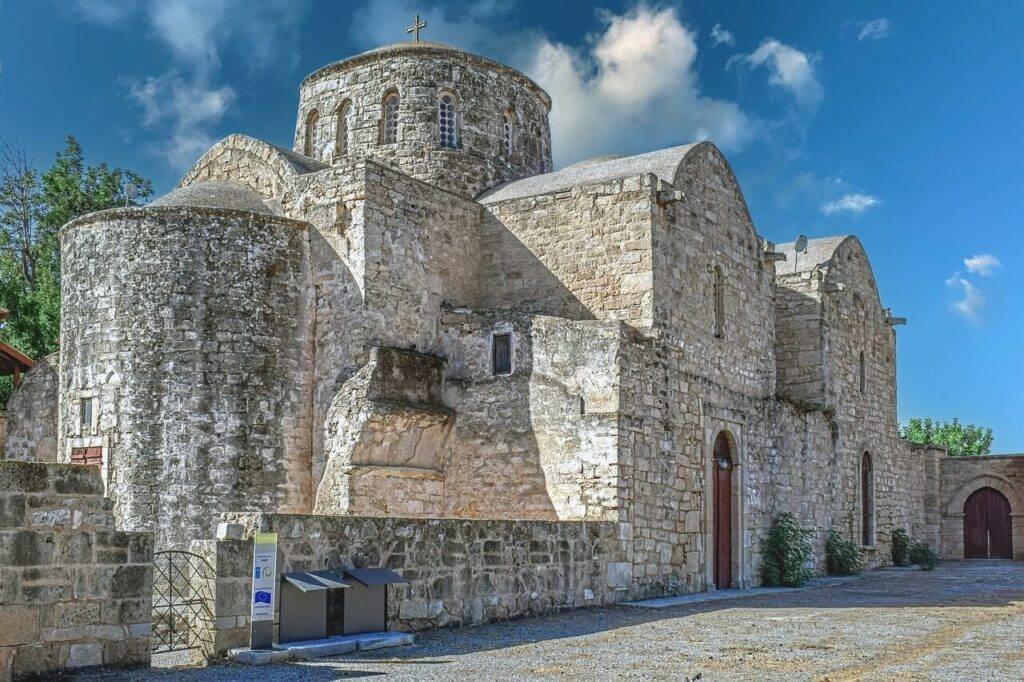 Local Tips:
Plan your trip early or late afternoon for fewer crowds and milder sun rays to enjoy the full beauty.
Don't forget essentials like water, sunscreen, and a beach towel for a relaxing vacation.
As the road to Kathisma Beach may have turns, take time to enjoy the gorgeous journey at your own pace.
Arrive at Kathisma Beach, ready to be dazzled by its natural beauty, clear waters, and relaxing atmosphere. Whether exploring alone or with a tour, Kathisma will leave a lasting memory from your visit to Lefkada.
Best time to Visit
Planning a visit? Aim for June to August. The weather's perfect, the waters are inviting, and the beach is alive with good vibes. Whether you're with family or your special someone, Kathisma in summer is a dream come true.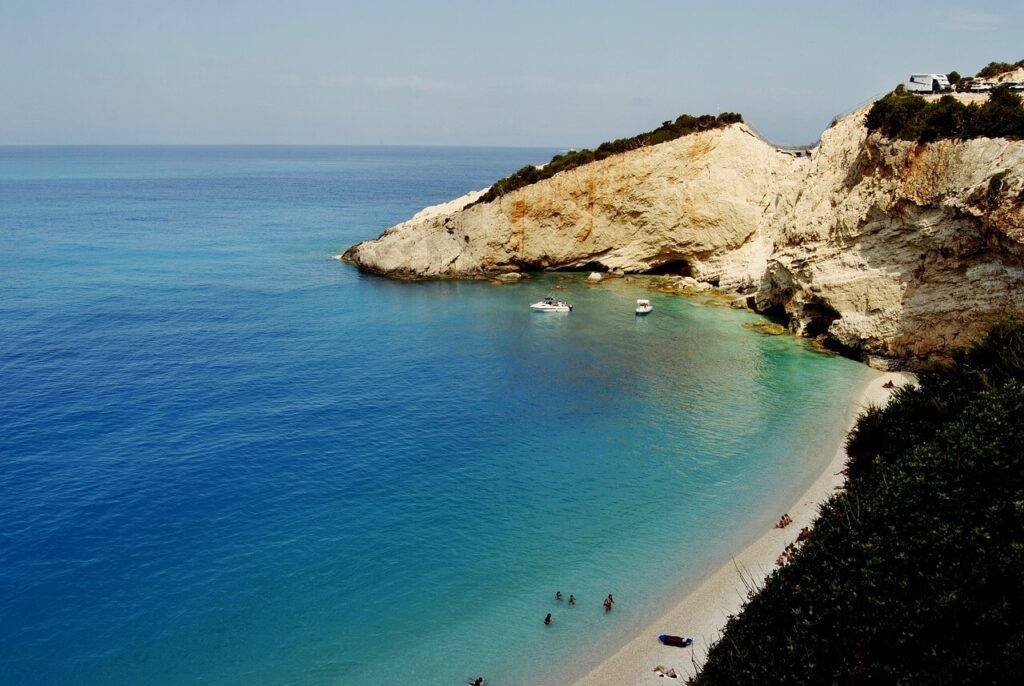 FAQs: Satisfying Your Curiosity
Q. How do I reach Kathisma Beach?
A. If you're driving or taking public transport getting to the beach is simple. The scenic drives add beauty to your trip.
Q. What's the best time to go?
A. The summer months of June to August are the perfect climate for sunny days and water-based adventures.
Q. Are there water sports to be enjoyed?
A. From jet skiing to parasailing, Kathisma Beach offers a variety of water activities to keep you pumped up.
Q. Is Kathisma Beach suitable for families with children?
A. Shallow waters and soft sands make it perfect for families with kids.
Q. Are there any water sports facilities available?
A. Get your adventure on with kayaking, snorkeling, and more.
Q. Can I witness the sunset from the beach itself?
A. Kathisma Beach faces west, so you're in for a front-row sunset seat.
Q. Are there any hiking trails around Kathisma Beach?
A. Totally! The cliffs and hills offer hiking trails with epic sea views.
Q. Are there any nearby attractions to explore?
A. Check out Porto Katsiki Beach and Egremni Beach – both are stunners.
Q. Is there a lifeguard service on the beach?
A. Yes, during peak times, lifeguards have your back in the waters.
Concluding Thoughts: The Attractions of Kathisma Beach
Walking along the breathtaking shores of Kathisma Beach wraps you in a calming and refreshing atmosphere. The mix of nature's wonders and the beach's fun activities creates a magical paradise for people from all walks of life. Whether you're into thrilling water sports or simply unwinding in the sun, Kathisma Beach guarantees an unforgettable experience, capturing the splendour of Lefkada.
Prepare for a vacation that blends adventure, relaxation, and the irresistible charm of Kathisma Beach. Your journey through this hidden gem will leave lasting memories that linger well beyond your trip. Remember, Kathisma Beach is stunning. It's calling out to the adventurous souls of the world. Just soak in the sunshine, feel the sand beneath your feet, and relish the sparkling waters that define this coastal paradise.