Unraveling the Charms of Skiathos' Top Beaches
Greetings, fellow sun worshippers and beach enthusiasts! If you're on the hunt for a paradise that's both stunning and fun, then you've stumbled upon the right island. Skiathos is the jewel of the Aegean Sea! With its picturesque shores and crystal-clear water, this little Greek haven is a must-visit destination for all beach bums. So, let's put on our shades, slap on some sunscreen, and get ready to explore the best beaches Skiathos has to offer. Trust me, it's going to be a sand-tactic journey filled with laughter, sunshine, and a splash of mischief!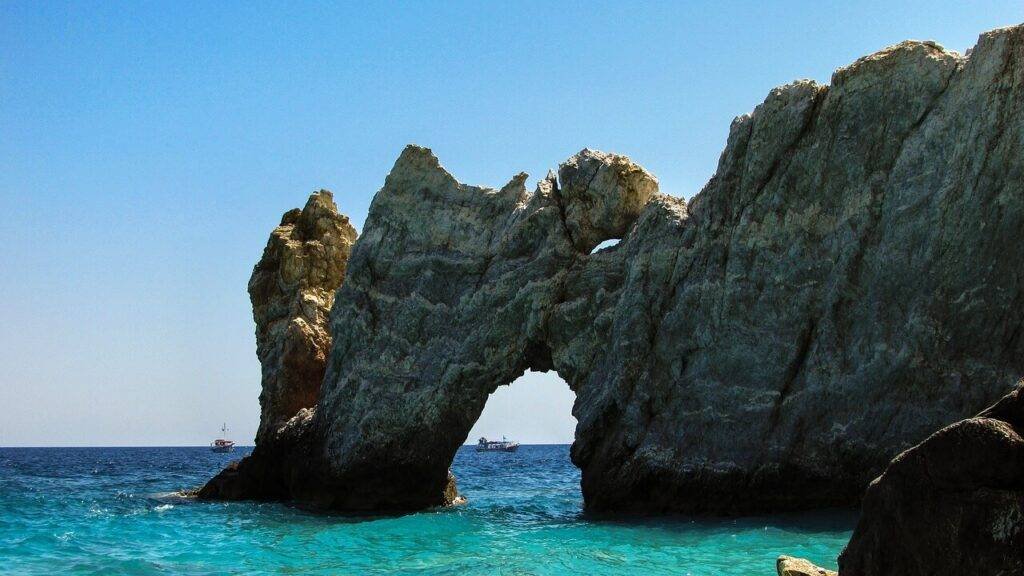 1. Koukounaries Beach – The Sandy Wonderland
Ah, Koukounaries Beach!  The beach on every traveler's bucket list. Known for its golden sands that can turn even the palest of beachgoers into shimmering bronze statues, Koukounaries is a sandy wonderland. If you're not careful, you might mistake it for a beachy mirage straight out of a dream!
How to Reach:  Hop on a local bus from Skiathos Town, and within a jiffy, you'll be basking in the sun at Koukounaries.
Activities:  Besides perfecting your sunbathing game, this beach offers some amusing water sports to dive into. Channel your inner James Bond and ride a jet ski, or give windsurfing a whirl and see if you can defy gravity. Just be sure to leave the secret agent gadgets at home!
2. Lalaria Beach – Boat to Paradise
Now, I'm about to let you in on a little secret: Lalaria Beach is not your average sandy hangout. No sir, this beach is so exclusive that you can only reach it by boat. Yeah, you heard it right! It's like a VIP club for beach lovers – the "Very Incredible Place" club, that is!
How to Reach:
Hop on a boat from the port of Skiathos Town or take one of the many boat tours available. Don't worry; it's not as secretive as a James Bond mission!
Activities:
Prepare yourself for some rock-climbing, but don't worry, no harnesses needed! Marvel at the incredible rock formations and caves that'll make you feel like a modern-day Indiana Jones. Just watch out for any hidden treasure – a mermaid's lost tiara, perhaps?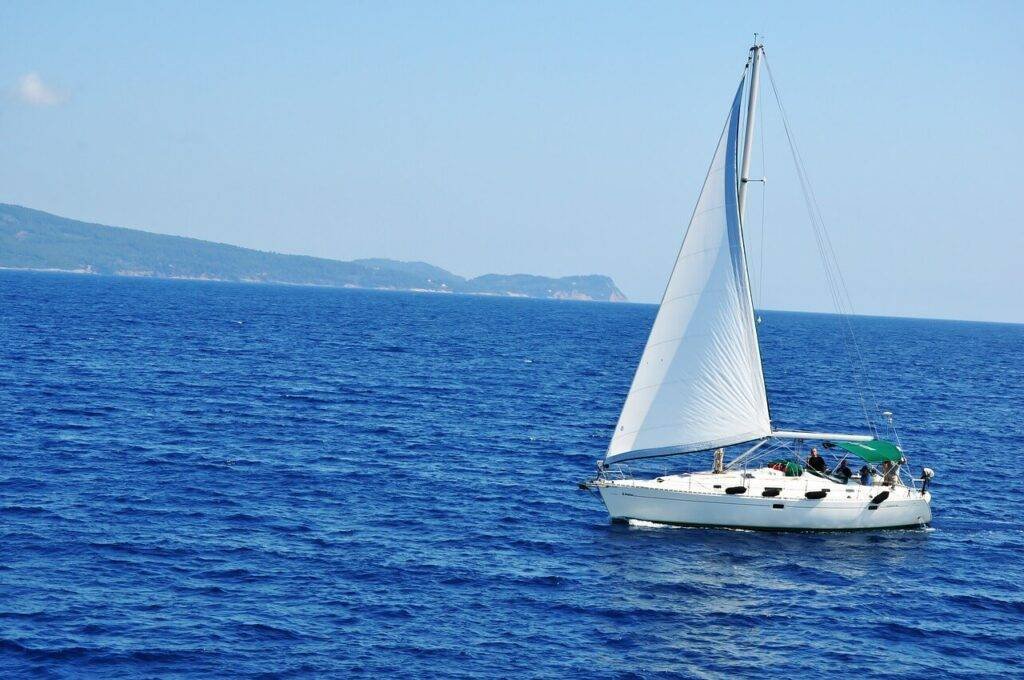 3. Banana Beach – Where Monkeys Chill (No Bananas Involved)
Contrary to what you might think, Banana Beach isn't a tropical hideaway for monkeys. It's a vibrant hotspot for all the beach-loving humans (and maybe a few party-loving seagulls) out there. But don't worry, you won't be slipping on banana peels here!
How to Reach one of the best beaches in Skiathos:
From Skiathos Town, hop on another one of those trusty local buses, and they'll take you to this peppy beach party in no time.
Activities:
Get ready for some wild beach adventures! Banana Boat rides are a hoot, especially when you're trying to stay on while being flung around like a ragdoll. And if you want to avoid getting slapped by the waves, paddleboarding is the way to go. Just don't be surprised if you encounter a mischievous dolphin looking for new friends!
4. Agia Eleni Beach – Zen and the Art of Beach Relaxation
If you're seeking serenity and zen, Agia Eleni Beach is your ultimate escape. Picture yourself lounging on soft sands, the gentle lullaby of waves serenading your soul. It's like yoga without the contortions!
How to Reach:
This peaceful oasis is just a short boat ride away from the port of Skiathos Town. Easy peasy!
Activities:
While some beaches might be all about wild water sports, Agia Eleni lets you embrace your inner mermaid with some splendid snorkeling. Dive in and find your very own underwater kingdom!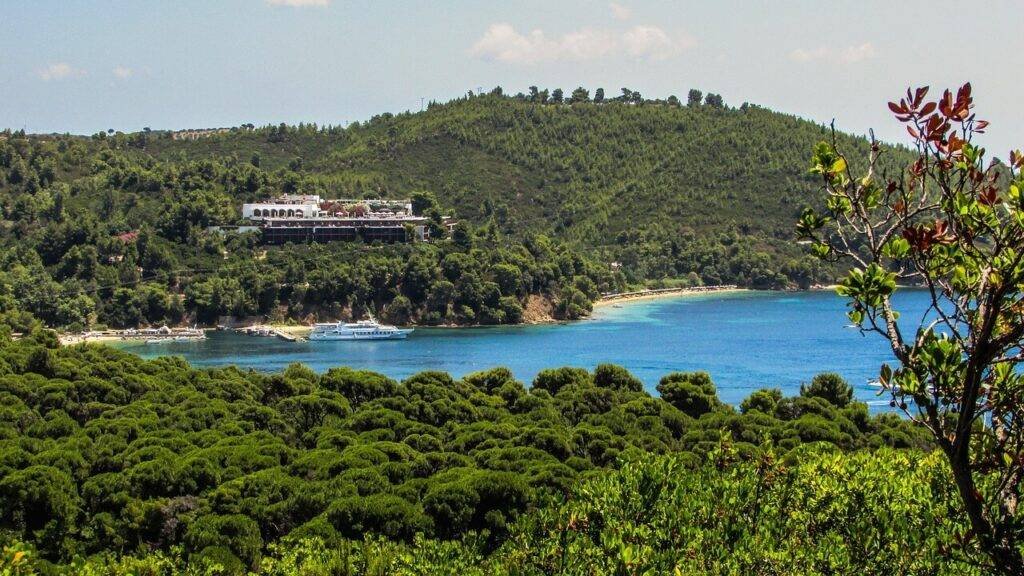 5. Troulos Beach – Beauty and the Beach
Looking for picture-perfect views and postcard-worthy sunsets? Troulos Beach is your destination! With its turquoise waters and picturesque surroundings, it's practically begging to be your next Instagram star!
How to Reach:
Catch a local bus from Skiathos Town, and within a few heartbeats, you'll be posing for the camera at Troulos.
Activities in one of the best beaches in Skiathos:
While you're basking in the beauty of Troulos, put on your explorer hat and embark on a scenic coastal stroll. Who knows, you might discover a hidden treasure, or at least a friendly stray cat in search of some cuddles.
6. Megali Ammos Beach – Sun, Sand, and a Hop to the Town
Megali Ammos Beach is the quintessential beach for those who want the best of both worlds: easy beach access and a short hop to the bustling town center. Sunbathing and shopping, anyone?
How to Reach:
You won't even break a sweat reaching this beach! It's just a short walk away from Skiathos Town. Sandals or flip-flops recommended!
Activities:
With the town nearby, you can head there for some retail therapy or indulge in the local cuisine. And hey, if you're feeling lazy, simply build a sandcastle and call it your very own beachfront property!
7. Kanapitsa Beach – The Splash-tastic Water Sports Wonderland
Calling all water babies! Kanapitsa Beach is the ultimate water sports playground. So get ready to embrace your inner aqua-adventurer, and don't forget to pack your sea legs!
How to Reach:
Catch the local bus from Skiathos Town, and you'll be making a splash at Kanapitsa in no time.
Activities:
Time to unleash your inner Poseidon! From water-skiing to pedal boats, there's no shortage of splash-tastic activities to try. And hey, if you fall off that water ski, just pretend you meant to do a fancy flip!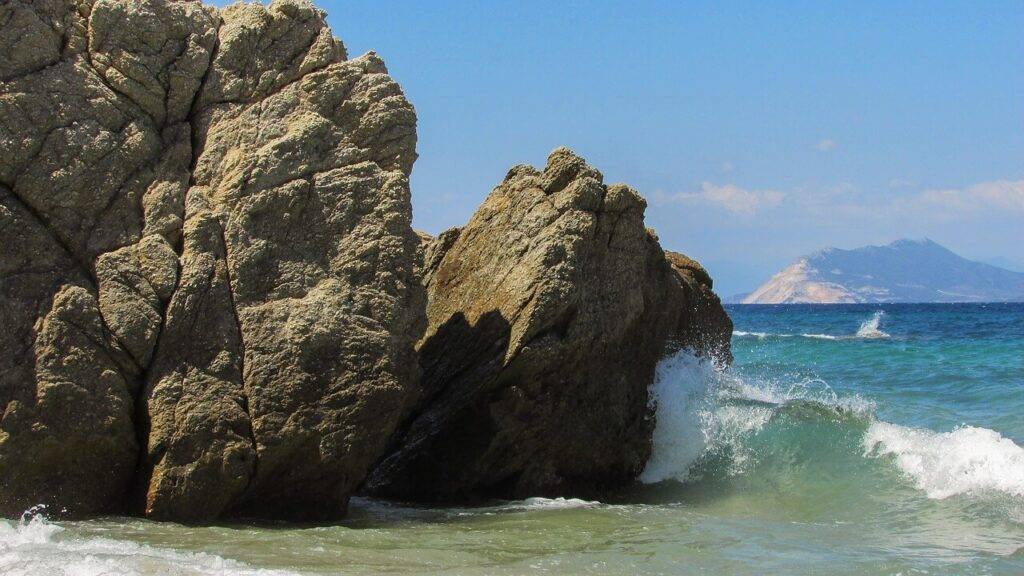 FAQs
Q: Is Skiathos family-friendly?
A: Absolutely! Skiathos offers family-friendly beaches like Koukounaries and Megali Ammos Beach with calm waters for kids to enjoy.
Q: Are there beginner-friendly water sports?
A: Yes! Banana Beach and Kanapitsa Beach have fun activities like banana boat rides and paddleboarding suitable for beginners.
Q: Can I visit Lalaria Beach on my own?
A: No, Lalaria Beach is accessible only by boat, so it's best to book a tour or sail there if you have a boat.
Q: Which beaches are peaceful and serene?
A: Agia Eleni Beach and Troulos Beach offer tranquil environments perfect for relaxation.
Q: Are there amenities near the beaches?
A: Yes, popular beaches like Megali Ammos Beach have restaurants, cafes, and shops nearby for your convenience.
Remember, each beach in Skiathos has its own charm, so dive in, explore, and let the beaches work their magic!
Conclusion
So there you have it. The best beaches in Skiathos are waiting to steal your heart and leave you with sun-kissed memories to cherish forever. Whether you're in the mood for sandy havens, hidden treasures, or vibrant party scenes, this Greek gem has it all. So pack your bags, follow the hilarious seagulls, and get ready for a beach-tastic adventure like no other. Just remember, life's a beach – and it's time to ride those waves of laughter and sunshine!
Disclaimer:  The information provided in this article is based on the author's personal experiences and research up to date. Please ensure to check for any updates or changes in local regulations and activities before planning your trip to Skiathos. Now, go forth and conquer those beaches!
Please read our blog on Unveiling Santorini's Black Beaches 
and Frugal Explorations: The Cheapest Cities in Spain Revealed  and Preveli Beach
You can also read 10 OF THE BEST BEACHES
Thank you for reading our blog till the end.