Kefalonia's Top 10 Beaches Revealed
Welcome, beach enthusiasts! Let find the best beaches in Kefalonia. Are you tired of the same old sandy stretches and seeking something exciting and different to add to your seaside adventures? Look no further than Kefalonia in Greece for your adventure. Located within the Ionian Sea, Kefalonia boasts breathtaking beaches that will leave you speechless. So grab sunscreen, flip-flops, and a sense of adventure to begin an exhilarating journey to discover the most breathtaking spots this Greek paradise offers!
1. Myrtos Beach – Unapologetic Beauty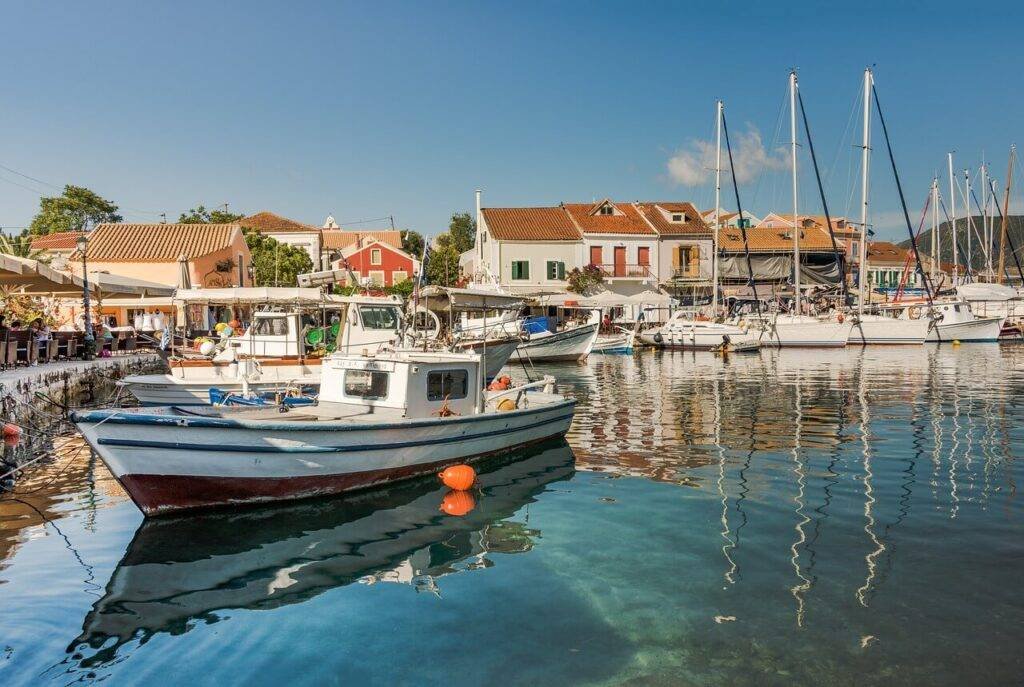 Myrtos Beach is unabashedly show-offy! Boasting stunning turquoise waters and dramatic cliffs, Myrtos Beach stands out as an impressive supermodel among its peers. Be aware of its striking looks, though. Myrtos can be pretty temperamental regarding waves; ensure your swimmer's cap is secure before braving its waters! And don't panic if someone suddenly shouts "Eureka!" because chances are they have discovered an irresistible Instagram angle!
How to Reach:
To experience Myrtos Beach's unapologetic beauty, head to the charming island of Kefalonia in Greece. North of the island lies the dazzling Myrtos Beach, easily accessible by car or local tours.
2. Xi Beach – Red Carpet Extravaganza

Xi Beach is a red carpet extravaganza! Famed for its vibrant reddish-orange sand and shallow waters, Xi Beach provides the ideal place for anyone wanting to make an entrance in style – even if just into the water! Think of Xi Beach as your spa treatment without paying for its signature mud mask treatment, dive into its warm embrace, and emerge like one of Greece's divine beings or goddesses!
How to Reach:
Xi Beach awaits on Kefalonia's southwest coast, near Lixouri. Take a short ride from Lixouri or hop on a bus for this unique red-carpet beach.
3. Petani Beach – The Hideaway
Petani Beach on Kefalonia is a well-kept secret, hidden in a remote cove surrounded by rolling green hills. Petani is worth discovering because it boasts crystal-clear waters and soft pebbly shores; follow laughter or smell sunscreen to find its ideal spot!
How to Reach:
Venture to Kefalonia's northwest coast for Petani Beach's secluded beauty—a short drive from Lixouri or available through taxis and local tours.
4. Makris Gialos – Family-Friendly Party
Makris Gialos Beach provides something for all members of your party; with golden sands and shallow waters, children can run free while parents relax into some well-earned downtime. And for the more daring among us, exciting watersports are always available to keep everyone amused; don't forget the sunscreen – getting sunburnt won't add anything fun!
How to Reach:
Makris Gialos, perfect for families, sits on the southern coast near Argostoli. Easy to reach from the Kefalonia International Airport and connected by buses.
5. Antisamos Beach – the Hollywood Star
Antisamos Beach was brought into the limelight in "Captain Corelli's Mandolin," but its fame hasn't altered this breathtaking beach; it remains breathtaking and alluring just like it always was. Sitting amidst lush hills and turquoise waters, Antisamos stands out as a gem among Kefalonia's beaches, so grab your sunglasses and camera; you may spot an iconic Hollywood figure sunbathing there without anyone knowing!
How to Reach:
Head to Kefalonia's eastern coast for Antisamos Beach. Just a short drive from Sami, well-connected by buses and private transport.
6. Lourdas Beach – the Beautiful Flirt
Lourdas Beach is like an irresistibly charming flirt you can't resist. Boasting pebbly shorelines and soothing waves, it provides the ideal setting for long romantic walks with your special someone. Don't worry about its shimmery blue waters playing coy – they're part of the game! So pack a picnic, grab your partner's hand, and prepare yourself for a day filled with sweet moments and maybe a hint of blushing.
How to Reach:
Find Lourdas Beach on the southern coast near Lourdata—easy access by car, taxi, or local transportation.
7. Skala Beach – The Party Animal
Are you ready to party the night away at Skala Beach on Kefalonia? Offering an energetic nightlife scene that's hard to resist, Skala Beach provides an irresistibly vibrant nightlife scene. It offers activities and watersports by day, but as soon as the sun goes down, it becomes an energetic party destination! Beware, though; dancing in the sand may look cool but beware of its strenuous workout potential!
How to Reach:
For vibrant nightlife, head to Skala Beach on the southeastern coast. Well-connected by car and buses from various parts of the island.
8. Assos Beach – the Dreamer's Paradise
Nestled under an idyllic Venetian fortress, Assos Beach is an idyllic dreamer's haven. Boasting peaceful ambiance and breathtaking views, Assos Beach invites contemplation in abundance; just don't be surprised if seagulls seem to know precisely when something delicious is being eaten – one minute they don't, the next they surround your meal like an army!
How to Reach:
Assos Beach lies on Kefalonia's northwest coast, accessible from the charming village of Assos. Enjoy a scenic drive or arrive by car.
9. Platia Ammos – The Secluded Beauty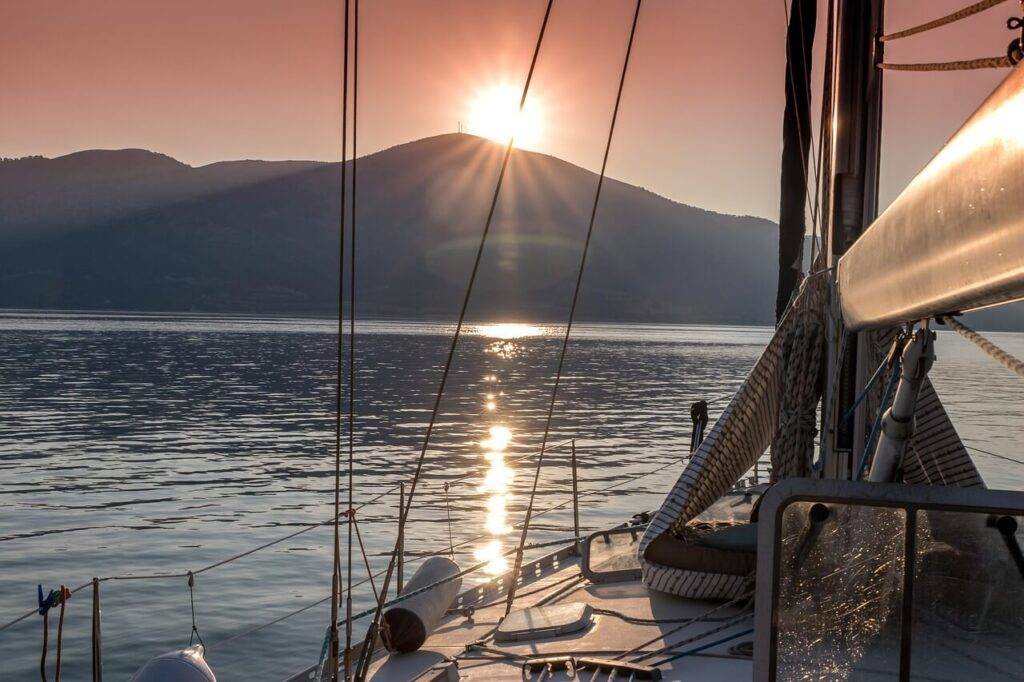 Kefalonia's best-kept secret, Platia Ammos, can only be reached by boat and offers the ultimate hideaway experience. While your journey might seem long at times, you'll soon arrive and feel like you have found your private beach paradise! So isolated is Platia Ammos that fish wear sunglasses!
How to Reach:
Reach Platia Ammos, Kefalonia's hidden beauty, only by boat. Depart from Agia Efimia or Sami, rent a boat, or join a boat tour.
10. Avithos Beach – Beach Blanket Bingo
Avithos Beach is like an oceanic blanket bingo party featuring golden sand and crystal-clear waters. Avithos knows how to have fun and provides a beautiful combination of leisure and excitement. Bring a frisbee or beach ball, and you'll quickly make friends! And if you need help striking up conversations, ask, "What flavor ice cream would a beach prefer? The answer? Sandy!".
How to Reach:
Avithos Beach awaits on Kefalonia's southern coast, near Svoronata—a short drive from Argostoli, with taxis and local transport available.
Conclusion
Kefalonia, beach lovers! Kefalonia is an idyllic haven full of stunning and exquisite beaches that will suit all kinds of travelers. Be it a beach bum, water sports enthusiast, or romantic dreamer alike, Kefalonia's Greek gem has an idyllic beach just waiting for you! Pack up and experience its sun-kissed adventures; life's an adventure, so enjoy every second!
Bold and italicize the fun, add some humor, and you have an article sure to make waves!
Please visit our other blog on Island Escapade: The Best 7 Beaches in Aegina and Paradise Found: Uncovering the Best Beaches in Cannes  Lixouri Chronicles: Exploring Kefalonia's Best-Kept Secret
Happy beach-hopping, my fellow beach bums!