Discover Agia Efimia Beach: Unlock A Tranquil Paradise
At Kefalonia in Greece lies Agia Efimia Beach: an inviting coastal haven that calls out for exploration. Offering sparkling waters, charming village atmosphere and plenty of hidden treasures, it provides an exceptional escape from everyday life. Ideal for sun seekers, adventurers seeking adventure travel routes less traveled or culture enthusiasts interested in immersion experiences. Agia Efimia Beach offers a holistic experience that resonates deep within.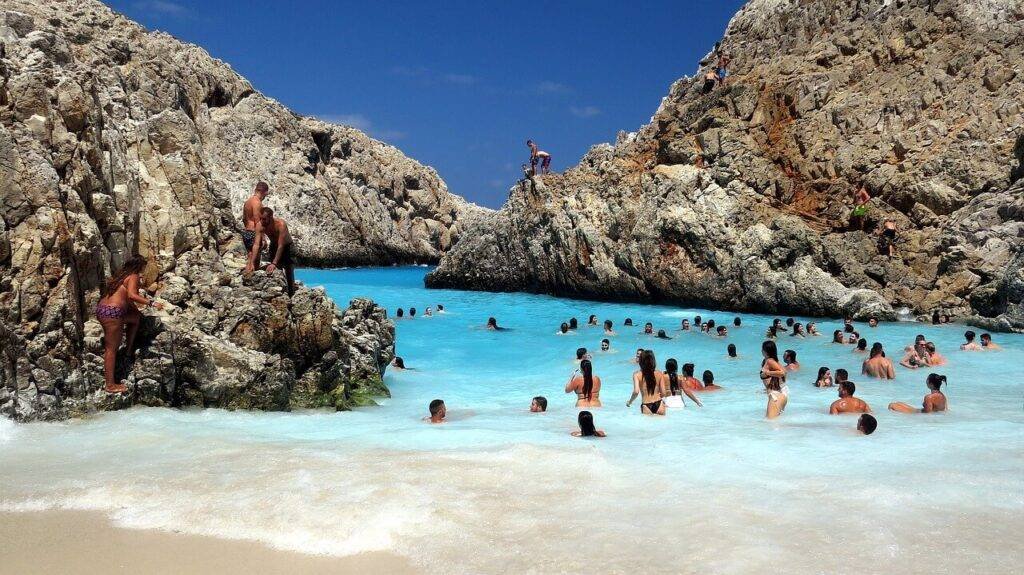 Exposing Agia Efimia's Natural Marvels:
As the sun rises and paints the sky with hues of gold and pink, Agia Efimia Beach unveils its tranquil allure. Boasting a beautiful beachfront adorned with soft sands beneath your feet as you stroll along its shoreline enchanted by gentle lapping waves against its shore, Agia Efimia is mesmerizing in all its natural glory.
Cultural Encounters and Village Charms:
Beyond the beach lies Agia Efimia village's irresistible charms. Take a leisurely walk along cobblestone streets lined with traditional whitewashed houses decorated with vibrant bougainvillaea. Engage with its warm-hearted locals who share stories about generations past; engage with local craftspeople whose stalls overflow with fresh produce, handmade crafts, and rich aromas from Greek cuisine – don't miss the chance to visit its bustling market!
Exploring Melissani and Drogarati Caves
Just minutes away from Agia Efimia lies Melissani Cave, which offers stunning turquoise waters that shimmer in the sunlight filtering through an opening in its ceiling. It also creates an ethereal light show on its surface. Drogarati Cave offers stunning stalactite formations as well as remarkable acoustics, making it a wonderful sight and sound experience that should not be missed!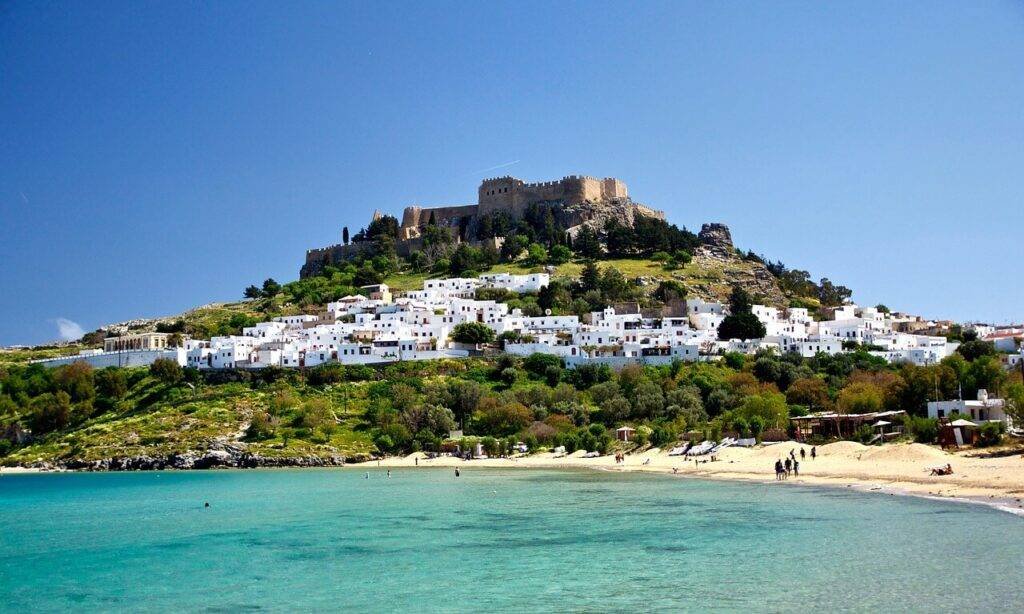 Embark on Unconventional Adventures:
For those in search of extraordinary experiences, Agia Efimia Beach provides plenty. Go on an exploration as you hike the trails criss-crossing its surrounding hills – your efforts will be rewarded with panoramic vistas that stretch to the horizon! Or kayak along its coastline for accessing hidden coves and uncharted beaches unreachable via land travel.
Taste Local Delights:
No travel experience would be complete without sampling some local cuisine, and Agia Efimia offers an impressive variety of tavernas and restaurants serving authentic Greek fare that celebrates Kefalonia's rich culinary tradition – from freshly caught seafood to tasty mezes! Each bite will transport visitors back home.
Planning Your Visit to Agia Efimia Beach
For maximum enjoyment, the optimal time to visit Agia Efimia Beach would be between May and September when temperatures are comfortably warm, and water activities such as swimming are popularly offered by Agia Efimia.
How to Reach Agia Efimia
Agia Efimia Beach is easily reachable via road, approximately 30 kilometers away from Argostoli in Kefalonia Island's capital city. It can also be reached from Lefkada, which is approximately 34 KM away from the beach. If you reach by air you straight reach Kefalonia International Airport with convenient connections to major European cities.
Activities at Agia Efimia Beach
Agia Efimia Beach provides visitors with an array of activities they can enjoy during their stay on Kefalonia, Greece. Agia Efimia Beach I located within Agia Efimia Village surrounded by lush green hills. Agia Efimia Beach features crystal-clear waters with pebbly shorelines that draw tourists and locals. Here you can get engaged in various watersports. You can also relax under the sun or explore natural surroundings. It is always perfect for rejuvenating both physically and spiritually!
Water Sports:
Agia Efimia Beach offers plenty of water sport activities for enthusiasts. Ranging from snorkeling and scuba diving, kayaking, paddleboarding, to exploring marine life! The calm waters provide the ideal setting to get active!
Boat Tours:
The beach provides access to boat tours and excursions. Rent boats or join guided tours and discover nearby attractions, hidden coves, and undiscovered beaches.
Swimming:
Agia Efimia Beach provides an idyllic atmosphere for swimming in the Ionian Sea, making it the ideal location for an afternoon dip or relaxing along its shores. Relax by the shore or take a refreshing swim – either way it provides an enjoyable atmosphere for relaxation and rejuvenation.
Beachfront Cafes and Restaurants:
Enjoy dining or relaxing with a drink at one of the beachfront cafes and restaurants along the coastline, where fresh seafood and traditional Greek dishes feature prominently on their menus.
Hiking and Nature Exploration:
Agia Efimia offers endless natural wonders. Explore them by taking hikes through nearby hills for breathtaking views of both coastline and village life.
Accommodation Options
Agia Efimia Beach's village offers an assortment of lodging options, ranging from cozy guesthouses and family-run hotels to self-catering apartments and self-catered studio apartments. Select one that best meets your preferences and enjoy staying close to the sea!
Unsavour the flavors of Greece by sampling local specialties in beachside taverns. From freshly caught seafood to classic moussaka and souvlaki dishes, your culinary journey will add another element to your beach getaway experience.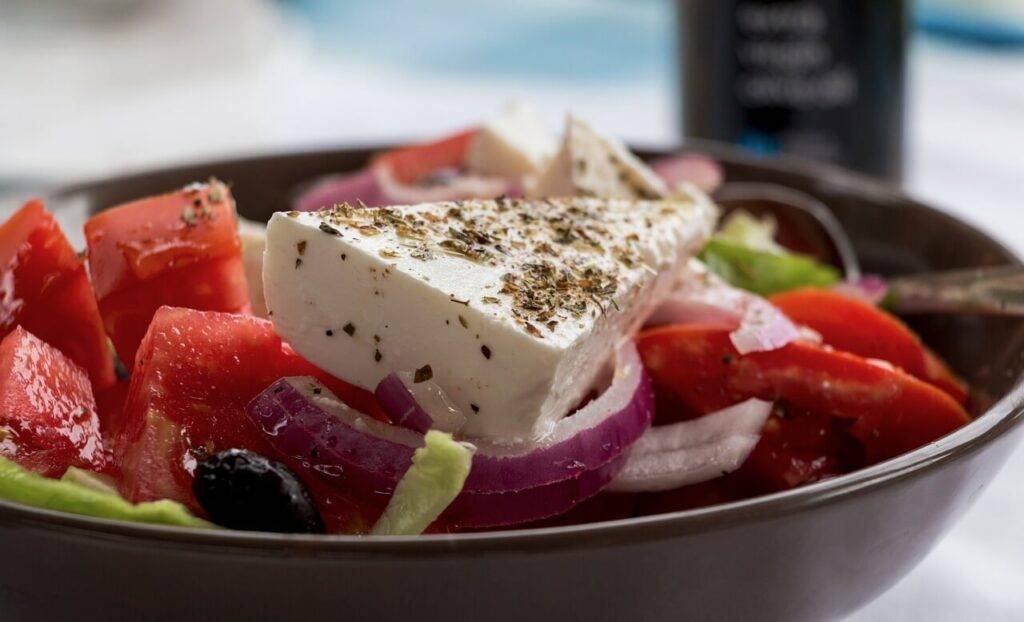 FAQs About Agia Efimia Beach
Q. Are beaches like Agia Efimia suitable for families?
A. Absolutely! With its calm and shallow waters, this beach is an excellent choice for families with young children. Kids can safely play in its gentle waves.
Q. Can I rent water sports equipment at the beach?
A. Absolutely, kayaks, paddleboards and snorkeling gear can all be easily rented on-site for maximum enjoyment of water activities without hassles or delays.
Q. Do hiking trails begin at Agia Efimia Beach?
A. Yes, there are various hiking trails starting in Agia Efimia Village which lead through Kefalonia's lush landscapes to stunning coastal and mountain vistas. These paths also offer scenic routes of their own!
Agia Efimia is known for its quiet atmosphere, making it ideal for quiet evenings by the sea. If you prefer more vibrant nightlife experiences, nearby towns like Fiskardo may provide more stimulating options.
Agia Efimia Beach can get quite busy during peak months; however, arriving early or on weekdays can help ensure an enjoyable beach experience with less crowds.
Are there any nearby attractions I should explore?
Sure! Don't miss the opportunity to visit Melissani Cave, Myrtos Beach, and Assos Village all within easy driving distance from Agia Efimia.
Conclusion:
As your journey through Agia Efimia Beach comes to a close, you may be left yearning for more of its tranquil beauty, rich culture and authentic experiences. Are you ready to create lasting memories along its exquisite coastline? Share your thoughts below about why this beach has captured your heart; start planning your escape now to this hidden gem that offers relaxation, adventure and connection to local life – make Agia Efimia your own!
Agia Efimia Beach offers travelers looking for an immersive travel experience an unrivaled blend of natural wonders, cultural discoveries and off-the-beaten-path activities. From its sun-kissed sands to its caves filled with rich history, every corner of this paradise tells its own unique tale – so let your journey to Agia Efimia Beach serve as a testament to embracing new experiences, appreciating local traditions and building lasting memories!