Xi Beach: Where Fun Meets Relaxation
Introduction
Xi Beach is located along the beautiful shores of Kefalonia in Greece. Xi Beach as a spot that's not just your regular beach but an excellent mix of chill vibes and exciting stuff. Xi Beach has something for everyone, whether you're into soaking up the sun, building sandcastles like a pro, or catching some waves. Get ready to dive into all the awesome things it offers and its quirky personality!"
Sandy Shenanigans and Seaside Serenity
Xi Beach is famous for its reddish-brown sand that makes you feel as if you have arrived on Mars – with much more water and significantly fewer aliens! From the moment your feet settle into this extraordinary sand, you might think you are participating in some top-secret government experiment. But don't worry, nature has taken care to craft its artwork here.
Finding your dream beach castle at Xi Beach can be an art in itself; much like playing musical chairs with patches of soft sand instead of chairs. Once you find the ideal spot, use your towel, cooler, and body to set up camp. Then get ready to soak up some sun like an actual human sponge. Remembering that sunblock should always be your faithful sidekick on this journey lest you end up looking like lobster's distant relative!
Waves: Beach's Improbable Dance Partners
Xi Beach is like that unexpected friend who always seems to deliver something unexpectedly delightful. The waves have an unpredictable personality – sometimes gentle waves lap at the shore while other times they make like Ibiza club dance floor with their movements! For those familiar with "dodge the wave", expect some surprises: just when you think you have perfected dodging, a wave suddenly comes barrelling in and gives a soggy surprise!
Watch out for those tiny crabs that play hide-and-seek in the sand, too – they are like beachside ninjas – quick, stealthy, and determined to protect their sandy secrets! Be courteous beachgoer; give these crabs some space so they can do what comes naturally for them.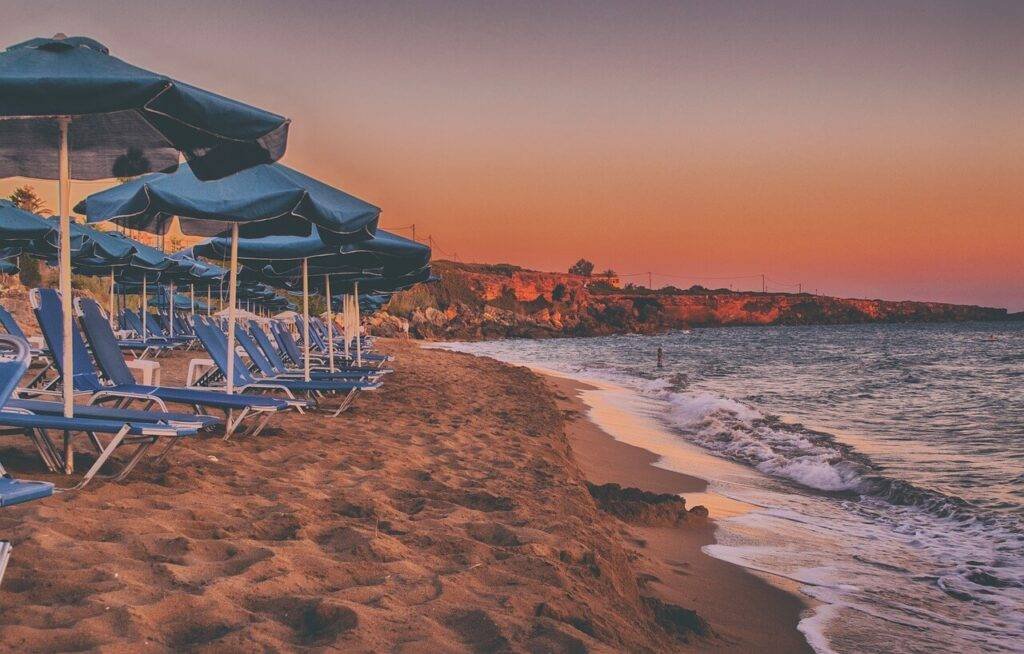 A Epic Battle Between Sun and Umbrella
At Xi Beach, a comedic battle takes place every day between the sun and beach umbrellas. An epic showdown that pits these two elements against one another. Like an endlessly entertaining slapstick comedy routine: you position your umbrella to block off any advances from the sun. Only for it to quickly change its angle and find its way onto your skin regardless of your best efforts to block its advance! It's like an amusing game of "who can outwit whom?" If only beach umbrellas could speak we might hear them exchanging wisecrack like old rivals!
There's always the option of making friends with the umbrella of your neighbor, creating an effective front against the sun. But let's face it; sharing an umbrella is like trying to fit two octopuses into a phone booth – in theory, it might work but in practice, it could lead to comical disaster.
Refreshments and Snack ventures
After enjoying all that sunbathing and wave dodging, it's time for some seaside snacks! Greek tavernas dot the beachfront offering mouthwatering dishes such as souvlaki, tzatziki and everything deliciously Mediterranean. While you savor your meal you may even notice seagulls giving your plate their critical assessment!
Don't forget the ice cream vendors strewn across the beaches as heroes of sugar. Nothing says vacation mode like trying to keep some sort of dignity while chasing down an ice cream cart; remember it's a race against time – before your cone melts into an unappetizing mess, make sure it satisfies before time runs out!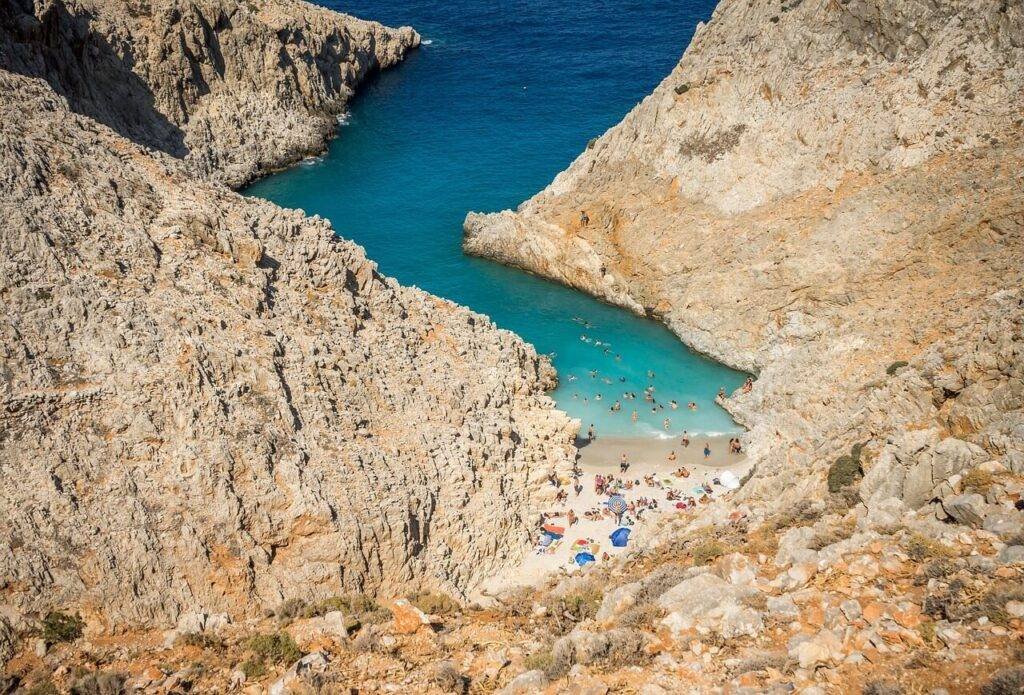 Sunset Serenades and Farewell Frolics
As the sun begins to set, Xi Beach transforms into an idyllic haven of golden hues and tranquil beauty – something even professional postcard photographers would envy – and you get to experience it firsthand. Grab a spot along the water's edge, relax with friends or family members, and take in this captivating scene.
Sunsets at Xi Beach serve as nature's way of reminding us that even after an exhausting day spent sunbathing and building sandcastles (not to mention snack-induced food comas!), there still lies magic to witness – its grand finale and closing act, its way of saying: 'Thanks for hanging out – see you soon!"
Soak in Culture: Nearby Attractions
Discover Nearby Attractions While Xi Beach itself offers many attractions to discover, its surrounding area also holds plenty of wonders worth discovering:
Lixouri: Lixouri is an idyllic town, offering traditional architecture and local markets.
Kipouria Monastery stands atop a cliff to provide magnificent coastal views.
Finally, Petani Beach boasts crystal-clear waters for swimming.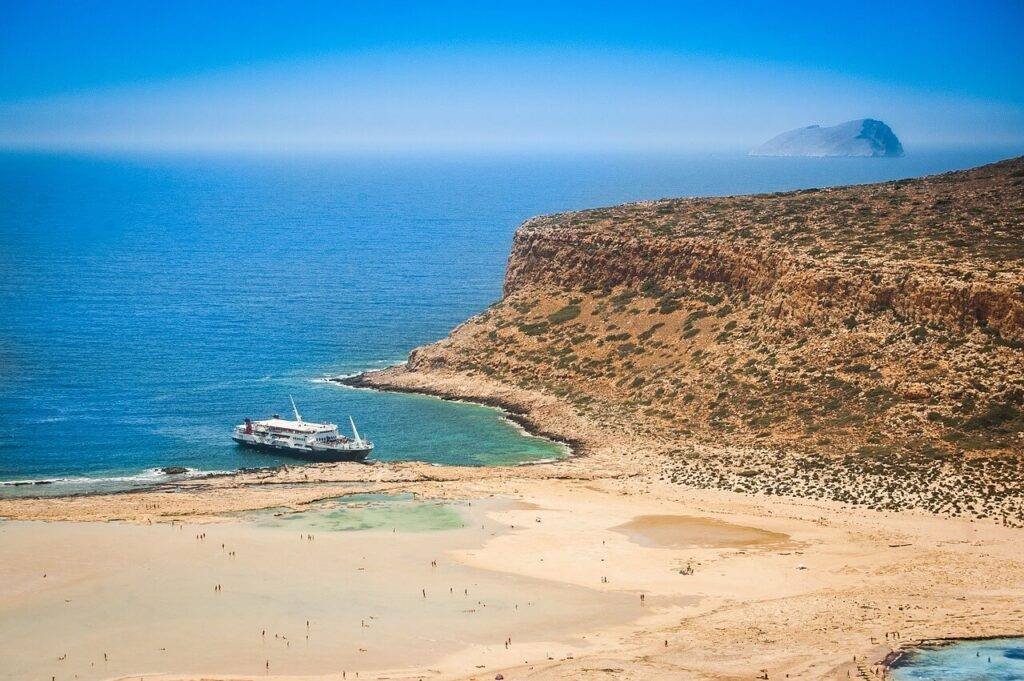 How to reach Xi Beach?
There are various routes you can take to reach Xi Beach depending on where your starting point is located. Here's how:
1. Air:
Firstly, You reach the Kefalonia International Airport. From here, rent a car or take a taxi will get you directly to Xi Beach; driving time from the airport to the beach should take approximately [insert time here] with stunning landscape views along the way!
2. By Car:
Once on the island, renting a car is an efficient and relaxing way to access Xi Beach. Well-connected by roads, driving through picturesque routes will lead you straight there. Simply follow signs leading directly towards it or ask locals for guidance to ensure a successful journey.
3. Public Transportation:
While Xi Beach doesn't offer direct public transportation, buses do run to Lixouri which connects with taxi services that will bring you directly to it. Be sure to plan ahead by consulting bus schedules in advance for optimal success!
4. Accommodation Transfers:
When staying near Xi Beach, many accommodations provide transport services. To make the journey as seamless as possible. Take their help to get picked either from the airport or your hotel and commute directly to the beach.
Plan ahead when it comes to transportation and visit times at Xi Beach to make the most of your experience!
Frequently Asked Questions
Q: Where is Xi Beach?
A: Xi Beach is located on the beautiful island of Kefalonia, which is part of Greece. Xi Beach is an untouched spot situated on its western side, providing stunning views of the Ionian Sea. Travelers looking for an unspoiled coastal experience often head here.
Q: Are there water sports available at Xi Beach?
A: Absolutely; enjoy watersports like paddleboarding and snorkelling at this beach location.
Q: Am I welcome to bring my family to Xi Beach?
A: Absolutely; thanks to its family-oriented environment, it makes the ideal spot for an enjoyable beach day experience with loved ones.
Q: Can accommodation be found near Xi Beach?
A: Absolutely – numerous hotels and resorts close by will ensure an easy stay at the beach.
Q: Is Xi Beach suitable for romantic getaways?
A: Absolutely. Xi Beach is an excellent romantic retreat destination with breathtaking sunset views and a serene ambiance.
Q: Where can I find restaurants and cafes nearby?
A: No problem – the beach offers charming beachfront tavernas where you can sample authentic Greek fare.
Q: When should I visit Xi Beach?
A: The best time to visit Xi Beach is May through September. It is ideal for an unforgettable beach holiday experience.
Closing Remarks: Xi Marks the Spot
Xi Beach is always full of entertainment. It provides hours of amusement from sunrise to sunset. With its quirky sand, playful waves, culinary experiences, and unique atmosphere Xi Beach will provide unforgettable memories as well as humorous anecdotes to share later.
So whether you are an expert sunbather, new to building sandcastles, or looking for relaxation and entertainment Xi Beach has got your back. Not just another beach, Xi is where vacation dreams and comedic adventures meet and unfold before our eyes!
Thank you for reading our blog till the end