Journey to Lixouri: Kefalonia's Coastal Paradise
Explore Lixouri: The Charming Jewel of Kefalonia through our comprehensive guide! Discover Lixouri at ease with gorgeous beaches and historic landmarks!
Lixouri is an ideal town on Kefalonia island, which is a traveler's delight. Boasting scenic landscapes, an abundant history, and vibrant culture. Lixouri will enchant every traveler who visits this charming gem of an island! Enjoy sun-kissed beaches, ancient ruins, or delectable local cuisine. It all awaits visitors here in this hidden gem of Kefalonia. In this guide, we'll show you around this charming treasure!
Lixouri: Where Beauty Meets Culture
Lixouri, commonly referred to as "The Other Kefalonia," stands as an epitome of Kefalonia's natural beauty and cultural history. Lixouri is located on Paliki Peninsula and the largest in the Ionian Islands of western Greece. Lixouri is the second-biggest town in Kefalonia after Argostoli and just before Sami. It is tucked in the south of Fiskardo and to the west of Argostoli. Furthermore, its laid-back pace of life and the warm hospitality of local residents only add charm.
General Information
Lixouri is a town with about 3,500 cool cats. It's like this mix of modern vibes and small-town peace – a real gem.
So, what's the deal with Lixouri? Well, it's not just your average town. It's got its hands in agriculture and a booming tourist scene. Talk about a dynamic duo! And here's the scoop – called deep historical roots, connecting it to the ancient city of Paliokastro. So, you're not just walking through streets; you're walking through history.
Now, let's talk vibes. Lixouri isn't just about being quiet. It's got this energy, this buzz. It's perfect for anyone who wants a mix of culture and chill vibes. It's like the best of both worlds.
Noteworthy Features
Lixouri might not have one in its backyard, but no worries – Lepeda is the go-to spot. Just take a breezy stroll along the waterfront, heading south for about one and a half kilometers, and boom, you're there. Tourists and locals alike love it.
How to reach Lixouri: Your Journey Starts Here
Lixouri can be easily reached by taking a ferry ride from Kefalonia's capital Argostoli. The trip across the bay provides scenic vistas as you get a taste of what lies ahead. As soon as you arrive on Lixouri's shores you'll be met by its iconic red-roof houses and its welcoming embrace!
Here is the guide on how you reach Lixouri
By Air:
First stop – the skies! Land at Kefalonia International Airport (EFL), aka Anna Pollatou Airport. Touchdown! From here, you've got options – taxis or rental cars. Take your pick and cruise about 40 kilometers to the heart of Lixouri.
By Ferry:
If you're feeling a bit nautical, hop on a ferry. Head to Argostoli, the capital of Kefalonia, and set sail to Lixouri. It's not just a journey; it's a scenic escapade as you glide through the narrow channel, soaking in coastal views. Convenient and charming – that's how we roll.
By Car:
For the road warriors, grab those keys and hit the island's well-kept roads. Driving from Argostoli to Lixouri takes around 30 minutes. Why rush? Take your time, enjoy the drive, and make the journey as awesome as the destination.
By Bus:
If you're all about the chill vibes, public buses are your pals. They connect the significant spots, including Lixouri. Check the bus schedule, hop on, and soak up the local scene. It's not just a ride; it's a chance to mingle with the community without burning a hole in your pocket.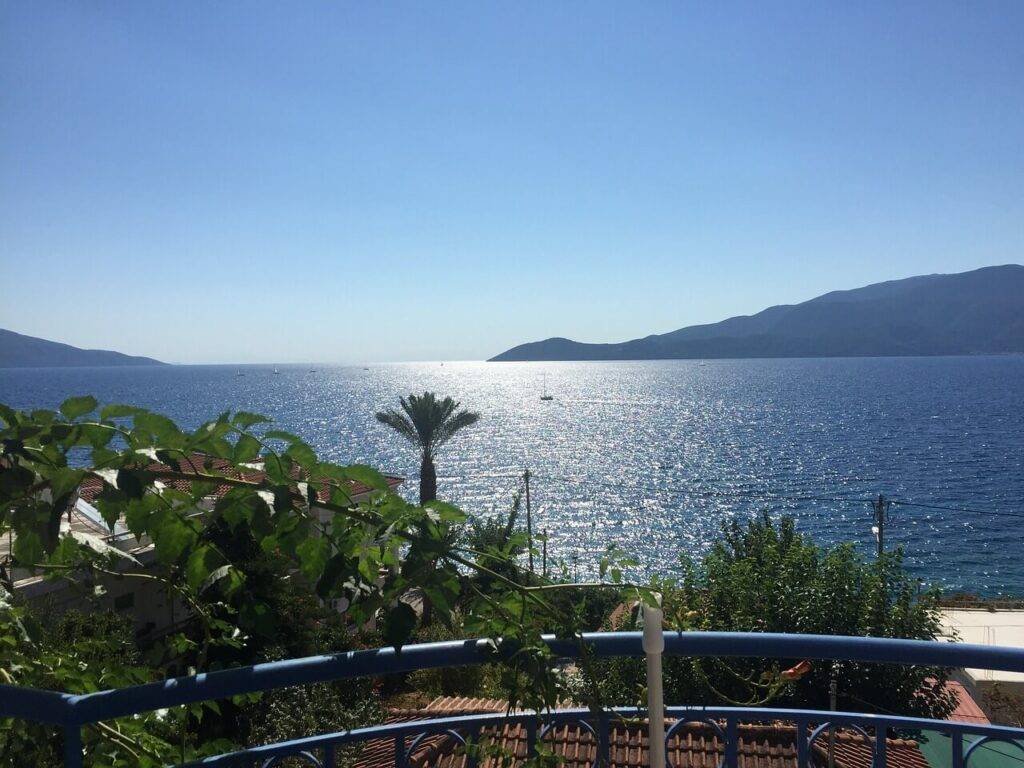 Lixouri Beaches Are Truly Amazing: Sun, Sand and Serenity
Lixouri's beaches are truly paradise. "XI" Beach with its signature reddish-brown sand is a prime location for sunbathing and watersports activities, while Petani Beach with its crystal-clear waters and breathtaking cliffs offers an oasis of relaxation. Finally, Lepeda Beach invites visitors to experience watching the sun paint the sky with vibrant orange and pink hues before sinking your toes into golden sands at Lepeda to watch as its sunset paints hues across its golden sands!
Exploring History at Lixouri Sites of Ancient Settlement
History enthusiasts will delight in Lixouri. Paleopolis, an ancient city founded around 5th century BC, contains remnants that provide glimpses into its past; explore its archaeological museum to gain further insights. Don't forget the Roman Baths and Cyclopean Walls which testify to civilizations once flourishing here.
Lixouri's Culinary Delights: An Exploration of Tradition
Taste the rich flavors of Lixouri through its delectable cuisine! Savor "souvlaki," skewers of grilled meat, or try one of Lixouri's local specialities like "kefalonitiki meat pie." Don't miss a taste of Robola wine produced here since ancient times; its bustling central square offers numerous tavernas and cafes where you can experience authentic Greek dining!
Lixouri Offers Charming Accommodations: Where to Stay
Lixouri offers accommodations to meet every traveler's preference, from luxurious resorts to cozy guesthouses and beachfront villas. Choose between relaxing beachfront villas or boutique hotels located right in town; whatever you decide, Lixouri's hospitality ensures an enjoyable and pleasurable stay!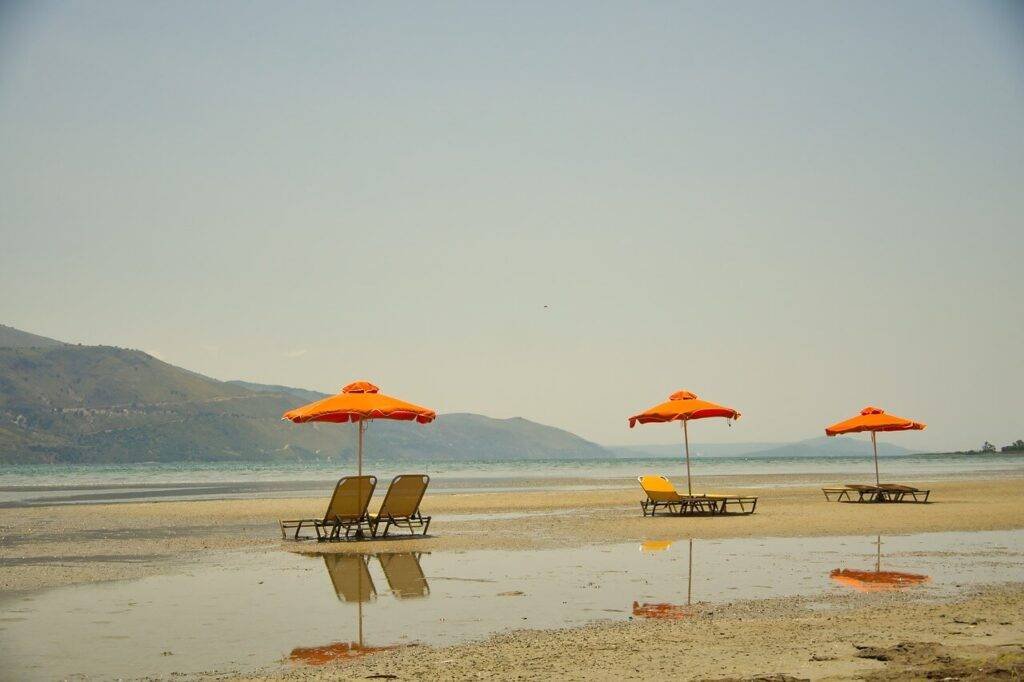 Cultural Festivals and Events in Lixouri: Celebrating Lixouri's Spirit
Lixouri comes alive during its vibrant festivals and events. The Carnival of Lixouri, held before Lent, is an explosion of colors, music, and dance; while Fisherman's Festival honors Lixouri's maritime history with fresh seafood dishes served up alongside lively music performances in an engaging atmosphere. These celebrations provide a window into Lixouri's lively culture and traditions.
Outdoor Adventures in Lixouri's Nature: Experience its Exhilaration
Lixouri offers nature lovers plenty of adventures to discover in its surroundings. Hike through Enos National Park, home of the rare Kefalonia fir tree and diverse wildlife. Head out on a boat tour to Vardiani Island where you can snorkel turquoise waters and discover hidden caves – Lixouri is an adventurer's playground!
Navigating Lixouri: Transportation Tips
Lixouri makes navigation simple. Rent a car to explore its towns and outskirts at your own pace or use local buses or taxis to navigate comfortably – either way you won't miss any of its attractions.
Lixouri Offers A Vibrant Nightlife: Unwind After Dark
Lixouri comes alive at nighttime as an exciting hub of entertainment, thanks to its lively bars and clubs offering live music, cocktails, dancing and unforgettable nights! Join locals and travelers alike as you take in Lixouri's electric nightlife scene!
Lixouri Artisans Exhibited in Art and Craft Show
Lixouri reflects its creative spirit through arts and crafts. Visit local workshops to observe skilled artisans creating pottery, jewelry and textile pieces; or purchase souvenirs that embody Lixouri and its artistic soul.
Lixouri Is Ripe with Treasures Off the Beaten Path: In Search of Hidden Gems
Lixouri holds many unexpected treasures that lie beyond its well-known attractions. Stroll through charming alleyways and discover charming cafes and boutiques; engage with locals as you uncover hidden gems that capture its spirit.
Lixouri's Surrounds: Day Trips and Explorations
Lixouri serves as an entryway into exploring Kefalonia Island. Take a day trip to Melissani Cave for an incredible underground lake surrounded by lush vegetation or visit Fiskardo village with its colorful buildings and waterfront cafes for some delights to discover! Lixouri provides access to endless discovery.
Lixouri Traditions: Discover Lixouri's Way of Life
Immerse yourself in Lixouri by partaking in its local traditions. Experience first-hand its "Riganada" tradition, where residents meet to share freshly baked bread topped with tomato and olive oil for lunch. Join in lively conversations that provide insight into Lixouri's community life.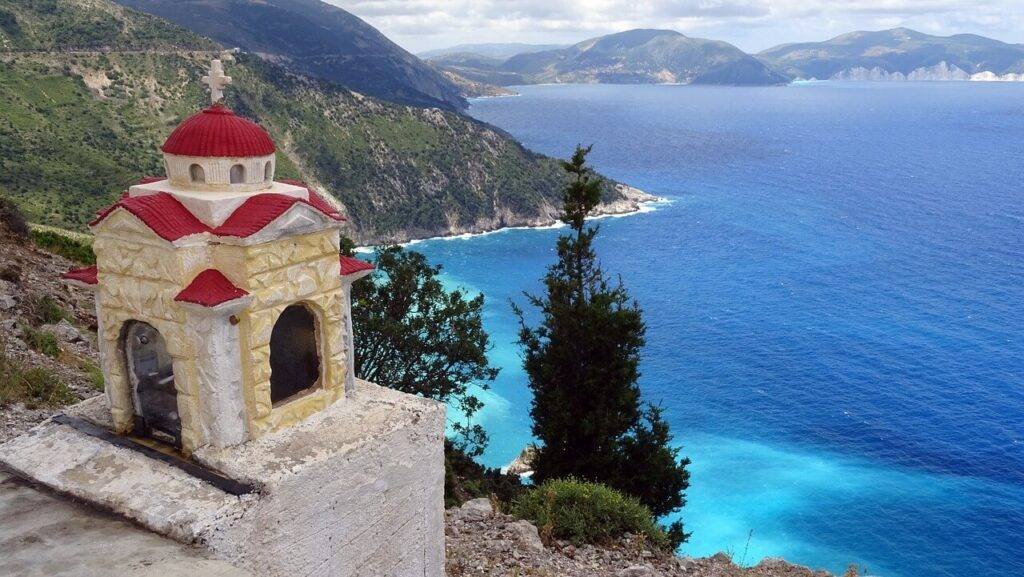 Frequently Asked Questions (FAQs).
Q: When is the best time to visit Lixouri?
A: May to September is considered prime season in Lixouri as temperatures are warm and the town bustles with activity.
Q: Is Lixouri suitable for families with children?
A: Lixouri is an ideal destination for families traveling with young children. Its family-oriented beaches, cultural attractions and relaxed environment all combine to make Lixouri an excellent family travel choice.
Q: Does Lixouri offer any water sports activities for visitors to enjoy?
A: Lixouri boasts an array of aquatic activities such as snorkeling, windsurfing and kayaking that allow visitors to make the most of its coastal beauty.
Q: Can I explore Lixouri on foot?
A: Absolutely. Lixouri is an extremely pedestrian-friendly town and many attractions can be reached within walking distance from each other.
Q: Are There Any Traditional Souvenirs I Can Bring Back From Lixouri?
A: Absolutely! Handcrafted ceramics, local wines, olive oil products, and textiles are great items to take back with you as souvenirs of Lixouri.
Q: How can I reach Vardiani Island on a boat tour?
A: Book boat tours out of Lixouri's harbor, and let them transport you directly to Vardiani Island for an incredible journey!
Lixouri offers an unforgettable travel experience, from its breathtaking landscapes, rich history and warm locals, to relaxing on its golden beaches or discovering ancient ruins. There is something for every traveler of every interest and experience level! No matter if you are a nature lover, history enthusiast or culinary delight seeker – Lixouri will have something special in store. So pack your bags and start exploring Lixouri: you may just find yourself hooked and yearning to come back again and again.
If you enjoyed our article, please hit the like button! We'd appreciate any support that helps spread it further!