The Enchanting Beauty of Preveli: A Slice of Paradise in Crete
Introduction
If Heaven had a beach, it would probably look a lot like Preveli! take your flip-flops and sunscreen because we're about to share our experience of our journey to this mesmerizing piece of paradise located on the southern coast of Crete, right by the Mediterranean Sea. Preveli is also known as Finikodasos tis Prevelis. It's like a perfect picture with its golden sand and clear water that everyone loves.  it's close to a place called Moni Preveli monastery, which adds some wonderful history to the natural beauty.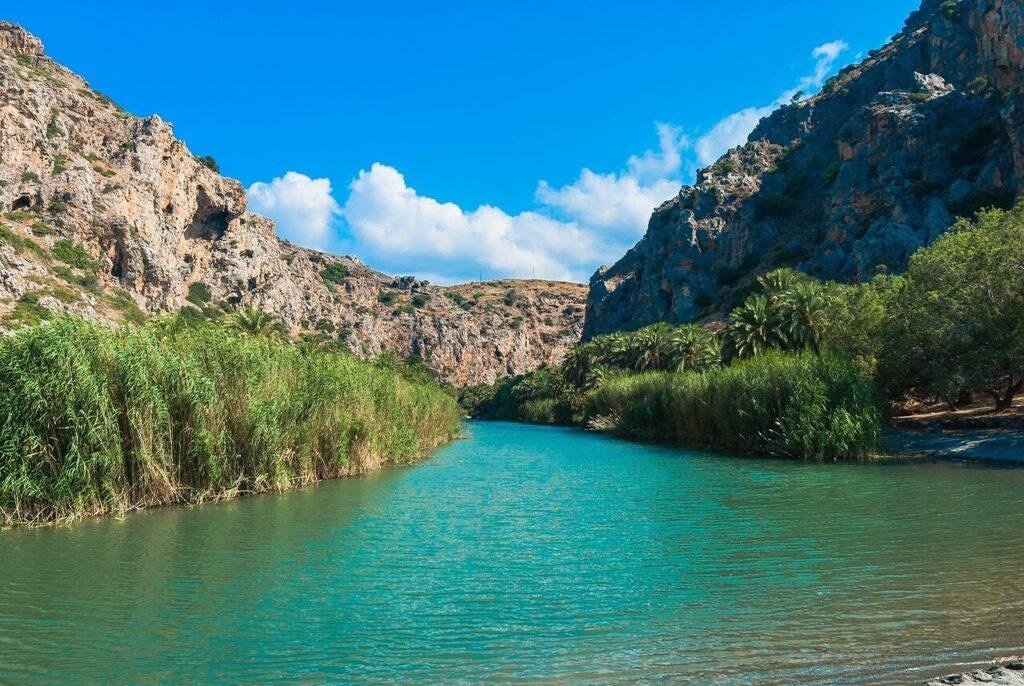 A Slice of Paradise
Imagine yourself relaxing on soft, golden sands, with the sun giving you a warm, cozy hug. Waves are playfully splashing at your feet, and the gentle breeze is making sure you don't overheat like a toasty marshmallow. Welcome to Preveli, where worries vanish like ice cream on a hot day!
Palm Trees, Palmy Dreams
Close your eyes and imagine an ideal beach, lined with palm trees swaying hula-style. That is exactly the scene at Preveli's Palm Forest Beach (known locally as "Palm Beach"). It creates an exotic ambiance and could easily convince you that you are somewhere exotic like the Caribbean! But nope, you're in Crete, baby!
Splish Splash, Fun Dash
The crystal-clear waters of the Libyan Sea are calling you for a splash-tastic adventure! Whether you're a pro swimmer or just someone who looks adorable in a floatie, Preveli's gentle waves cater to everyone. You can float like a buoy or ride the waves like a boss—your call!
Boat Trip Bonanza
Feeling adventurous? Hop on a boat and explore Preveli from a whole new perspective! As you sail along the coast, you'll see cliffs and caves that even a hermit crab would envy. Plus, you might spot some friendly dolphins doing their best impressions of Olympic swimmers.
Picnic Perfection
The fun doesn't stop at the water's edge. Grab a picnic basket packed with goodies and have a feast under the shade of those swaying palm trees. Just be careful not to share your sandwich with the seagulls—they can be quite bold, and they're the masters of "snatch and fly"!
The Time Traveling Monastery
Hold on to your sunhat because Preveli has a time-traveling surprise for you! Preveli Monastery dates back to 17th century Italy, providing you with a glimpse into history as opposed to gold coins buried under sand dunes.
Instagram-Worthy Views
Calling all selfie enthusiasts and photo addicts! Preveli's jaw-dropping beauty demands to be captured and shared with the world. So, whip out your camera and let your friends back home drool over your vacation envy-inducing snaps.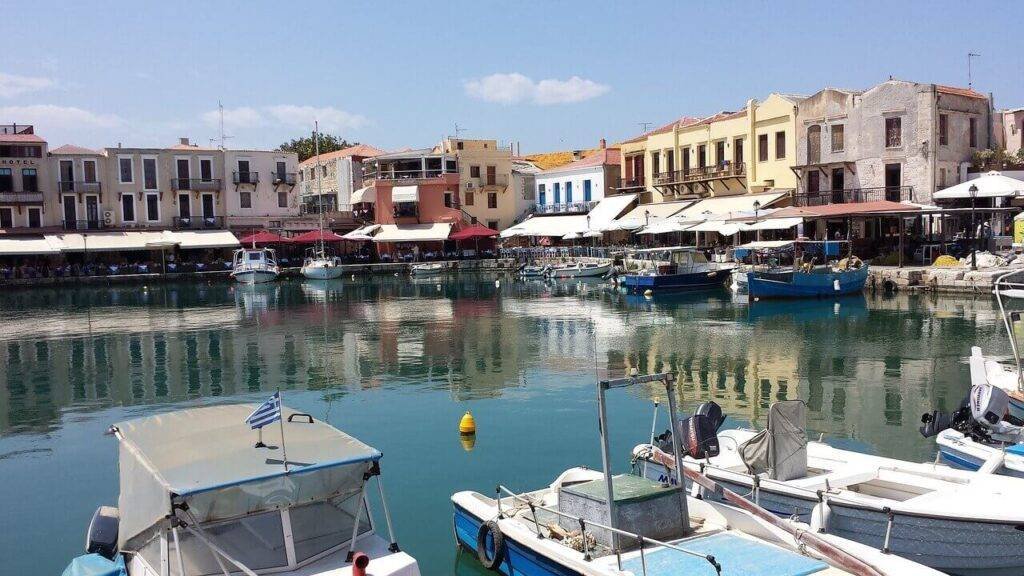 How to Reach
Reaching the captivating Preveli Beach involves navigating through the scenic landscape of Crete. Here's a guide on how to get this hidden gem:
 By Car:
If you prefer the flexibility of driving, reaching Preveli Beach by car is a convenient option. Follow these steps:
1. Starting Point:
Begin your journey from your current location or any major city in Crete. The island has well-maintained roads, which makes the drive enjoyable.
2. Navigate to Rethymno:
If you're not already in Rethymno, set your course for this charming city on the northern coast of Crete. Rethymno helps travelers to  reach Preveli Beach.
3. Follow Signs to Preveli:
Once in Rethymno, look for signs directing you to Preveli. The route will take you through beautiful landscapes of Cretan villages and olive groves.
4. Parking Options:
As you approach Preveli Beach, there are parking areas available. Choose a parking spot and prepare for the next part of your adventure.
5. Hiking to the Beach:
From the parking areas, you have the option to embark on a hike to the Beach. There are two paths, one offering a more challenging route and the other providing a slightly more accessible way. Both directions lead to the breathtaking Preveli Beach.
By Public Transportation:
While public transportation options are limited, you can use a combination of buses and taxis:
1. Bus to Rethymno:
Take a bus to Rethymno from significant cities in Crete. The central bus station in Rethymno is a starting point for further travel.
2. Taxi or Shared Ride:
From Rethymno, consider taking a taxi or a shared ride to Preveli. Taxis are available at the central station and can drop you off near the Beach.
By Boat:
For a unique and scenic approach, you can reach Preveli Beach by boat:
1. Boat Tours:
Various boat tours operate in the region, offering a delightful journey along the coast. These tours often depart from nearby towns like Plakias.
2. Arrival by Boat:
The boat will take you to a point near Preveli Beach, allowing you to witness the stunning cliffs and palm-fringed scenery from the sea. After disembarking, you can explore the Beach and its surroundings.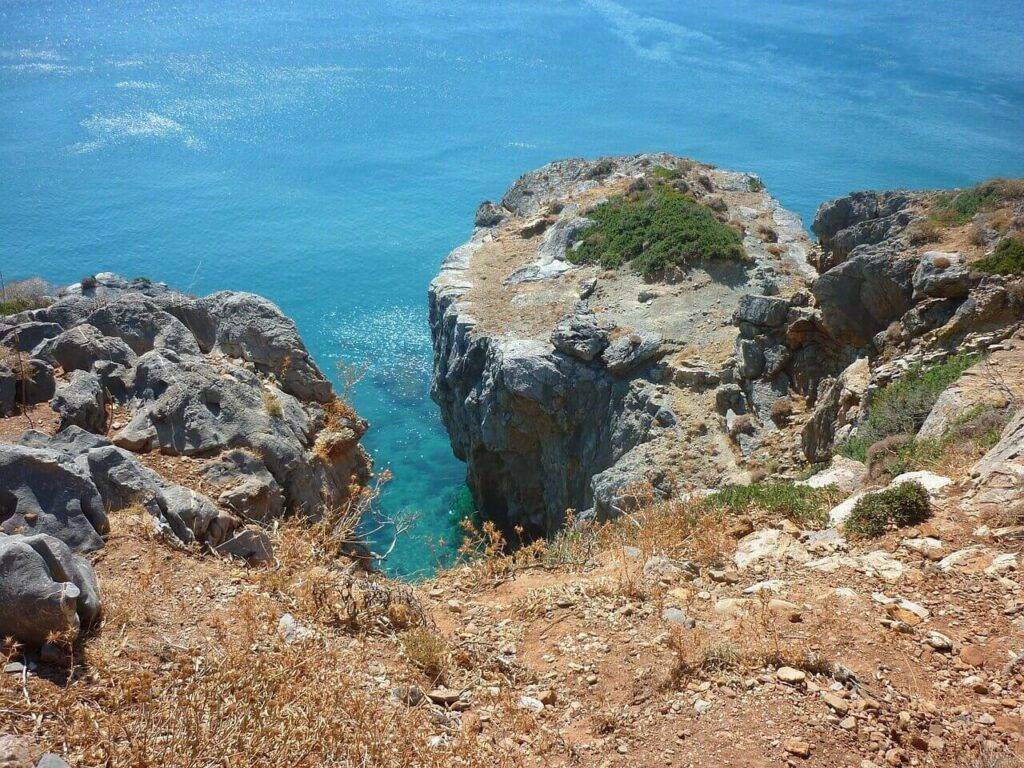 Best Time to Visit
Preveli welcomes visitors with open arms from late spring to early autumn. Remember, the beach doesn't like to be lonely during winter, so it takes a well-deserved nap.
Nearby Attractions
Here are some nearby places worth exploring:
1. Kourtaliotiko Gorge: Go on a hiking adventure through the enchanting Kourtaliotiko Gorge. This natural wonder is located close to Preveli and is known for its dramatic landscapes.
2. Damnoni Beach: For those seeking more sandy shores, Damnoni Beach is a short distance away. Its clear waters and scenic surroundings provide a peaceful alternative to Preveli.
3. Moni Preveli Monastery: Immerse yourself in history by visiting the Moni Preveli Monastery, situated not far from Preveli Beach. Explore the monastery's cultural and religious significance, adding depth to your journey.
4. Skinaria Beach: Another gem nearby, Skinaria Beach, offers a quieter retreat. Its calm atmosphere and crystal-clear waters make it an ideal spot for relaxation and unwinding.
5. Rethymno Town: Take a day trip to Rethymno, a charming town with a rich history. Explore the old town's narrow streets, visit historical landmarks, and indulge in the local cuisine for a well-rounded Cretan experience.
Frequently Asked Questions (FAQs)
Q: Is Preveli Beach suitable for families?
A: Yes! Preveli Beach is ideal for families. It offers a safe environment for children to play and explore.
Q: Are there water sports available at Preveli Beach?
A: While Preveli Beach is known for its natural beauty, it's not a hub for water sports. The focus here is on relaxation and enjoying the coastal scenery.
Q: How can I reach Preveli Beach?
A: Access Preveli Beach by car or boat. The journey itself is an adventure, with scenic routes and picturesque landscapes.
Q: Is camping allowed at Preveli Beach?
A: Camping is not permitted at Preveli Beach, ensuring the preservation of its pristine environment.
Q: What is the best time to visit Preveli Beach?
A: The ideal time to visit is during the spring and early summer when the weather is mild and nature is in full bloom.
Q: Are there nearby attractions to explore?
A: Yes, immerse yourself further by visiting nearby attractions like the historic Preveli Monastery and hiking trails.
Q: Where is Preveli Beach?
A: Preveli Beach is located on the southern coast of Crete, Greece, at the mouth of the Kourtaliotis River where it meets the Libyan Sea.
Q: Is Preveli beach sandy?
A: Yes, Preveli Beach is sandy. The beach is known for its fine golden sand, making it the ideal place for sunbathing and enjoying its scenic surroundings. Additionally, its soft sandy shore provides leisurely walks and relaxation near the crystal-clear waters of the Libyan Sea.
Q: Where to park for Preveli Beach?
A: When visiting Preveli Beach, visitors can park their vehicle at the designated parking area near its entrance. There are parking facilities to accommodate visitors easily so they can access and admire its stunning beauty without hassle or delay.
Q: Is it possible to visit the Preveli Monastery without hiking?
A: Yes, Preveli Monastery can be reached without hiking. There is an entrance and parking area nearby for easy car access to this monastery. If hiking is something you enjoy doing however, beautiful trails lead up to it providing stunning views of its surroundings landscapes.
Q: Are any water activities available at Preveli Beach?
A: Absolutely. Preveli Beach provides an ideal spot for activities such as swimming and snorkeling; however, for safety purposes, it's essential that any potential participants in any form of water sport check the current conditions prior to engaging.
Q: Is there an entrance fee to visit the Palm Forest of Preveli?
A: No entrance fees are applicable when exploring this unique forest which is open and free for public enjoyment. Nature enthusiasts are sure to love visiting Preveli!
Q: What should I pack for a visit to Preveli?
A: Pack some comfortable walking shoes so that you can explore both trails and beaches, as well as sunblock, a hat, and a water bottle in case the temperature becomes uncomfortable during your adventure.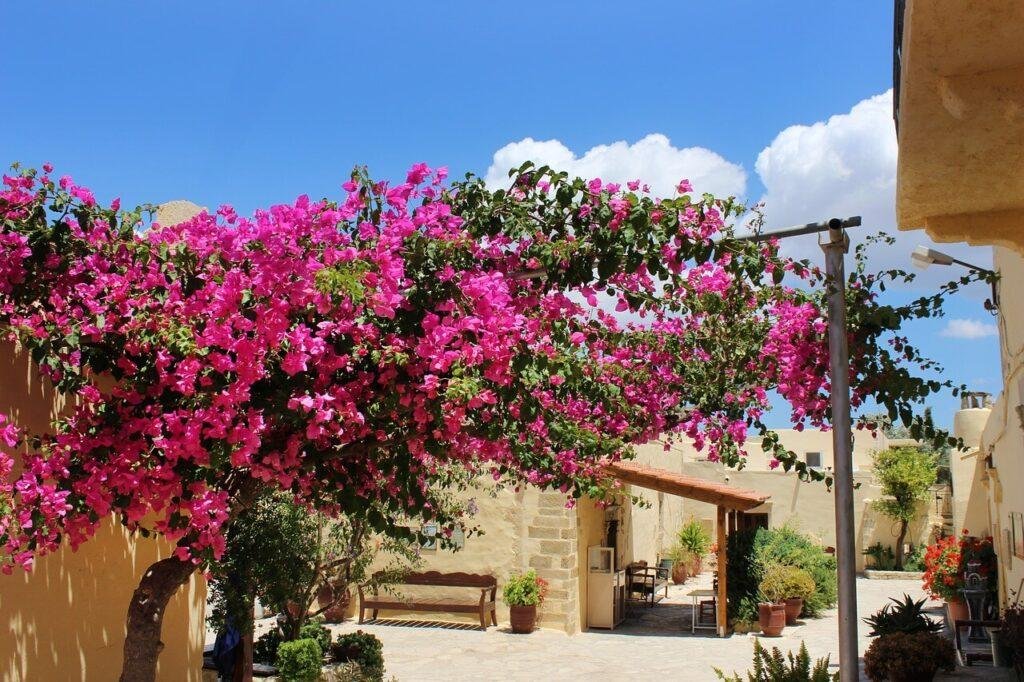 Conclusion
Preveli is an ideal destination for beach lovers, nature enthusiasts, and adventure seekers. Here you'll find time slows down and worries fade away; so if you want a slice of paradise nearby then pack your bags, grab your shades, and head right for Preveli – both your tan lines and soul will thank you!
Disclaimer: We are not responsible for any sand in your shoes that refuses to leave even after you're back home.
Please read our blog on Porto Katsiki Beach , Best Greece Vacation Planner and Sarakiniko Beach
Thank you for reading our blog till the end.