Platis Gialos Beach: Where Fun Meets the Sun!
Introduction
Hey, beach enthusiasts! Get ready for a sun-soaked paradise that's not just a beach—it's a whole vibe! Platis Gialos Beach in Greece will sweep you off your feet and give your funny bone a good tickle. It's like a heavenly playground where the sun and the sea team up for the ultimate beach party!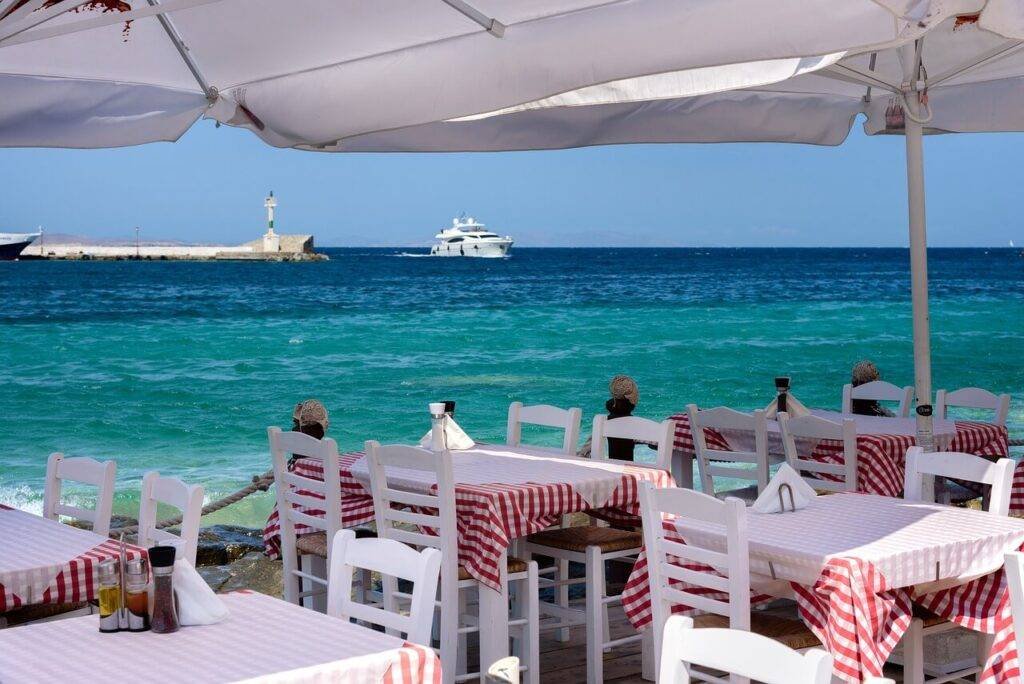 A Bit About Platis Gialos
Picture this: golden sandy shores that stretch out as far as your sunscreen-covered eyes can see, crystal-clear waters that call you in for a splash, and a vibe that's as chill as a penguin on an iceberg. Platis Gialos Beach is located on the breathtaking island of Mykonos, and is a true gem in the Aegean Sea.
How to Get There
Getting to this beachy haven is very easy. If you're flying from afar, first make your way to Athens, the capital of Greece. From there, hop on a quick domestic flight to Mykonos International Airport. And voilà! You'll find yourself just a short ride away from the beach paradise.
If you prefer sailing like a modern-day Odysseus, there are ferry options from Athens and other neighboring islands that will bring you right to the shores of Mykonos.
Hint: Arriving by ferry gives you bonus points for epic sea tales to tell back home!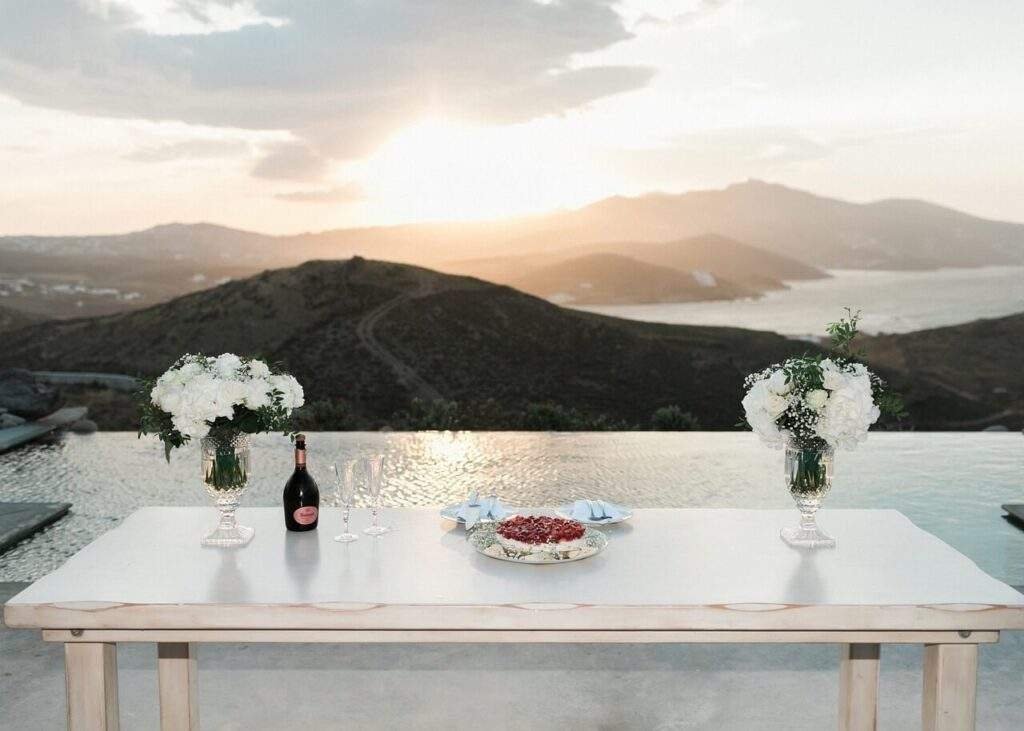 Activities for Beach Bums
Alright, now that you've landed in Mykonos, it's time to dive into the fun that Platis Gialos Beach has to offer! Hold your inflatable flamingo tight because there are activities galore:
Sun, Sea, and Sandcastle Shenanigans:
Unfurl your beach towel, slather on some sunscreen (don't forget the dramatic voice SPF infinity), and let the sun work its magic! Build sandcastles like a pro architect or simply enjoy the warmth while plotting your beach domination.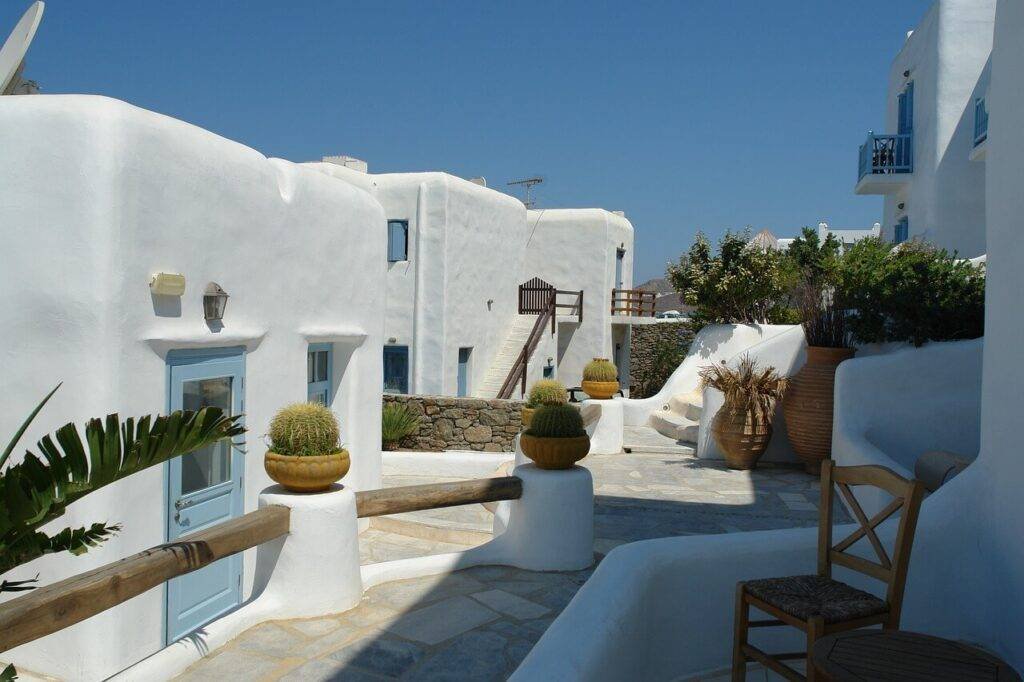 Beach Volleyball Extravaganza:
Channel your inner Olympic athlete and engage in some friendly beach volleyball matches. Just remember, winning is not everything; it's the epic dives and belly-flops that count!
Snorkeling Safari:
Put on your underwater goggles and explore the aquatic wonderland beneath the waves. If the fish could talk, they'd probably compliment your snorkeling skills – or maybe ask for a fishy high-five!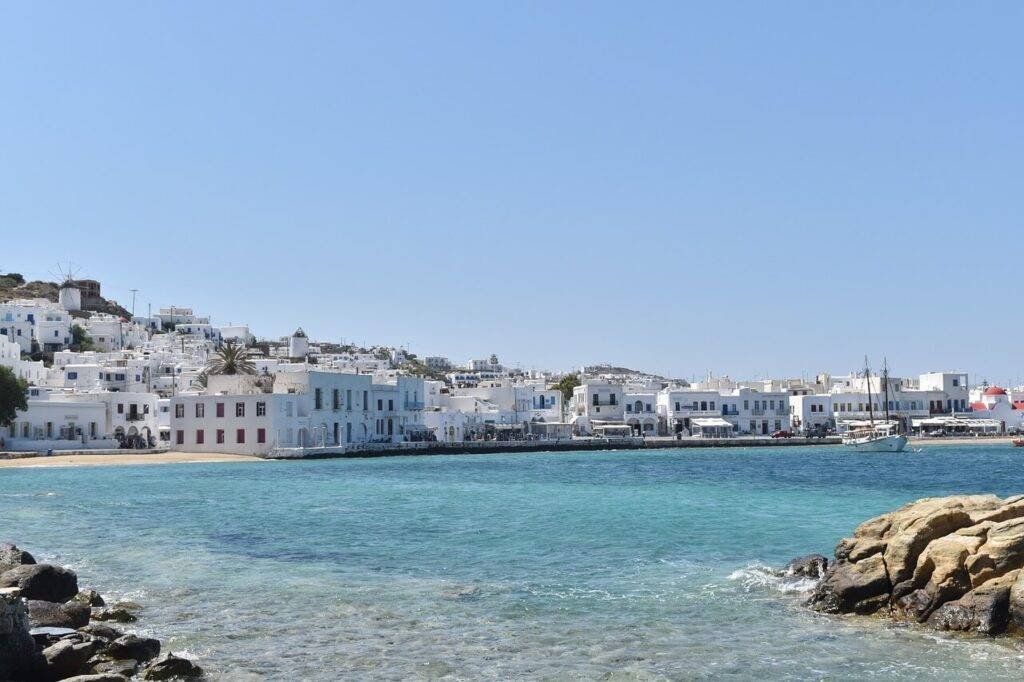 Water Sports Bonanza:
For all you adrenaline junkies out there, Platis Gialos offers an array of water sports. From jet skiing to windsurfing, the beach has got your need for speed covered!
Boat Tripping:
Fancy a boat ride? Take a cruise around the coast or visit nearby beaches. Keep your eyes peeled for dolphins – they might just photobomb your holiday pictures!
Tips and Guidance for Beachcombers
While you're busy soaking up the sun and riding the waves, here are some tips to make your Platis Gialos experience even more fantastic:
Hydration Station:
The sun can be your friend, but it can also be a sneaky prankster! Stay hydrated by sipping on refreshing drinks. Just don't drink the seawater; you're not a fish!
Beach Bum Accessories:
Don't forget your sun hat, sunglasses, and a fabulous beach read. With a hat on your head and a book in your hand, you're practically a literary sun deity!
Beach Blanket Bingo:
Claim your spot on the sand early, especially during peak season. But if you're late to the party, don't worry – there's always room for one more beach towel!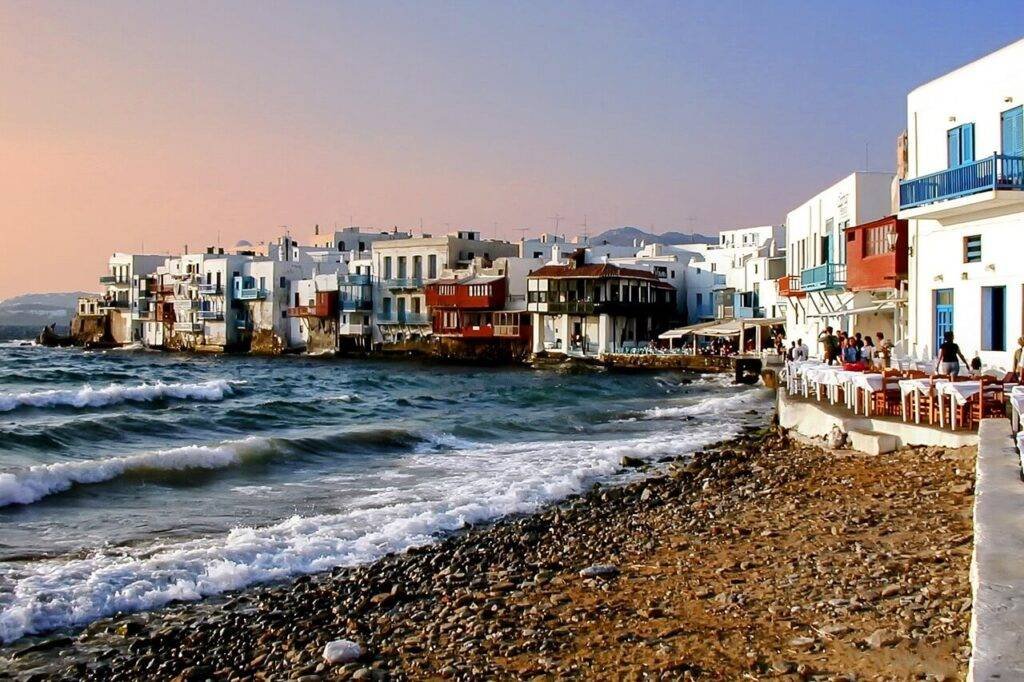 Friends Make Beach Days Better:
Grab your pals, siblings, or that friendly-looking seagull and head to Platis Gialos together. The more, the merrier!
Sunset Spectacle:
Trust us, witnessing the sunset here is like watching a theatrical masterpiece. So, stay until dusk, sit back, and enjoy the fiery spectacle. Just remember, posing like a superhero against the setting sun is optional, but highly recommended!
Respect the Environment:
Do your part to preserve the natural beauty of the beach by picking up trash and refraining from littering.
Swim with Care:
To stay safe while swimming in the sea, pay attention to lifeguard instructions and flags that indicate where swimming may be hazardous.
Experience Greek Delights: Dining at Platis Gialos Beach
No visit to Platis Gialos Beach would be complete without indulging in delicious Greek cuisine offered at its beachfront tavernas and restaurants. Here visitors can sample fresh seafood, traditional moussaka dishes, Greek salads, and much more – all while taking in stunning sea views!
Nightlife and Entertainment: Vibrancy After Sunset
Once the sun goes down over the horizon, Platis Gialos Beach comes alive with vibrant nightlife entertainment. Beach bars and clubs line its shoreline, hosting parties that last well into the night – dancing to Greek music while witnessing live performances, creating lasting memories under starry skies!
FAQs about Platis Gialos Beach
Q: Is Platis Gialos Beach suitable for families with young children?
A: Absolutely! The shallow and calm waters near the shore make it an ideal destination for families with kids.
Q: Are there water sports facilities available at the beach?
A: Yes, you can find various water sports facilities, including jet skiing, windsurfing, and snorkeling gear rentals.
Q: What is the best time to visit Platis Gialos Beach?
A: Peak beach season typically runs from May to September when weather conditions are conducive for outdoor beach activities and beach-goers can expect ideal beach weather conditions.
Q: Are there public restrooms and changing facilities on the beach?
A: Yes, the beach provides convenient access to public restrooms and changing facilities.
Q: Can I rent beach umbrellas and sunbeds?
A: Yes, you can easily rent umbrellas and sunbeds from the beachfront establishments.
Q: Is there ample parking available near the beach?
A: Yes, there are parking lots and spaces available within a short walking distance from the beach.
Conclusion
Now, dear beach-loving adventurers, it's time to pack your bags and head straight to Platis Gialos Beach. The sun, the sand, and the laughter await you! Let your worries float away like beach balls on the sea, and embrace the pure joy of this little slice of paradise.
Remember, Platis Gialos Beach isn't just a place; it's a feeling – a feeling of freedom, fun, and friendship. So go ahead, make memories that will last a lifetime, and leave a trail of sandy footprints as a reminder that you've danced with the sun and played with the waves!
Enjoy the sun, the sea, and all the giggles in between!
Please read our blog on Preveli Beach , Best Greece Vacation Planner and Sarakiniko Beach
You can read our other blogs on Greece Journey to Cape Drastis: Unveiling Nature's Hidden Gem
Thank you for reading our blog till the end.