Costa del Sol: Sunshine, Shorelines, and So Much More!
Introduction:
Greetings, fellow explorers! If you're daydreaming about sun-drenched coasts, vibrant cultural encounters, and a slice of heaven in Europe, the Costa del Sol is your destination. Situated in the southern expanse of Spain, this coastal jewel beckons travelers. In this article, we'll delve deep into what makes the Costa del Sol a must-experience location. From transportation tips to the finest local festivities, we've got your back!
How to Reach the Costa del Sol:
Journeying to this radiant paradise is a breeze. Most international travellers descend the Malaga-Costa del Sol Airport, with many flights from major European cities. Upon touchdown, you can swiftly procure a taxi or board a train to reach the heart of the Costa del Sol. Alternatively, embarking on a picturesque coastal route by car offers breathtaking scenery along the way.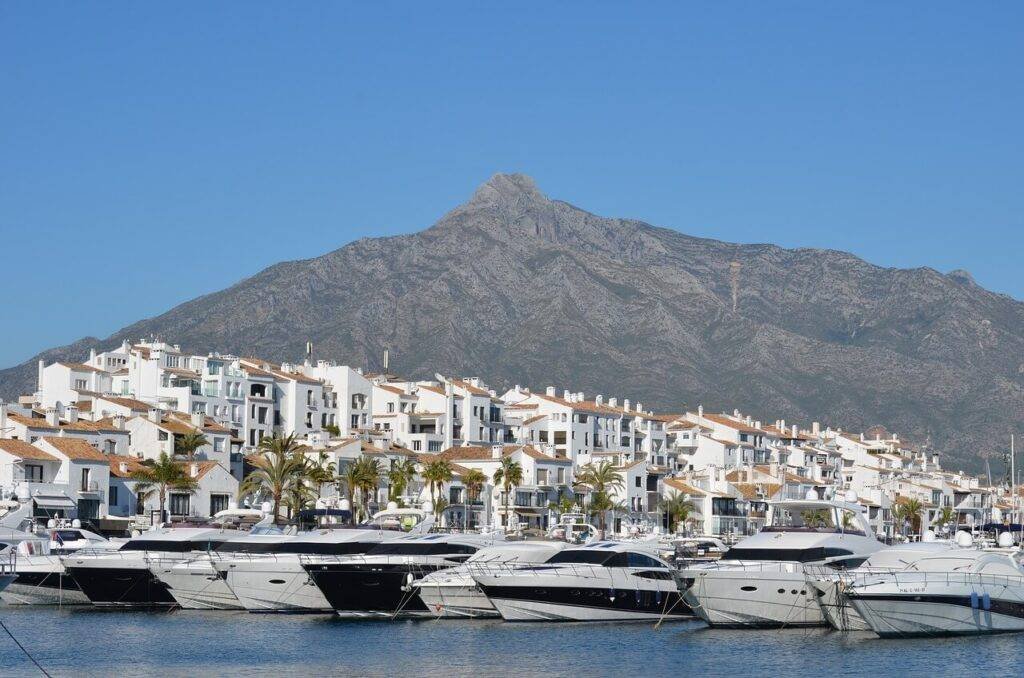 Nearby Attractions:
The Costa del Sol extends beyond its beaches, unveiling nearby treasures such as: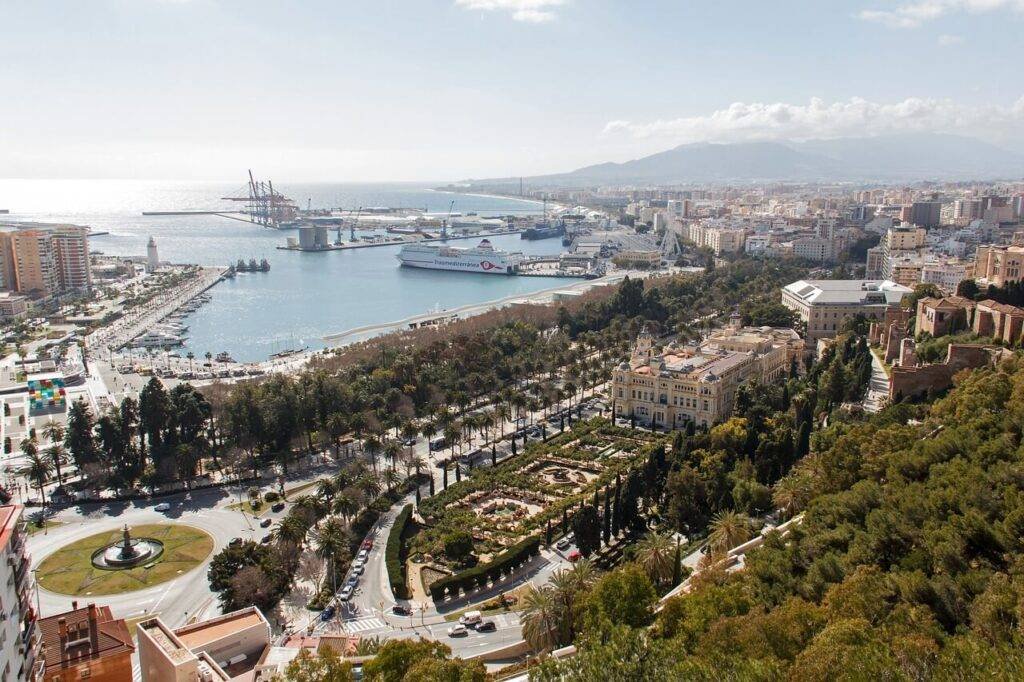 – Malaga: As the birthplace of Picasso, Malaga flaunts a storied history, a remarkable art scene, and delectable local gastronomy.
   – Nerja: Celebrated for its captivating caverns and a quaint old township, Nerja is an idyllic coastal village worth exploring.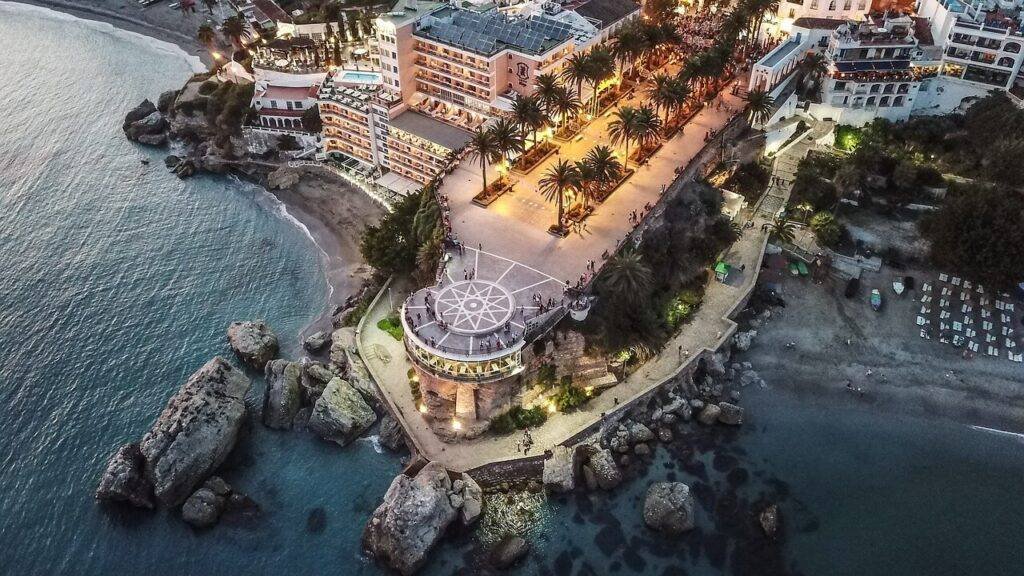 – Ronda: Perched atop a dramatic ravine, Ronda presents a picturesque amalgamation of history, culture, and awe-inspiring vistas.
– Marbella: Radiating glitz and glamour, Marbella is the epicentre for fine dining, nightlife, and boutique shopping.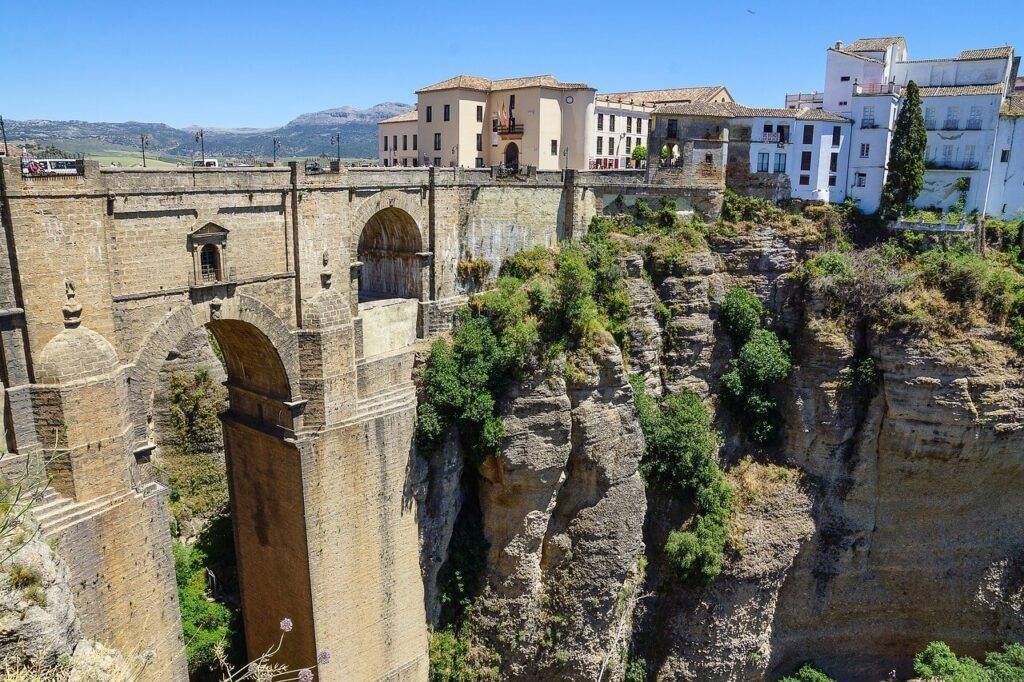 Activities for Every Adventurer:
Whether you crave adrenaline rushes or prefer a tranquil retreat, the Costa del Sol caters to all inclinations:
– Aquatic Adventures: Test your skills with windsurfing, paddle boarding, or jet skiing on the cerulean waters.
– Trekking: Traverse the enchanting terrain of the Sierra de las Nieves National Park, featuring awe-inspiring trails.
– Golfing: With many world-class golf courses, it's a golfer's paradise.
– Culinary and Oenophile Expeditions: Savor tapas, paella, and exquisite wines at local eateries and bodegas.
– Seaside Serenity: Bask in the sun's warmth on the gilded sandy shores.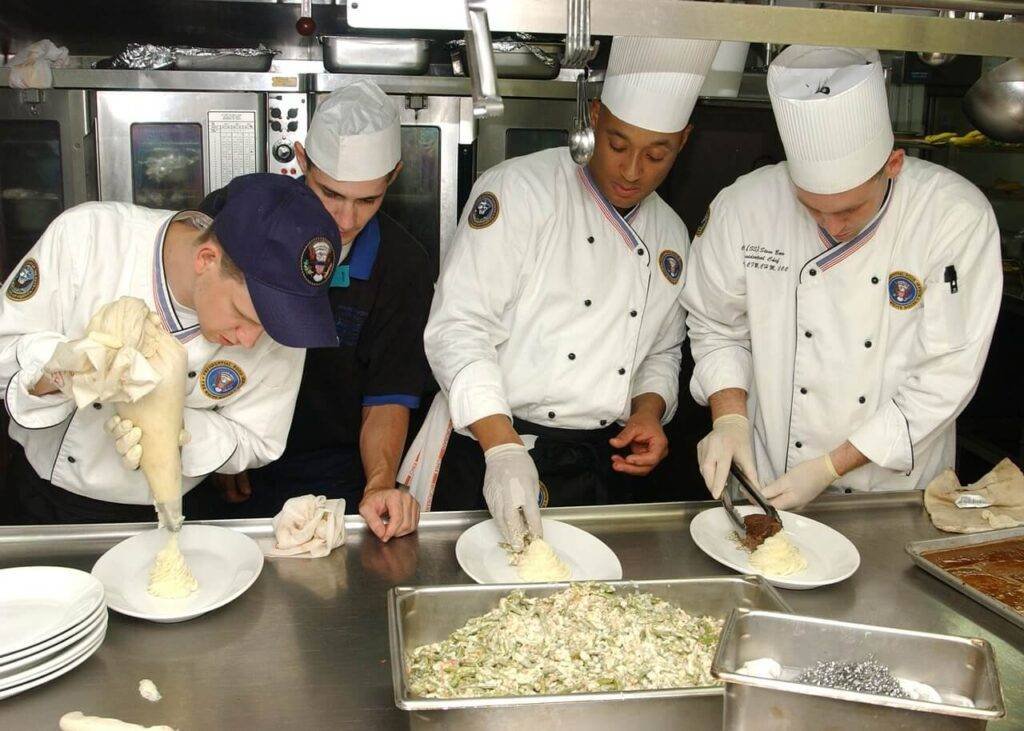 Best time to Visit:
The Costa del Sol boasts a Mediterranean climate, rendering it a year-round attraction. Nevertheless, best time to visit typically is the spring months (April to June) and the autumn season (September to November). During these times, the climate is temperate, and the crowds are less dense.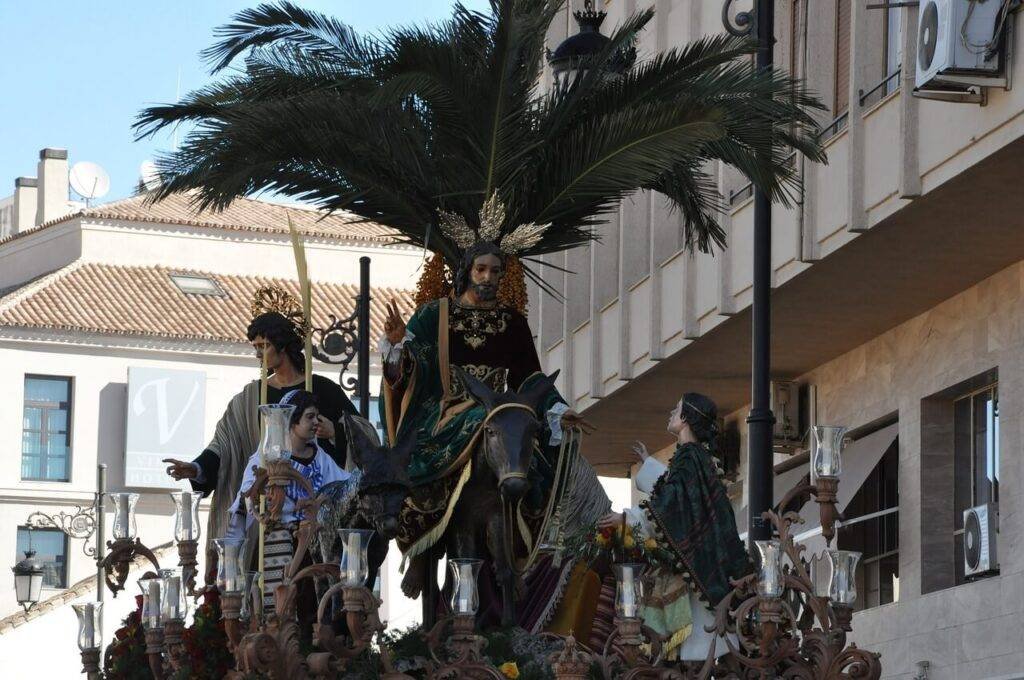 Local Festivals and Events:
Submerge yourself in the local culture by partaking in vivacious festivities:
 – Semana Santa: Immerse yourself in the elaborate Holy Week processions unfolding in various municipalities.
 – Feria de Malaga: A week-long jubilation featuring flamenco, processions, and traditional Andalusian dance.
 – Dia de San Juan: Celebrate the summer solstice with beachside bonfires, pyrotechnics, and a midnight oceanic plunge.
Insider Tips:
Here are some invaluable counsel to elevate your Costa del Sol escapade:
– Learn basic grasp of Spanish phrases; it will significantly facilitate connections with the locals.
– Get the local timetable; numerous boutiques and restaurants observe a siesta break during the afternoon.
– Remember to shield yourself from the sun's intense rays with sunscreen and a sunhat.
– Delight in local seafood dishes such as "espeto de sardinas" (grilled sardines) and delectable "paella."
Market Wonders:
For an authentic taste of local existence and the acquisition of distinctive keepsakes, explore the native marketplaces:
– Mercado Central de Atarazanas (Malaga): A bustling food market showcasing fresh produce, indigenous cheeses, and more.
  – Puerto Banus Street Market (Marbella): A stylish market adorned with artisanal craftsmanship and fashion discoveries.
  – Mercadillo de Nerja (Nerja): A weekly flea market exhibiting antiques, jewellery, and vintage artifacts.
A Traveler's Itinerary:
Consider this proposed 5-day itinerary to optimize your Costa del Sol adventure:
   – Day 1: Roam Malaga's historical core and visit the Picasso Museum.
– Day 2: Head to Nerja to explore the Balcon de Europa and the renowned Nerja Caves.
   – Day 3: Go on a discovery journey in Ronda, famed for its iconic bridge and historic township.
   – Day 4: Enjoy in the luxury and allure of Marbella, followed by a leisurely day at the beach.
   – Day 5: Take a day trip to the Sierra de las Nieves National Park or partake in a leisurely round of golf.
Frequently Posed Queries:
What is La Costa del Sol famous for?
A: La Costa del Sol is famous for its stunning Mediterranean beaches, mild climate, charming towns, golfing paradise, cultural heritage, delicious cuisine, vibrant nightlife, and natural beauty in Spain.
Why is Costa del Sol so expensive?
A: The Costa del Sol tends to be expensive due to its immense popularity, luxury resorts, golfing attractions, high standard of living, and picturesque locations. Dining, entertainment, and peak seasons also contribute to the higher costs. Travelers can save by opting for budget-friendly options and visiting during off-peak times. This helps make a trip to this beautiful region more affordable for all types of travelers.
Why do people go to Costa del Sol?
A: People flock to the Costa del Sol for its stunning beaches, year-round sunny weather, world-class golfing, rich culture, delectable cuisine, charming coastal towns, vibrant nightlife, and the region's natural beauty. With a wide range of attractions, this destination appeals to travelers seeking relaxation, adventure, and diverse experiences.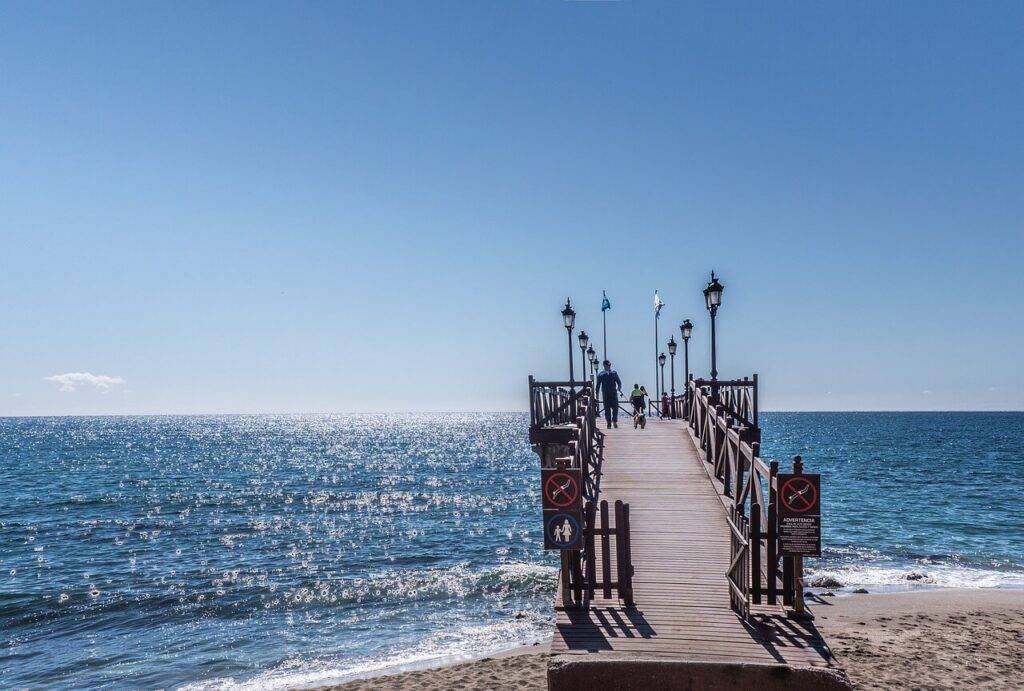 Is Costa del Sol good for nightlife?
A: Absolutely! The Costa del Sol is known for its exciting nightlife. From beachfront clubs to late-night bars, it offers a diverse and vibrant scene. this region has something for every nightlife enthusiast, whether you're in the mood for a relaxed evening by the sea or a night of dancing. It's a must-visit for those looking to have a memorable night out on their vacation.
Q: Is it safe to swim in the Costa del Sol's waters?
A: Undoubtedly! The beaches are meticulously maintained and offer secure swimming conditions.
Q: What's the best way to get around Costa del Sol?
A: Renting a vehicle proves a convenient option, yet public transportation and taxi services are readily accessible.
Q: Can I find vegetarian or vegan food options in the Costa del Sol?
A: Yes, most dining establishments provide vegetarian and vegan selections, and they are generally quite accommodating.
Conclusion:
The Costa del Sol perfectly combines sunlight, shoreline, culture, and adventure. From the exploration of charming hamlets to indulgence in local flavours and basking on the beaches, this haven caters to all types of travellers. So, assemble your belongings, soak in the Spanish sun, and create cherished memories in this coastal paradise.