La Malagueta Beach in Malaga : Best Guide to Activities, Nearby places and more
Are You Tired of Your Daily Routine and Seeking some Fun at La Malagueta Beach: Where Sunshine Meets Waves
Need an escape? Pack up your sunscreen, flip-flops and head on down to La Malagueta Beach in Malaga, Spain. This seaside paradise boasts sunshine, sand and plenty of opportunities for wetting feet. Let's discover why La Malagueta Beach should be your next adventure destination. In this article we'll take a closer look at why La Malagueta Beach makes for the ideal destination based on my personal visit to the beach.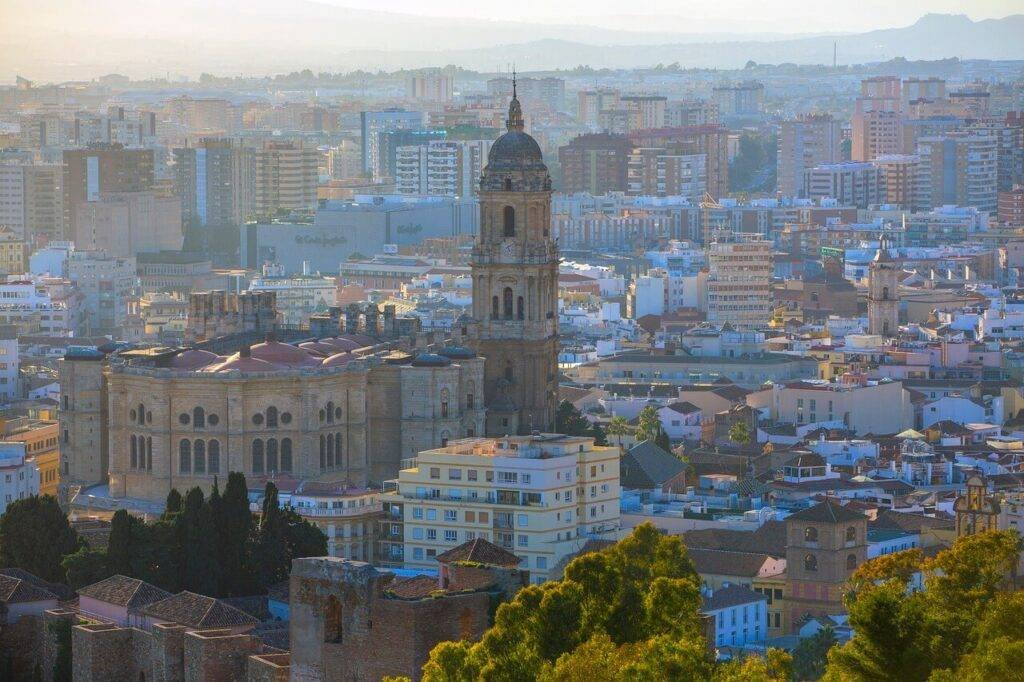 So why La Malagueta Beach?
Have you ever imagined what a postcard-worthy beach looks like? La Malagueta's golden sands stretch for miles as its sparkling Mediterranean waters kiss them. As soon as you step onto its shores, one cannot help but wonder, "Did Mother Nature Instagram this place?"
Sun, Sand and Sarcasm
Before we dive into the water, let's talk about the sand. Its fine grains resemble powdered sugar when walking on it – yet don't give you a sugar rush (though they might make you crave churros!).
La Malagueta Beach provides the ideal setting for novice and aspiring sandcastle builders alike to create amazing sandcastles. If your efforts resulted in something resembling a lumpy pancake instead, don't despair; La Malagueta's forgiving sand makes even your most crooked castle tower appear perfect (at least in your eyes!).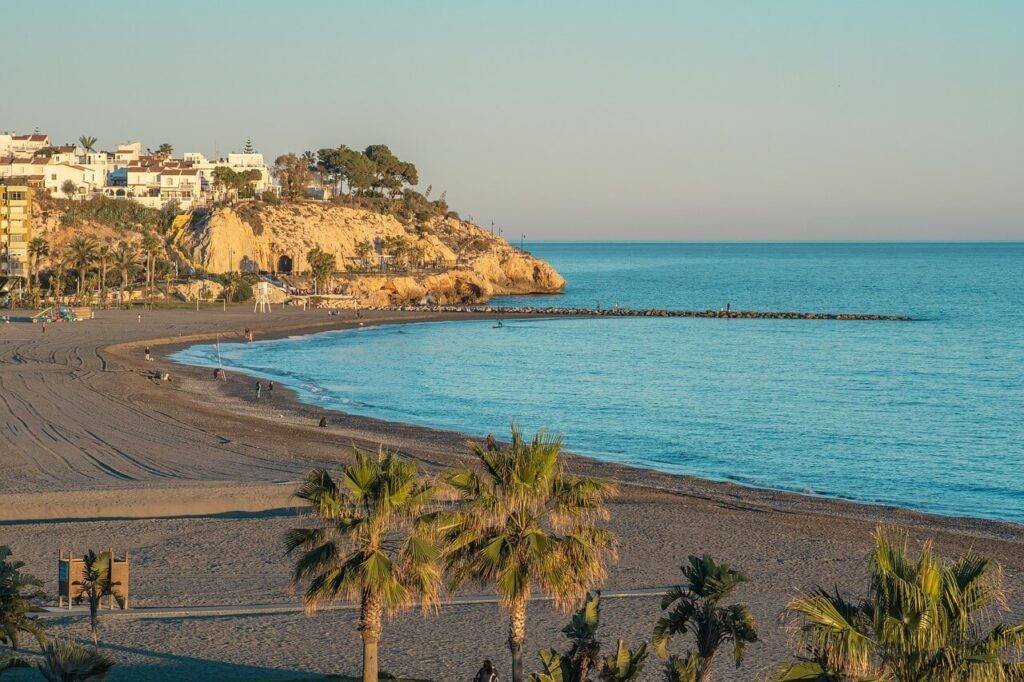 Waves, Swimsuits and Seagulls with Attitude
Let's start by talking about the waves. At La Malagueta they move like your hyperactive child – never standing still! From gentle ripples that provide leisurely floating to larger waves that remind everyone who's boss who rules here: nature reminds you who runs this show!
What's a beach day without some adventure? Grab a boogie board or surfboard, take a dip, or, like me, attempt to ride the waves on an inflatable unicorn! Believe me when I say this is no simple sport and should only be attempted by true daredevils!
Now it is time to address swimsuits. Bear in mind that the beach is a judgment-free zone – wear whatever makes you comfortable, whether that means wearing something as modest as two pieces or as bold as full body wetsuit or even creating your own homemade superhero costume – no one will judge and those who do may simply be jealous of your daring fashion choices!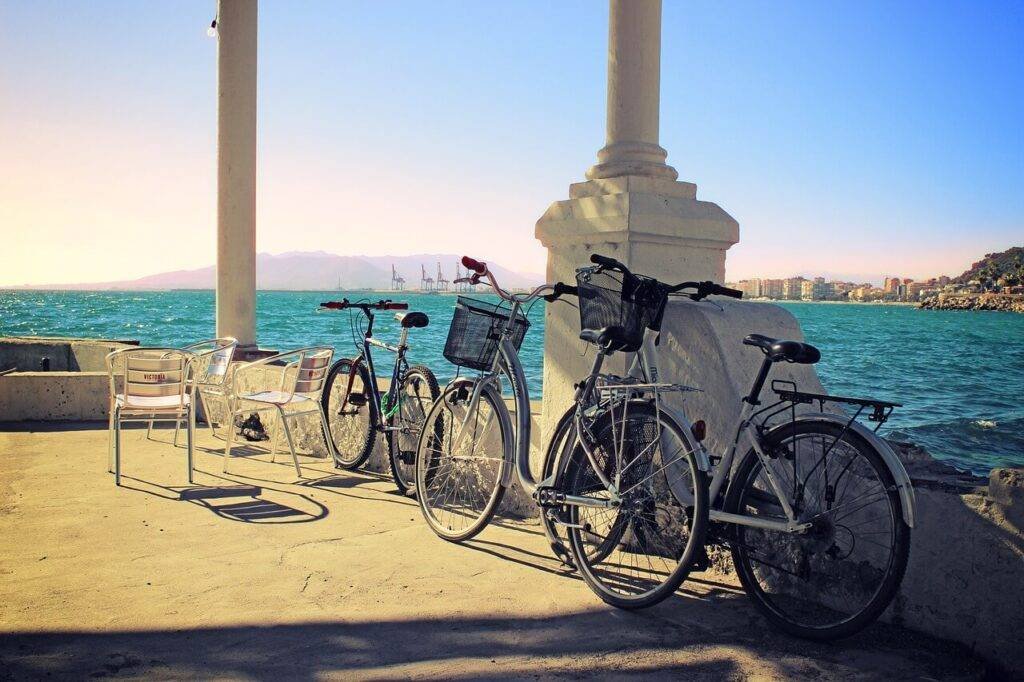 At La Malagueta Beach, sunscreen should be your number-one ally. No one here wants to see you burning up under the Spanish sun! Besides, your purpose here should be enjoying La Malagueta, not becoming its sunburned souvenir! So lather up, and remember tan lines are an ultimate summer fashion statement!
Foodie Haven
No visit to Spain would be complete without tasting its delectable cuisine, and La Malagueta Beach offers numerous beachside eateries. Seafood enthusiasts rejoice! Malaga is famous for its fresh catch of the day prepared in numerous delicious ways for maximum pleasure!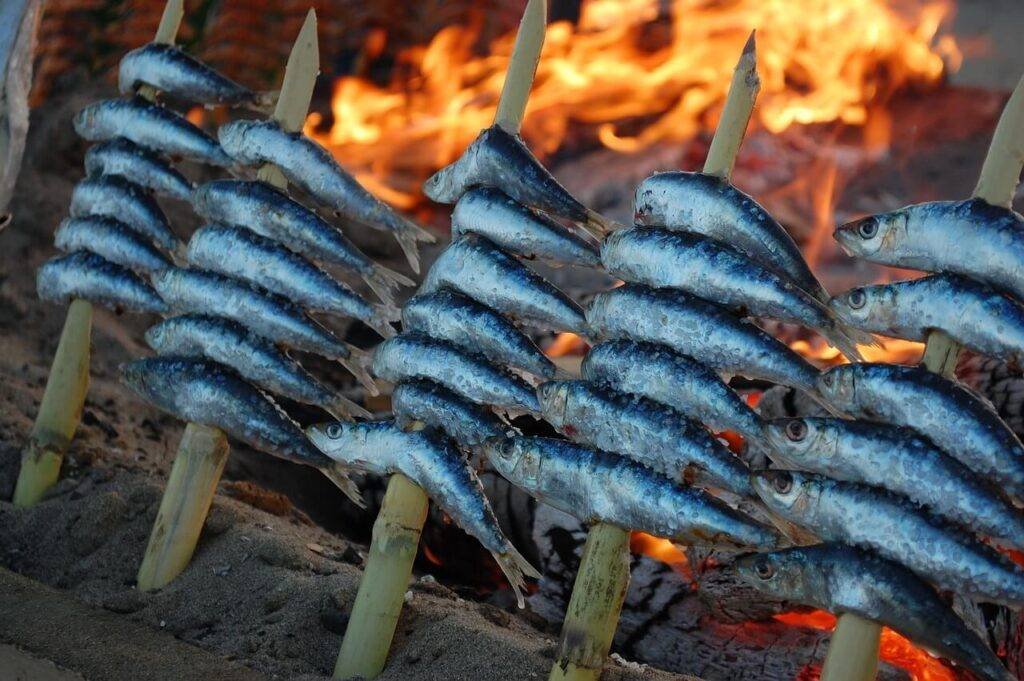 Make sure to sample "pescaito frito," an amazing local specialty consisting of small, deep-fried fish that will leave your tastebuds dancing the flamenco! Enjoy this tasty delight that promises an explosion of fishy flavors with crisp deliciousness at your table!
Activities
1. Seagull Stand-up:
Engage your fellow beachgoers in an impersonation contest of seagulls by mimicking their signature squawks and gazing upon your food like it were Michelin star food – extra points awarded for creativity!
2. Sand-Faceplants:
If your surfing skills leave much to be desired, an effective strategy might be faceplanting spectacularly into the sand – just make sure someone records it so blooper reels can be made!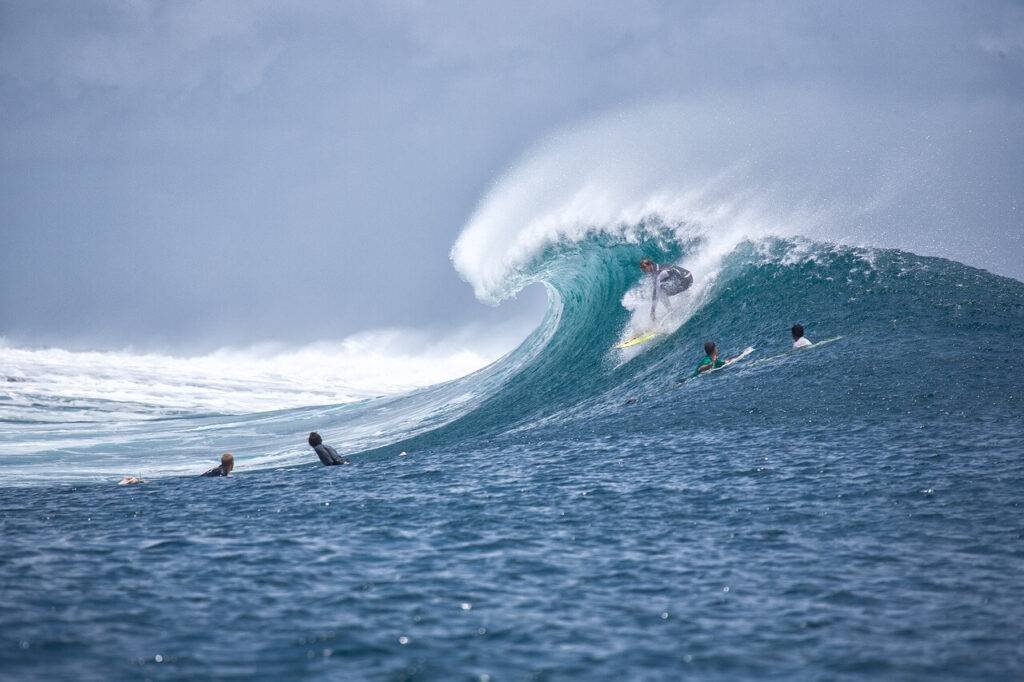 3. Unicorn Parade:
For inflatable unicorn riders looking to show their courage, organize a parade along the shoreline – extra points if synchronized dancing occurs along this route!
4. Ultimate Sand Sculpture Challenge:
Challenge your friends to build intricate and bizarre sand sculptures together – perhaps an Eiffel Tower with a moat filled with seashells? Or, perhaps something like an underground cave system complete with Loch Ness Monster?!
5. Sunglasses Swap:
Engage in an entertaining beach tradition of exchanging sunglasses for just a few moments between strangers. It is an exhilarating way to experience life from another's tint and can give an opportunity for intimate interactions among visitors of all kinds.
Nearby Attractions
Once you've experienced all that the beach has to offer, there are other exciting destinations nearby to discover:
1. La Malagueta Bullring:
Just steps away from La Malagueta Beach lies the iconic La Malagueta Bullring, one of the premier bullfighting arenas. Even if bullfighting isn't your cup of tea, visiting this historic venue allows visitors to learn about its culture and tradition – plus check the schedule to stay abreast of any exciting happenings during your visit!
2. Paseo del Parque:
Enjoy an enjoyable stroll from the beach to Paseo del Parque, a scenic promenade filled with lush gardens, fountains and sculptures for an idyllic escape from bustling city life – it offers shaded pathways perfect for leisurely strolls along your leisurely stroll through this serene environment.
3. Gibralfaro Castle:
Set high atop Malaga Beach, Gibralfaro Castle offers incredible panoramic views over Malaga city. Hike up to its ancient walls and explore Malaga history while there.
4. Alcazaba of Malaga:
Situated at the base of Gibralfaro Castle, Malaga's Alcazaba is an exquisite Moorish fortress and one of its most significant historical landmarks. Offering an intriguing mix of Islamic and Roman architecture, its courtyards, gardens, and palatial structures invite exploration.
5. Malaga Port:
The Port of Malaga is an exciting hub with restaurants, shops and cultural spaces that offers something for everyone. Take a leisurely walk along its harbor or visit Pompidou Centre Malaga (a contemporary art museum) before enjoying lunch overlooking the Mediterranean.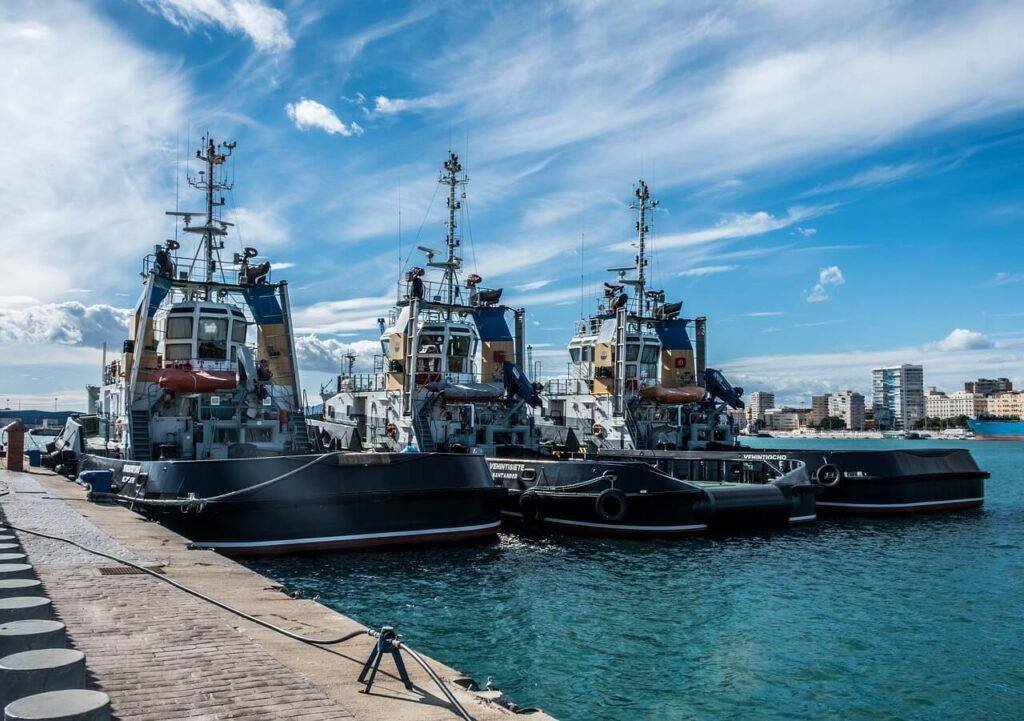 6. Muelle Uno:
Situated in the port area, Muelle Uno offers an open-air shopping and dining complex where visitors can shop souvenirs, sample local cuisine, people-watch or simply admire its stunning sea views.
7. Malaga Cathedral:
Within walking distance from La Malagueta Beach is the Malaga Cathedral, an exquisite example of Renaissance architecture that stands as a museum housing art and history collections. Come experience this impressive cathedral!
8. Picasso Museum:
For art enthusiasts, don't miss Malaga's Picasso Museum which boasts an expansive collection of works from its native son Pablo Picasso who was born there.
9. Atarazanas Market:
Experience Malaga through the flavors of Atarazanas Market! Wander its bustling food stalls filled with fresh produce, seafood and local delicacies; this food market offers something to please every sense.
10. Costa del Sol
Costa del Sol, located in southern Spain, is famous for its gorgeous Mediterranean beaches, pleasant climate, golfing facilities, cultural richness, delightful cuisine, charming coastal towns, vibrant nightlife, and natural beauty. This region offers a wide array of experiences, making it a sought-after destination for travelers seeking both relaxation and adventure.
How to Reach
Reaching Malaga Beach without needing a treasure map or secret coordinates is easy; here are several easy methods of getting there:
By Foot:
For visitors staying in Malaga city center, La Malagueta Beach is within easy walking distance. Just head east toward the sea and you'll soon arrive on its sandy shores – the walk can take 10-15 minutes depending on where your starting point lies.
By Bus:
Malaga boasts an efficient public transit system, and buses provide an ideal means of reaching La Malagueta Beach. Simply look out for bus lines headed towards La Malagueta or Paseo del Parque and they will drop you off near its shores.
By Taxi:
Malaga's taxis provide an easy, fast and relaxing way to access its beaches – simply tell your cabbie you want to visit Playa de La Malagueta Beach and they will bring you directly.
By Bicycle:
Malaga offers an expanding network of bike lanes that make cycling an eco-friendly way to reach La Malagueta Beach. Rent one from one of many bike rental shops located throughout the city and pedal your way there!
By Car:
For maximum flexibility, rent a car. La Malagueta Beach can easily be accessed by car with plenty of parking nearby (though peak periods may make parking scarce). Simply follow signs to "La Malagueta" or use GPS navigation for directions.
By Train:
Malaga Maria Zambrano's main train station may be further from La Malagueta beach than you think, so to reach it by train take a short trip over to Malaga Centro-Alameda station which is closer. From there it's just a quick walk towards La Malagueta beach.
Conclusion
La Malagueta Beach offers more than just a destination; it is an experience. From sunbathing and swimming adventures, to people-watching opportunities and unique memories made during every visit; La Malagueta has it all – not forgetting its signature sandcastles, seagulls and sense of humor that make each trip worthwhile!
So the next time you need an escape into the sun, La Malagueta Beach in Malaga, Spain awaits with open waves, fine sand and plenty of humor – just bring along sunscreen, leave judgment at home and get ready to have an incredible splashing good time at one of Spain's greatest beaches.