Unveiling 10 Most Beautiful Cities in Spain : Unlocking Their Beauty
Welcome on an extraordinary adventure through Spain's magnificent cities! Come explore their rich history, vibrant culture and architectural marvels-from Barcelona's charming streets to Toledo's medieval splendor-on this incredible tour. Here we will discuss our list of the 10 most beautiful cities in Spain
Barcelona: A Meld of Modernity and Tradition
In Barcelona's bustling metropolis, modernity coexists harmoniously with ancient traditions. Marvel at architectural marvels such as Sagrada Familia – an eye-catching masterpiece blending Gothic and Art Nouveau styles – or explore lively Las Ramblas for vibrant street life and local cuisine, or take an adventure through Gothic Quarter's hidden squares and medieval buildings that invite discovery of its treasures.
Madrid: An Explosive Blend of Culture and Art
Madrid is Spain's pulsating heart, welcoming visitors with its rich cultural tapestry and artistic treasures. Marvel at the Royal Palace's impressive architectural splendor as you stroll around. Admire masterworks displayed at world-famous Prado Museum for art enthusiasts before indulging in Madrid's lively nightlife by sampling delicious tapas before experiencing Puerta del Sol and Plaza Mayor's vibrant nightlife!
Seville: Where Flamenco and History Meet
Prepare yourself to be charmed by Seville, an exquisite city that enchants visitors with its vibrant flamenco culture and captivating historical landmarks. Admire the grandeur of Seville Cathedral – one of the world's largest Gothic cathedrals – or explore Santa Cruz neighborhood's labyrinthine streets where each corner reveals hidden plazas covered with vibrant flowers; feel the raw emotion of an authentic flamenco performance in Sacromonte caves where rhythm meets soul of this mesmerizing art form!
Valencia: A Mediterranean Gem of Modernity
Situated along the shimmering Mediterranean Coast, Valencia beautifully blends modernity with its rich history and natural beauty. Experience Valencia's futuristic City of Arts and Sciences architectural marvel that houses planetarium, opera house and science museum; stroll through bustling Central Market offering aromas of fresh produce as you purchase local delicacies; marvel at Valencia Cathedral which was designated an UNESCO World Heritage Site and admire Silk Exchange's intricate beauty; both are located nearby!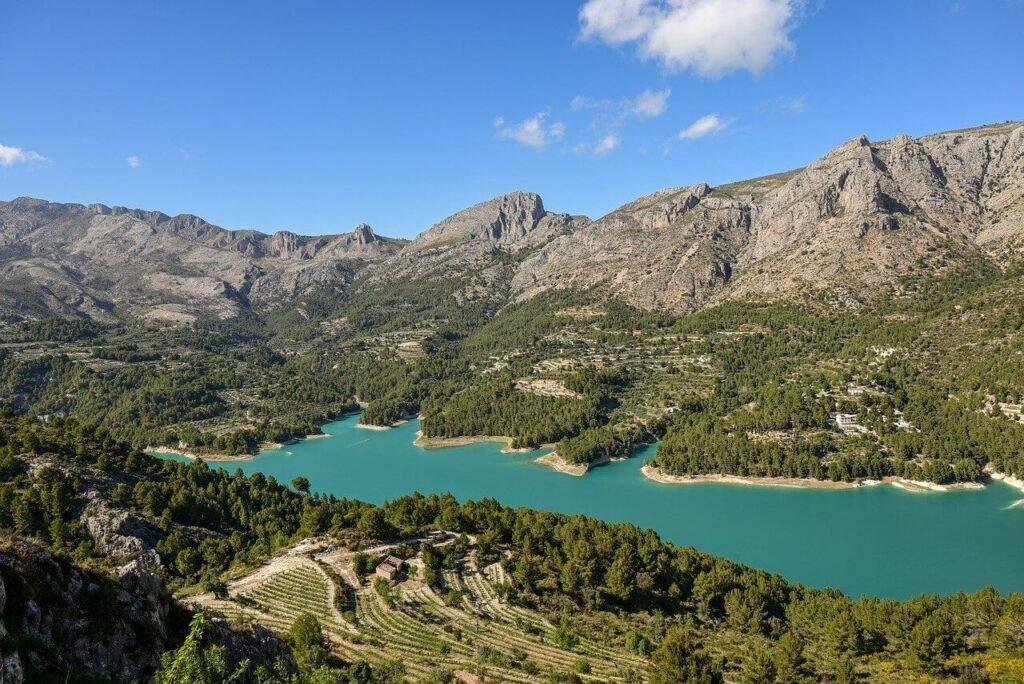 Granada: A Moorish Jewel of Andalusia
Journey back in time when visiting Granada, Andalusia's Moorish Jewel! Marvel at its resplendent Alhambra palace fortress perched atop a hill, offering breathtaking panoramic views. Discover Albaicin neighborhood's maze-like streets lined with whitewashed houses and cobblestone paths leading to hidden plazas with unforgettable viewpoints; or feel Andalusia's vibrant culture come to life as you experience flamenco music in intimate caves of Sacromonte!
Toledo: A Medieval Masterpiece
Step back in time as you discover Toledo's medieval charms. Time stands still among its ancient walls and winding labyrinthine streets; admire its breathtaking Cathedral; it houses precious art treasures of unparalleled beauty that cannot be rivaled anywhere in Europe; traverse its city walls for breathtaking views of Tagus River and picturesque rooftops; stroll around historic Jewish Quarter to learn stories from its vibrant past; traverse city walls to gain panoramic views from city walls overlooking river and rooftops; traverse city walls to access panoramic views from inside its medieval wonderland- this medieval masterpiece awaits discovery!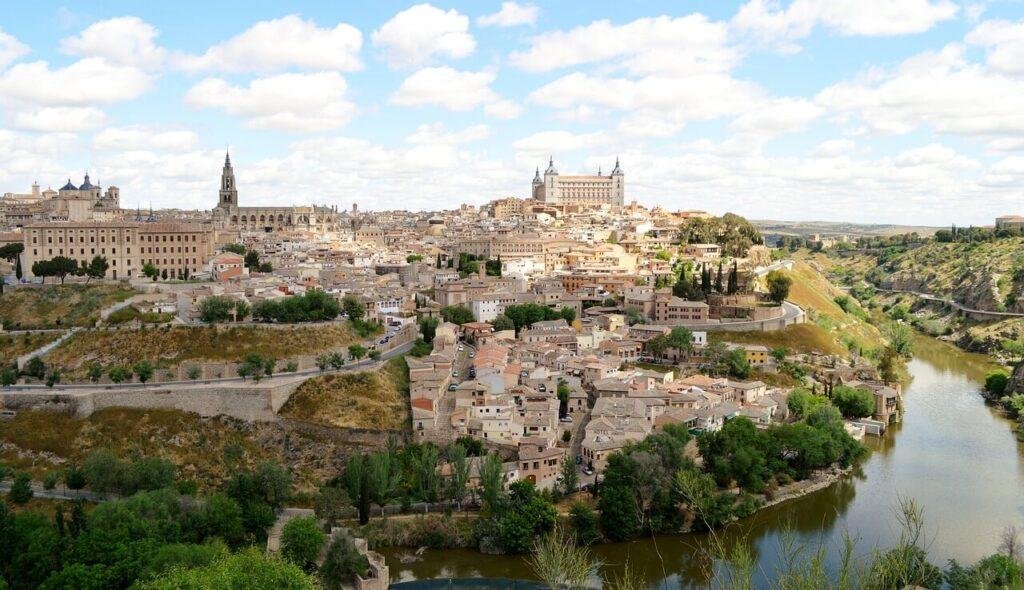 Bilbao: Where Art and Innovation Converge
Situated in Basque Country, Bilbao is an exceptional city that seamlessly merges art, innovation, and breathtaking landscapes. The iconic Guggenheim Museum Bilbao stands as a testament to avant-garde architecture; its titanium-clad structure mesmerizing visitors from across the globe. Discover Casco Viejo; an old neighborhood filled with narrow streets, traditional pintxos bars, historic buildings and the striking Zubizuri Bridge (designed by renowned architect Santiago Calatrava).
Malaga Is A Coast Haven of Sun and Culture
Malaga lies along the sunny Costa del Sol and boasts a captivating mix of sandy beaches, rich history and vibrant culture. Visit Pablo Picasso's birthplace at the Picasso Museum to see his collection of works; or explore Alcazaba Fortress to get breathtaking panoramic views over Mediterranean waters; relax on golden sands of Malagueta Beach for some sunbathing; or stroll the charming streets of its historic center where traditional taverns and hidden squares wait you.
Cordoba: An Unforgettable Tapestry of Islamic Splendor
Step into Cordoba, where Islamic legacy still thrives brightly. Be amazed at its stunning Mosque-Cathedral (known as Mezquita), featuring breathtaking horseshoe arches and intricate geometric patterns from Moorish architecture – its Mezquita is sure to leave visitors breathless! Explore its winding streets adorned with whitewashed houses adorned with vibrant flower pots for a captivating atmosphere; don't miss its captivating flower-lined patios which represent its cultural heritage!
San Sebastian: A Food Lover's Paradise
San Sebastian Is a Food Lover's Paradise Situated on the beautiful Bay of Biscay, San Sebastian is an absolute food lover's paradise. Experience Basque pintxos (basque for tapas) as you stroll the lively streets of Parte Vieja. La Concha Beach's crescent bay and crystal-clear waters make the ideal setting for relaxation while Mount Urgull provides incredible panoramic views over San Sebastian while Gros is known for its vibrant surf culture and delectable dining options!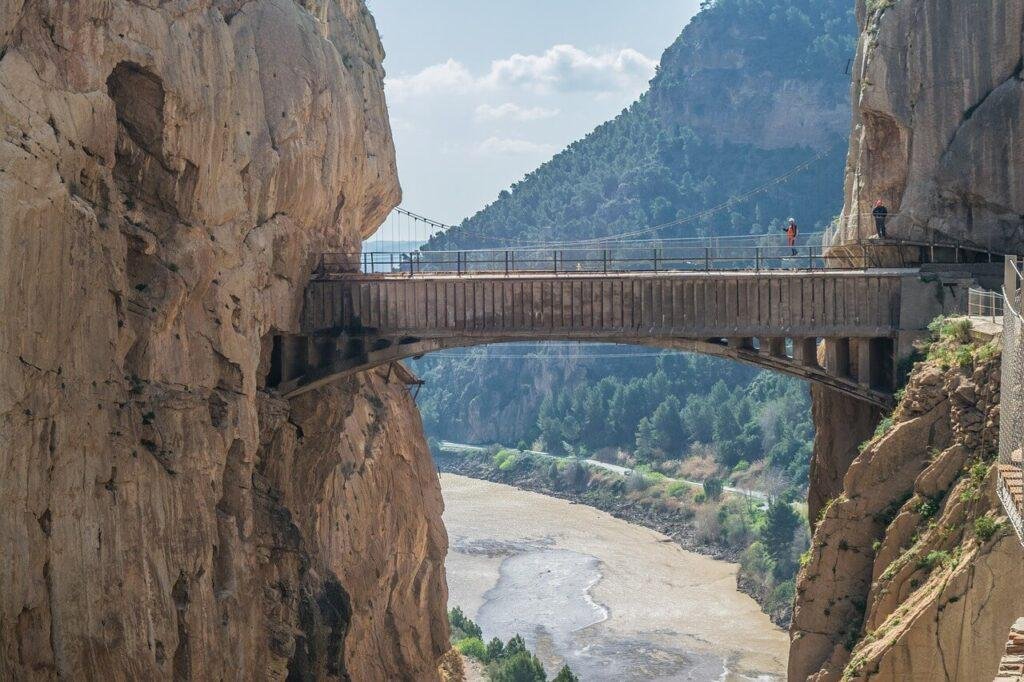 Conclusion:
Spain's 10 most beautiful cities provide an array of captivating experiences, from architectural wonders to rich cultural heritage, from sun-kissed beaches to historical treasures. Experience it all on this extraordinary journey through Barcelona's fusion of modernity and tradition; Madrid's tapestry of culture and art; Seville's fiery flamenco spirit; Valencia's Mediterranean gem of modernity; Granada's Moorish jewel; Toledo medieval masterpiece; Bilbao art and innovation, Malaga coastal haven; Cordoba Islamic splendor and San Sebastian foodian paradise – embark on this extraordinary voyage and enjoy!
Each city boasts its own distinct blend of history, culture and natural beauty that leaves visitors with unforgettable memories. Be it architectural marvels, culinary delectations or simply appreciating the stunning surroundings, these cities provide something truly extraordinary.
Unlock Spain's most magnificent cities and create unforgettable memories as you discover their picturesque landscapes, vibrant cultures, and architectural marvels. Unlock what has captured travelers throughout history – witness Spain firsthand and feel its magic for yourself!
For more on you Spanish trip read our blog on Your Ultimate Trip to Spain: Unforgettable Experiences and Must-See Attractions
Thank you for reading our blog blog till the end.