Exploring Paradise: Best Beaches in Malaga
Introduction
Spain's southern coast boasts many beautiful and captivating beaches, but Malaga stands out as being some of the most breathtaking in Spain. Here we will explore top 10 Best Beaches in Malaga, from bustling urban beaches to tranquil coves. Here we will also cover what makes each beach special so that we can maximize your visit experience! So grab your sunblock and prepare to go on an expedition of exploration as we discover these wonderful coastal gems of Malaga!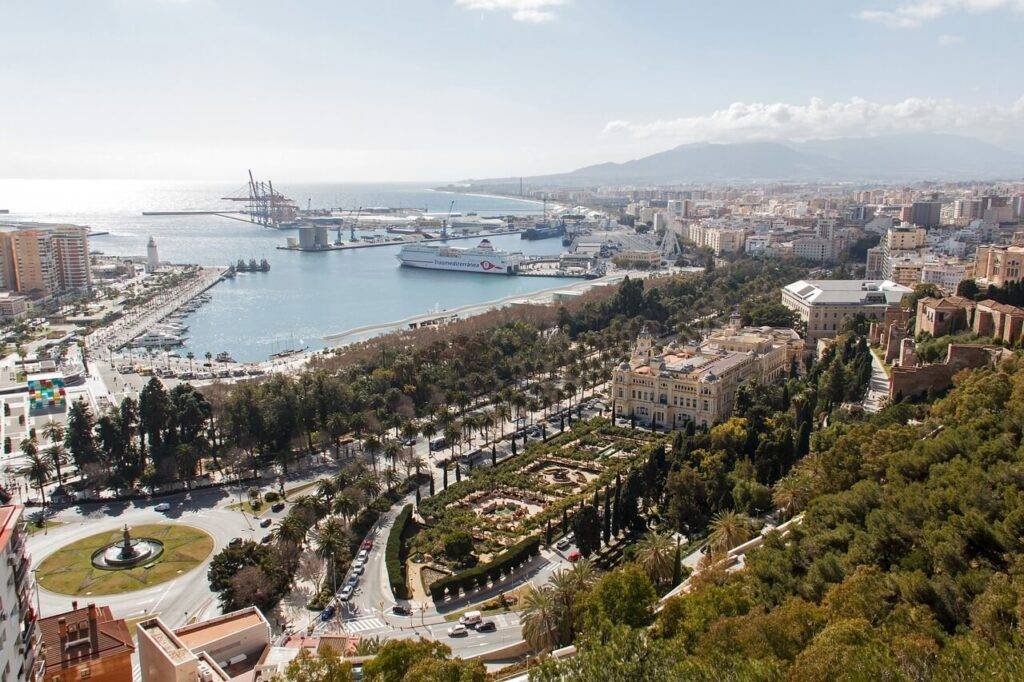 1. La Malagueta Beach
This urban beach is easily accessible and popular among both Malaga locals and visitor. It boasts a vast expanse of golden sand ideal for sunbathing or building sandcastles with your family. This beach is surrounded by palm tree-lined promenade with restaurants and bars. Here you can taste delicious seafood while sipping refreshing drinks while taking in views of Mediterranean Sea. La Malagueta is conveniently situated within reach after exploring Malaga attractions.
2. Playa de la Caleta
Playa de la Caleta provides the ideal solution to those who are looking for isolation and relaxation. Situated in Malaga's charming neighbourhood of Elviria, this small and cozy beach offers idyllic surroundings including traditional Andalusian white houses and narrow streets lining it. Providing calm waters ideal for swimming, this relaxed urban beach boasts gentle waves that allow swimmers to take full advantage of swimming; enjoy these peaceful waters and take time out from city bustle for some real relaxation – don't forget about sampling local dishes too – especially their daily catch!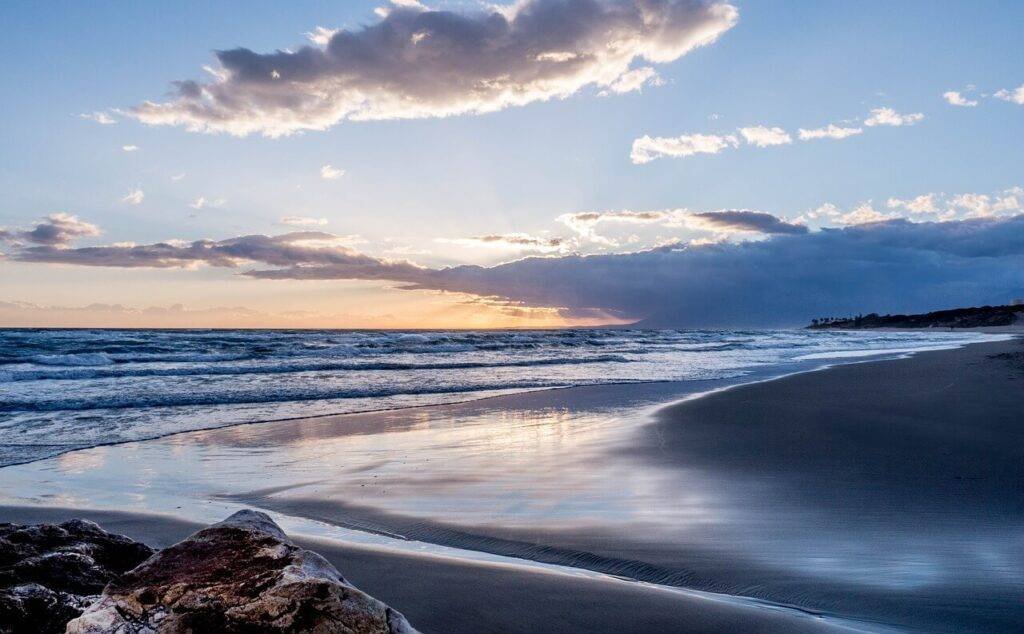 3. Playa de Pedregalejo
Pedregalejo Beach is an iconic destination and an excellent way to immerse yourself in Malaga culture. Famous for its lively promenade lined with beach bars serving delicious seafood dishes and local delicacies. Plus, this beach offers unique pebble and sand combination which offers visitors an authentic Andalusian beach lifestyle experience; kayaking and paddleboarding enthusiasts should definitely stop here too!
4. Playa de la Misericordia
Playa de la Misericordia Situated close to both the airport and city center, Playa de la Misericordia is an idyllic long, wide beach offering relaxed vibes. With easy accessibility and ample parking facilities nearby, its relaxed ambiance and wide palm tree-lined promenade makes for relaxing walks or bike rides through lush palm tree lined promenade, making this beach an excellent option for family fun day at the beach! Additionally, various amenities including volleyball courts make Playa de la Misericordia an excellent spot for beach sports enthusiasts as it features various amenities such as volleyball courts making this beach an excellent option!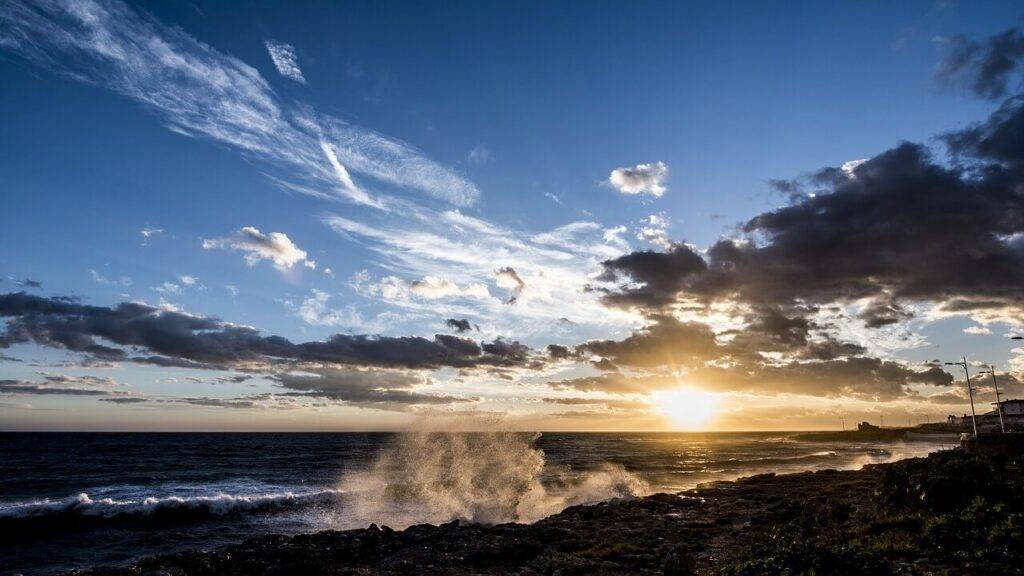 5. Playa de El Palo
Just steps from Pedregalejo Beach lies El Palo Beach. Renowned for its rustic charm and authentic Andalusian ambience, Fishermen's huts (casetas) can be found dotted along its shoreline and seafood restaurants offering some of the finest "espetos" (grilled sardines) can be found nearby. Enjoy its family-friendly vibe as you admire breathtaking sunset views on this stretch of coast!
6. Playa de Burriana
To the east of Malaga lies Nerja and its famed Playa deBurriana beach, awarded with Blue Flag status due to its cleanliness and quality. Boasting golden sands with crystal-clear waters, visitors come here seeking safe environments in which to swim or sunbathe – not forgetting its charming promenade filled with shops, restaurants and bars that ensure an enjoyable day by the sea!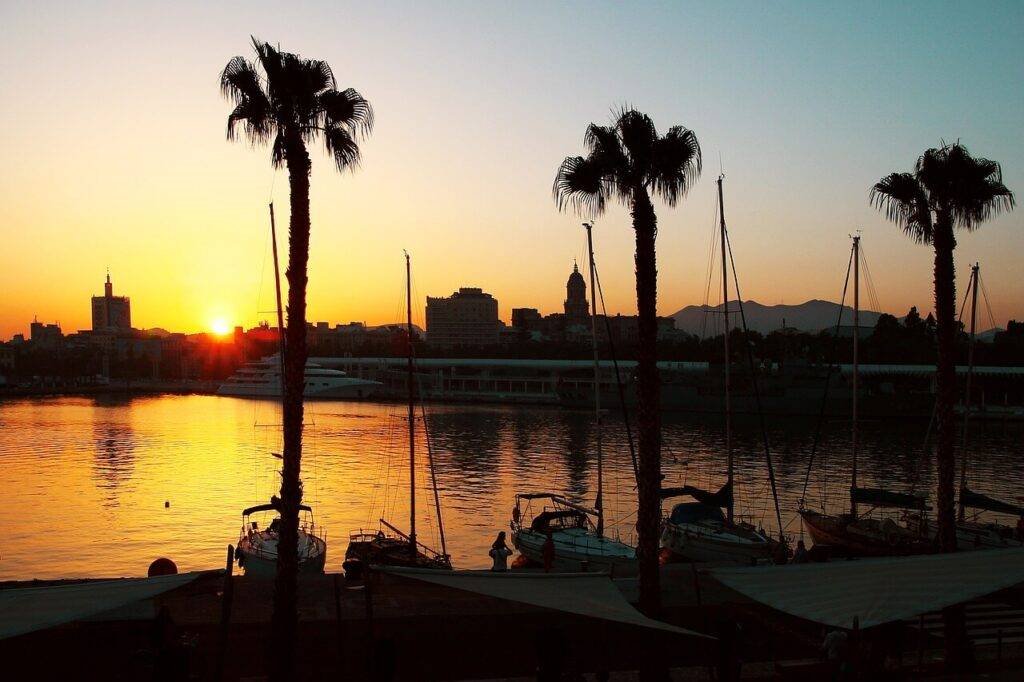 7. Playa de Maro
Moving east from Nerja will lead you to Playa de Maro's hidden gem: nestled between rugged cliffs and lush vegetation lies this beach of natural wonder, boasting clear waters for snorkeling or swimming and unspoiled surroundings that make this paradise spot great for nature enthusiasts. To reach this slice of heaven you must first hike along one of several scenic trails; an added step that adds adventure when discovering this secret spot!
8. Playa del Dedo (El Palo)
Otherwise known as Playa del Dedo, this beach in El Palo offers a great alternative to Malaga's more bustling urban beaches. Though relatively small in size, its relaxed vibe and clear waters have made it popular among locals. Palm trees add charm, as do traditional beachfront bars.
9. Playa de Torre del Mar Beach
Playa de Torre del Mar Beach is an expansive and family-friendly option located just east of Malaga. Featuring an idyllic promenade lined with dining options and shops, its calm waters make for perfect swimming conditions while water sport facilities allow visitors to try jet-skiing, parasailing or simply enjoy a leisurely paddle in the sea. Plus during summer festivals the beach hosts lively events to add an additional festive atmosphere!
10. Playa del Palo Alto
Last but certainly not least, Playa del Palo Alto offers a tranquil retreat away from the chaos of urban living. Renowned for its natural beauty and serenity, this unspoiled gem surrounded by cliffs and lush vegetation provides an ideal place for nature enthusiasts and those wanting a break from crowds alike to come together in true harmony with nature. Known for its rustic charm and unspoiled landscape, this spot makes Playa del Palo Alto the ideal place for connecting with nature in real ways!
FAQ
Q: When is the ideal time to visit Malaga's beaches?
A: For optimal beach experiences, late spring and summer months from May through September offer ideal temperatures.
Q: Are the beaches of Malaga suitable for families?
A: Many beaches in Malaga are family-friendly with shallow waters and amenities tailored specifically for children.
Q: Can I enjoy water sports activities in Malaga?
A: Absolutely! Malaga's beaches provide various water sport options, ranging from paddleboarding and jet skiing to paddle boarding and windsurfing.
Q: Which local cuisine must I sample when visiting beaches?
A: Don't miss trying Espeto (marinated herring with olives and herbs), Grilled Sardines and Paella in one of the beachside Chiringuitos.
Q: Is swimming in Malaga beaches safe?
A: Malaga beaches are generally safe for swimming; however, always follow any flag or lifeguard instructions when entering the water.
Q: How can I reach more remote beaches?
A: For optimal results, renting a car or using public transportation may be the way to reach beaches that are further from city centers.
Conclusion
Malaga offers more than culture and history – it also boasts an expansive coastline filled with stunning beaches to meet any traveler's taste. Be it lively urban beaches, quiet coves or hidden gems nestled into nature; Malaga has it all. Our top 10 beaches each provide their own distinct experience but share one element in common: Mediterranean charm!
So when visiting Malaga, make sure to explore these top 10 beaches – each providing a different aspect of this stunning coastal region. From sipping sangria on La Malagueta Beach to hiking down hidden paths for Playa de Maro's hidden treasures – your memories from Malaga's beaches will last a lifetime and beyond! You won't want to leave without experiencing their allure!