Discovering Paradise at Playa de Maro: A Coastal Gem of Spain
Introduction:
Hey fellow adventure seekers! Are you all set for an amazing journey along the stunning Mediterranean coastline? Well, you've come to the right place – Playa de Maro is a hidden gem tucked away along the Costa del Sol in Spain. In this travel blog, we're going to share our experience during visit and dig deep into all the cool stuff about this place, from how to get there, the best time to visit, local events, and tips to make your trip truly unforgettable.
Getting to Playa de Maro
By Plane:
If you're flying in, the nearest major airport is Malaga Airport (AGP), and it's a hub for flights to big European cities. From there, you can rent a car, take a taxi, or use public transportation to reach Maro.
By Car:
For all you road trip enthusiasts out there, renting a car is a solid choice. The journey from Malaga to Maro, which is about 50 kilometers, offers some breathtaking coastal views.
Public Transportation:
No car? No problem! Maro's got you covered with regular bus services from Malaga. It's budget-friendly and super convenient – a great deal.
Boat Tours:
And for those of you looking for a little extra adventure, consider taking a boat tour from nearby towns like Nerja. The view as you approach Playa de Maro? It's like something out of a postcard.
Nearby Attractions
Nerja Caves:
Just a stone's throw away, the Nerja Caves are a must-see. These underground wonders have been forming for thousands of years, and let me tell you, the sight will blow your mind.
Balcony of Europe:
Head to Nerja for a leisurely stroll along the Balcony of Europe. You'll get panoramic views of the Mediterranean and those rugged coastal cliffs. It's like a nature-made art gallery.
Maro Cerro Gordo Natural Park:
Nature buffs, this one's for you. The park is like a playground for hiking, bird watching, and exploring unspoiled coastlines. Mother Nature's finest work, I tell you.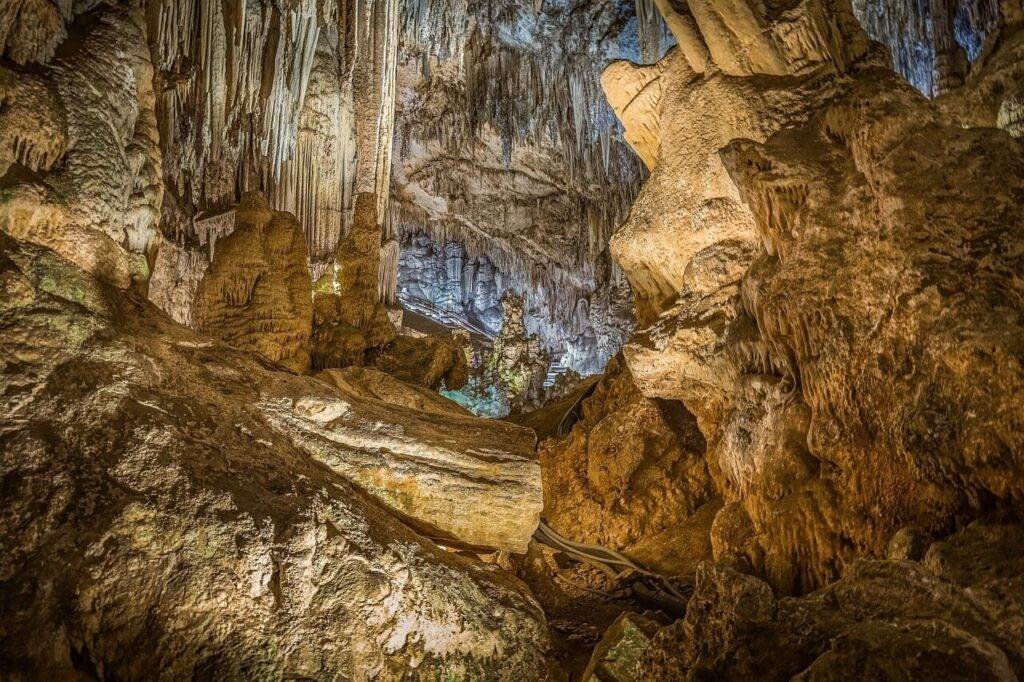 Best Time to Visit
Ideal Weather:
The prime window for Playa de Maro is late spring to early autumn. The weather's just perfect for beach frolics, with temps ranging from 20°C to 30°C (68°F to 86°F).
Crowds and Off-Peak Seasons:
Want some elbow room? May and September are your buddies. The weather's still aces, but the beaches are less packed.
Local Festivals and Events
San Antón Festival:
In January, things heat up with this festival. Bonfires on the beach, all in the name of Saint Anthony, the animal lover. Music, grub, and a lively vibe – count me in!
Feria de Nerja:
Come October, Nerja throws a rad fair with Andalusian tunes, dance, and scrumptious local eats. Dive into the local culture, anyone?
Insider Tips
Embrace the Siesta:
The afternoon siesta is a thing. Shops and restaurants take a break, so why not join them? Hit the beach or explore the surroundings; it's your time.
Taste the Local Grub:
Don't miss out on local delights like paella, gazpacho, and pescaíto frito (fried fish). Pair 'em with a glass of sangria for the full Spanish experience.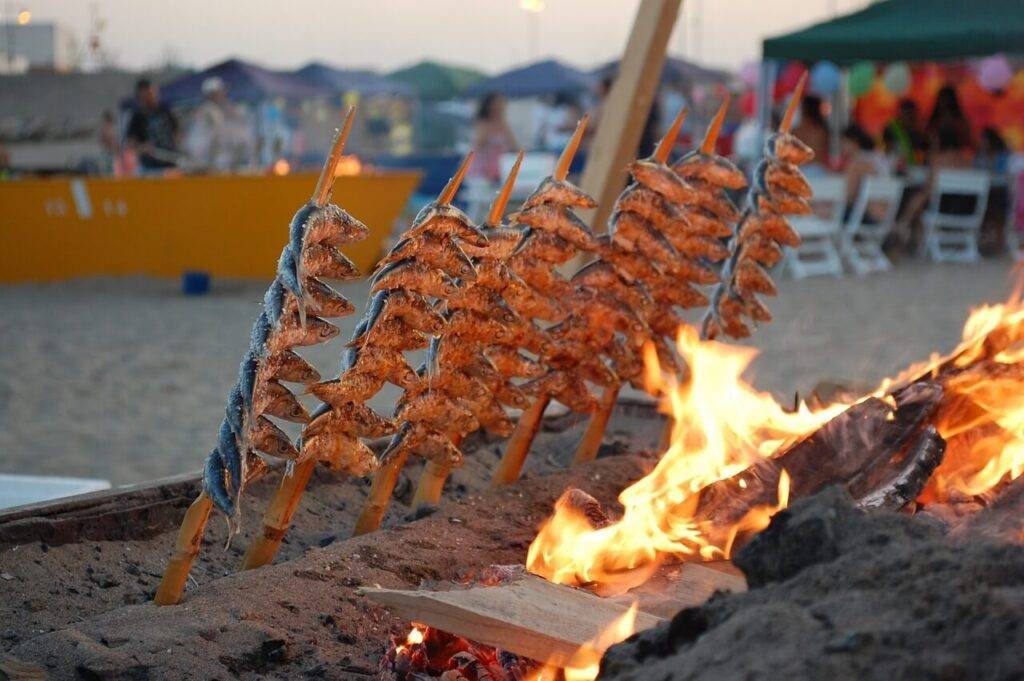 Explore Beyond the Beach:
While the beach is the star, venture into Maro and Nerja for some hidden gems, historic sites, and charming streets. There's more to discover.
Playa de Maro – An Experience Like No Other
Water Activities:
If you're into water fun, this place is a goldmine. Kayaking, paddleboarding, and snorkeling – options galore!
Hiking Adventures:
Nature lovers, heads up. Playa de Maro links up with Maro-Cerro Gordo Cliffs Natural Area, and the hiking trails here? They serve up some epic coastal views.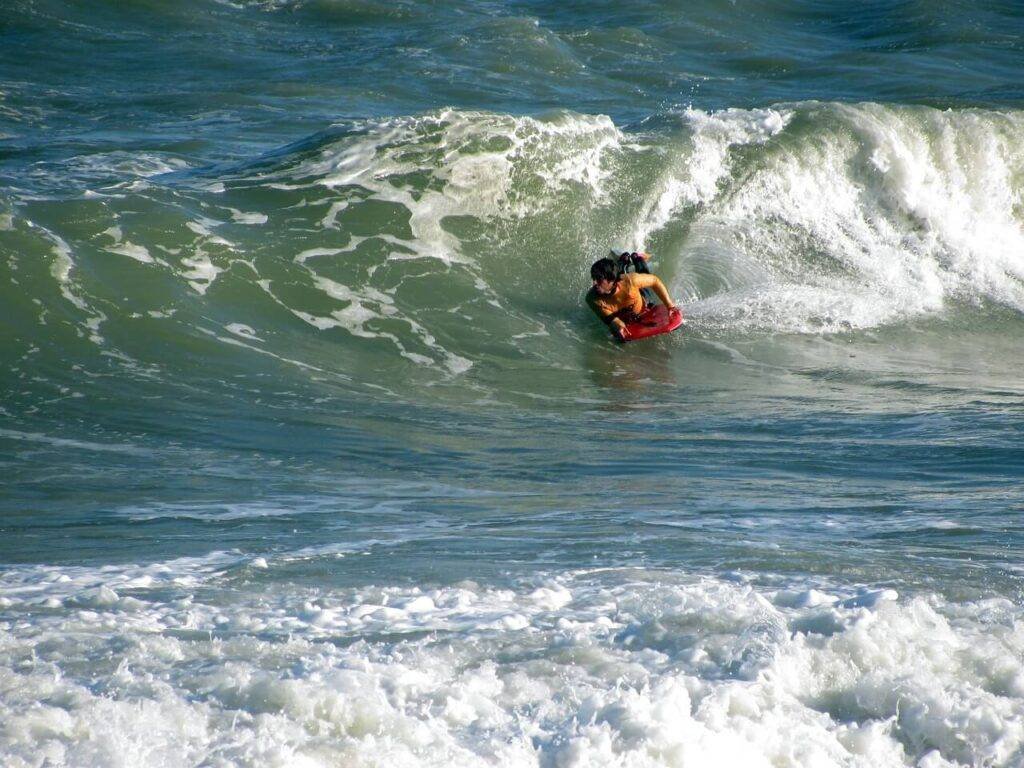 Local Cuisine:
Make a stop at the charming village of Maro and dive into some mouthwatering Andalusian cuisine. The seafood dishes are a must-try.
Sunset Magic:
The sunset here is like a painting. Warm hues, a sinking sun – it's pure magic.
Markets and Shopping
Local Markets:
Maro has these cute little markets, where you can score handmade crafts, fresh produce, and unique souvenirs. The jackpot for authentic gifts.
Souvenirs:
Look out for local ceramics, woven baskets, and traditional Spanish fabrics – souvenirs that scream "Spain."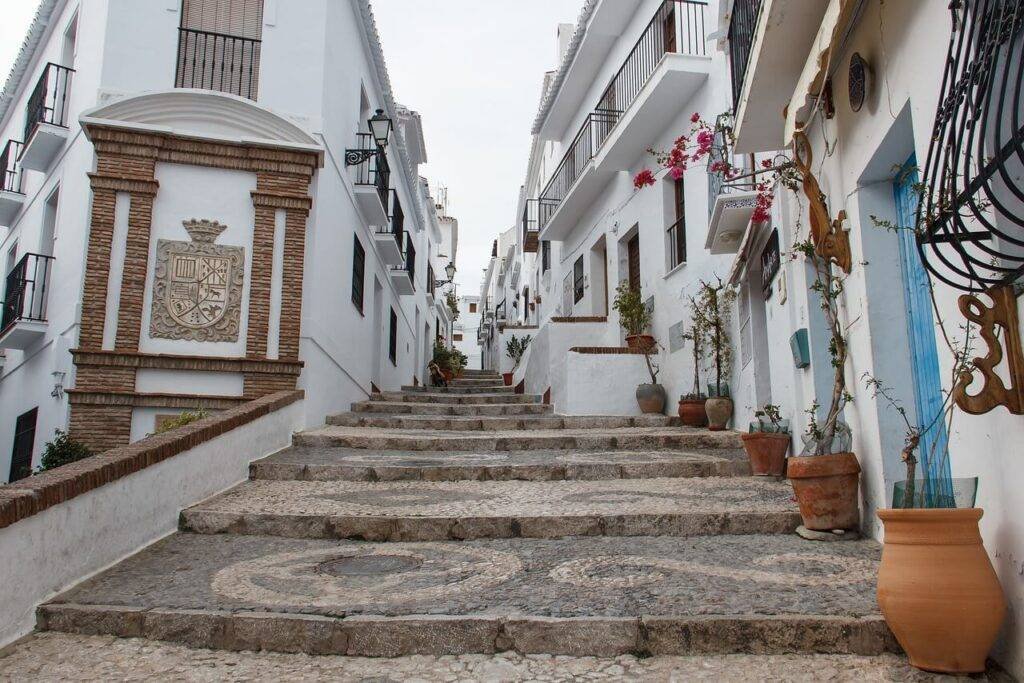 Sample Travel Itinerary
Day 1: Arrival and Beach Day
– Touchdown in Maro and check into your spot.
– Spend the day lounging at Playa de Maro, soaking up the sun and taking a dip.
– Cap it off with a seaside dinner at one of the beachfront joints.
Day 2: Exploring Nerja
– Head over to Nerja and explore the Nerja Caves.
– Take a leisurely walk along the Balcony of Europe.
– Fill your belly in Nerja's charming streets.
Day 3: Hiking and Nature
– Dive into the Maro Cerro Gordo Natural Park.
– Hike along the coastal trails for breathtaking views.
– Picnic by the beach or get your seafood fix at a beachside chiringuito.
Day 4: Festivals and Local Flavors
– If you're visiting in January, dive into the San Antón Festival.
– Savor traditional Spanish dishes at local spots.
– Shop for souvenirs at the local markets.
FAQs
Q: Do I need to speak Spanish?
A: Spanish is the main gig here, but in touristy areas, some folks speak English. Learn a couple of phrases, and you're good to go.
Q: Is Playa de Maro family-friendly?
A: Absolutely! It's a family paradise, and there's something for all ages.
Q: Are water sports on the menu?
A: You bet! Snorkeling, kayaking, and paddleboarding are all in the mix at Playa de Maro.
Q: How can I soak up local culture?
A: Hit the local festivals, chow down on traditional food, and wander the streets of Maro and Nerja. That's the real deal, my friend.
Q: How do I get to Playa de Maro?
A: No worries! You've got a couple of options: hop on a bus from Malaga or take the wheel and drive there. It's a breeze to reach from major cities in the area.
Q: Is Playa de Maro crowded?
A: Playa de Maro is your quieter, less touristy oasis in the region. For a slice of serenity, plan your visit in the morning.
Q: Are there facilities on the beach?
A: Yep, they've got you covered with basics like restrooms, showers, and a beach bar to quench your thirst.
Q: Can I camp at Playa de Maro?
A: Now, if you're dreaming of a beachside campout, sorry to burst your bubble. Camping right on the beach isn't in the cards, but you can find nearby campsites and accommodations in Maro.
Q: Is the water safe for swimming?
A: Crystal clear and calm – it's an open invitation to swim. But you know the drill; keep an eye on local conditions, just to be safe.
Q: What's the best time to visit Playa de Maro?
A: Spring and summer, my friend! That's when the weather's all warm and inviting. So, get ready for some beachy fun!
Conclusion
Playa de Maro is a slice of coastal paradise that will give you memories to last a lifetime. Whether you're in for some sun-soaked relaxation, outdoor adventures, or a taste of Spanish culture, this hidden gem on the Costa del Sol has it all. So, grab your sunscreen, your sense of adventure, and make Playa de Maro your next travel destination. Adiós for now, fellow explorers!