Agia Marina Uncovered: The Jewel of Crete
Introduction:
Greetings and salutations to Agia Marina is a hidden jewel located within the mesmerizing realm of Crete, Greece. It is a place filled with unspoiled coastlines, a rich historical tapestry, and an inviting ambiance, beckoning travelers to go on an exploratory journey. In this blog post, we shall go on an expedition through this wonderful destination, spanning everything from routes leading to Agia Marina, the best time to visit, nearby attractions, and FAQs. So, do not forget to secure your sunhat, for we are about to commence this journey in unison!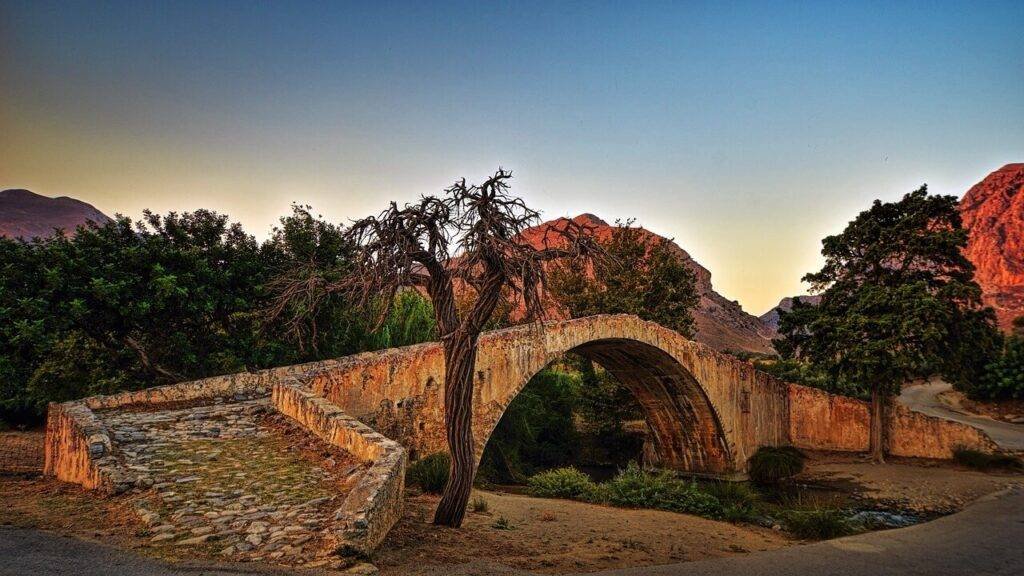 Getting to Agia Marina:
By Air:
– The most convenient mode of transport to reach Agia Marina is by availing a flight to Chania International Airport, a mere 30 minutes away. Subsequently, transportation to Agia Marina can be facilitated via a hired taxi or by utilizing the local bus service.
By Sea:
– For those who prefer a leisurely visit, going on a ferry voyage from Athens to Chania, followed by a brief transfer to Agia Marina, is a good option.
Local Transportation:
– Upon arrival in Agia Marina, navigation through this locale is hassle-free. You have the option of renting a vehicle, employing local bus services, or going on exploration by foot, for Agia Marina is a petite and amicable township.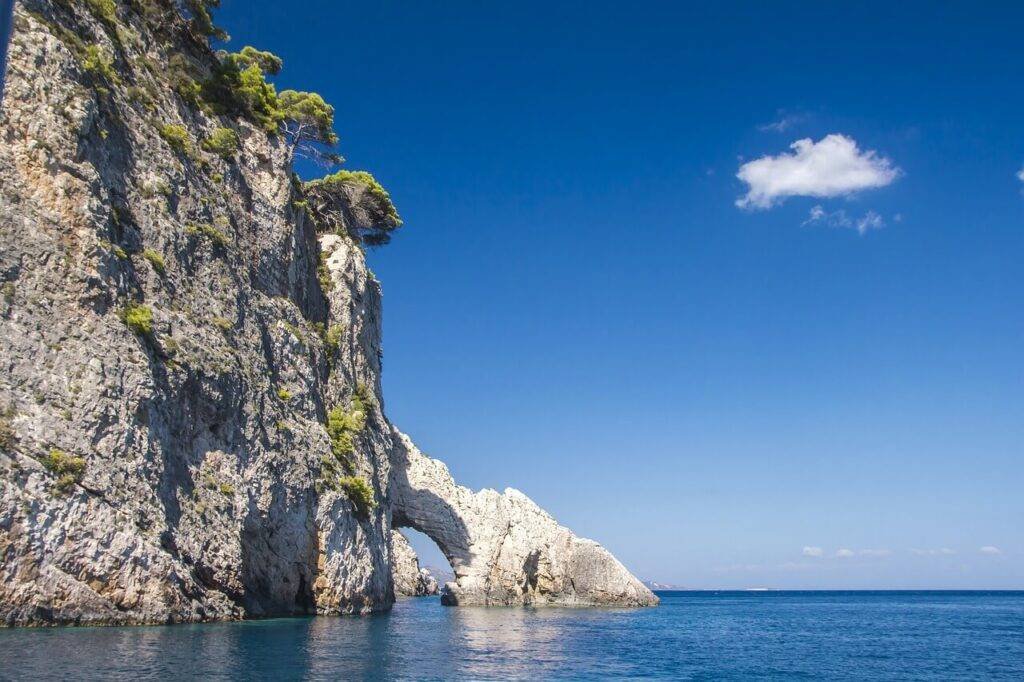 The Allure of Agia Marina:
Beaches:
– Agia Marina has gained renown for its resplendent beaches. Sink your feet into the luxuriant, golden sands and immerse yourself in the crystalline waters of the Mediterranean. Psilki Ammos Beach and Agia Marina Beach are quintessential destinations.
Water Activities:
– Thrill-seekers have a smorgasbord of water activities to indulge in, ranging from jet skiing and windsurfing to snorkeling and paddleboarding. The expanse of the ocean serves as your playground.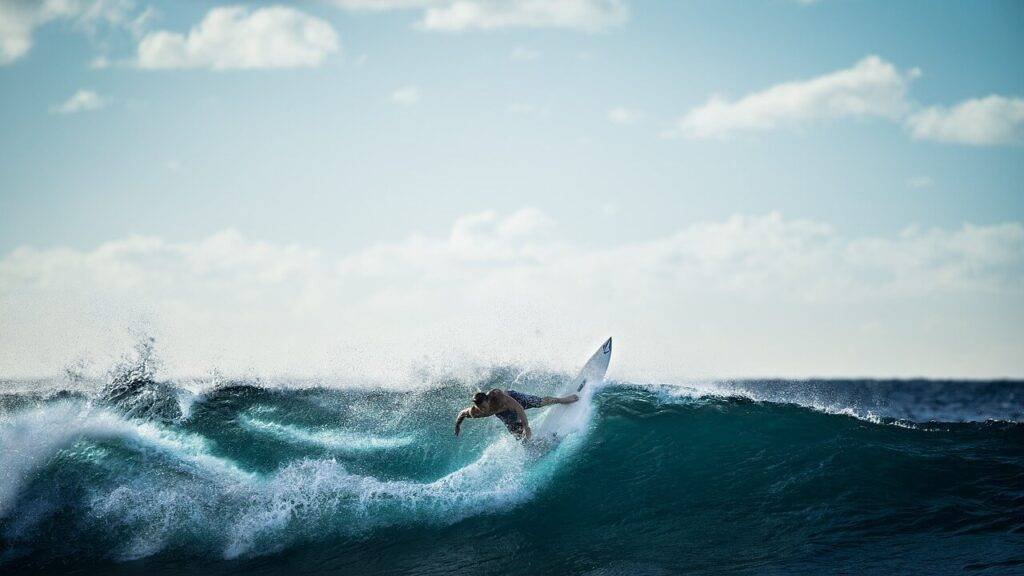 Rich Historical Heritage:
– Agia Marina lays claim to a beguiling historical legacy. One should not squander the opportunity to visit the Agia Marina Monastery, an abode steeped in age-old traditions.
Scenic Grandeur:
– Traverse the village at a leisurely pace, where you shall encounter resplendent gardens, inviting cafes, and architectural manifestations of traditional Greek aesthetics. Do not overlook the captivating spectacle of the sun setting over the azure sea.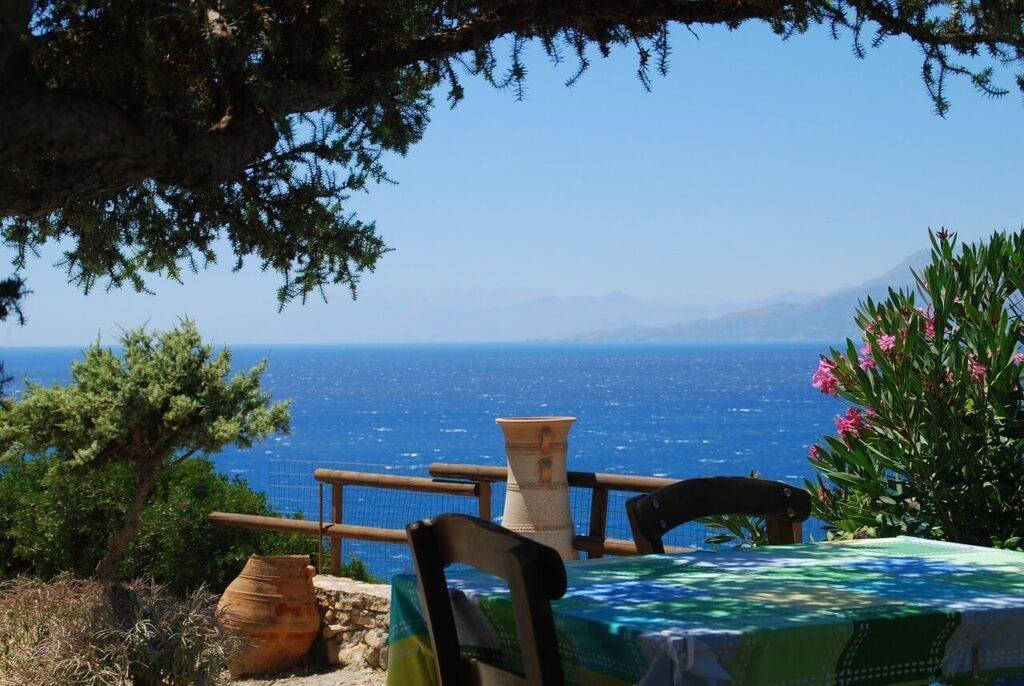 Activities in Agia Marina:
Agia Marina boasts a collection of activities to keep you entertained throughout your journey:
– Beach Bliss: Dedicate your days to basking in the splendor of the Agia Marina Beach, a tranquil haven endowed with golden sands and placid waters.
– Waterborne Adventures: Enthusiasts of adventure can partake in exhilarating water sports such as jet skiing, snorkeling, and paddle-boarding.
– Embracing Nature: The environs are enveloped in natural magnificence, replete with hiking trails and opportunities for ornithological observations and an exploration of the indigenous flora and fauna.
– Cultural and Historical Exploration: Immerse yourself in the rich heritage of Crete through visits to the nearby archaeological sites and museums.
– Lively Nighttime Reverie: Agia Marina blossoms into vivaciousness during the nocturnal hours, with a multitude of bars, clubs, and dining establishments promising unforgettable evenings.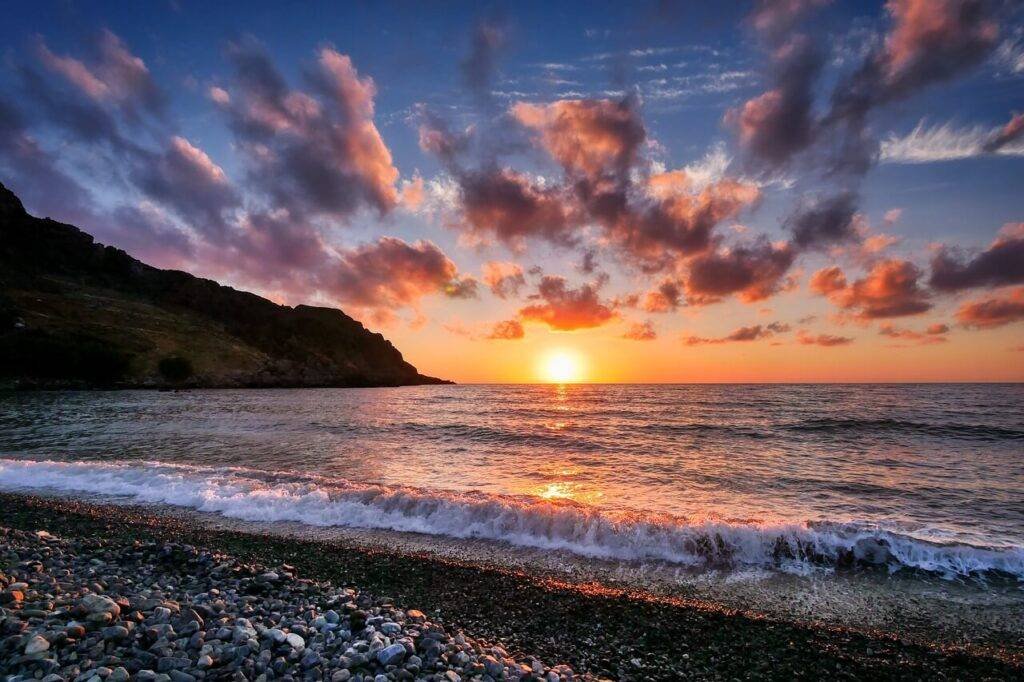 Best Time to Visit:
Seasons in Agia Marina:
– Summer (June to August): An ideal choice for sun worshipers and water enthusiasts.
– Spring (April to May) and Autumn (September to October): Ideal for those who cherish moderate temperatures and fewer throngs.
  – Winter (November to March): A tranquil escape for those who revel in solitude and the invigorating sea breeze.
Festivals and Events:
– For a glimpse of Agia Marina at its liveliest, schedule your visit during the Agia Marina Festival in late July. Savor traditional music, dance, and the delectable tapestry of Greek cuisine.
Nearby Attractions:
Chania:
– Merely a short jaunt away, Chania stands as a picturesque town, boasting a Venetian harbor, an antiquated town center, and a profusion of retail and dining establishments. This constitutes a day-trip that is unquestionably worthwhile.
Agioi Apostoloi:
– This adjacent coastal expanse has attained distinction due to its serene inlets and scenic pedestrian routes. It constitutes an exemplary locale for a serene day amidst the embrace of nature.
Elafonisi Beach:
– Situated at a somewhat greater distance, Elafonisi Beach is celebrated for its unique pink-hued sands and crystalline waters. It is, in essence, a natural marvel of the highest order.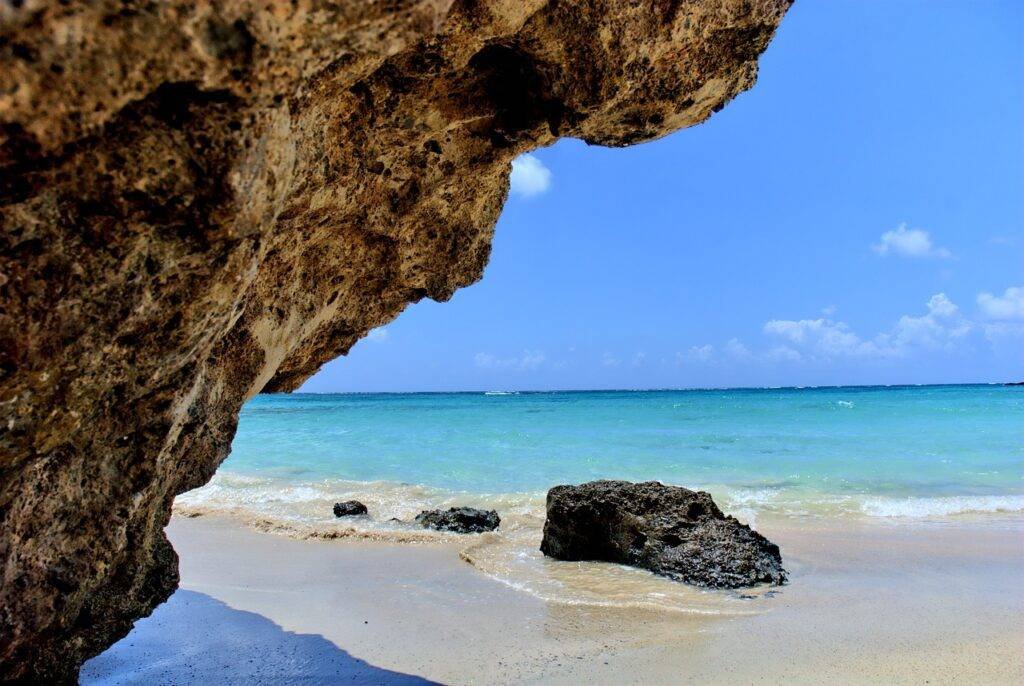 Accommodation in Agia Marina:
Agia Marina provides a wide array of lodgings tailored to accommodate diverse predilections and budgets:
– Sumptuous Resorts: celebrate in a lavish visit within high-end beachfront resorts, each committed to rendering impeccable service and an array of amenities.
– Enchanting Villas: Consider the prospect of renting a villa or apartment, thus enabling an immersion in the local culture and the opportunity to dwell as a Greek denizen throughout your stay.
– Intimate Guesthouses: For those desiring a more personalized and intimate experience, the family-run guesthouses represent an enticing choice. Herein, tourists receive individualized attention and recommendations.
– Economical Alternatives: Agia Marina also caters to the budget-conscious traveler, with offerings encompassing comfortable hotels and hostels.
Dining Delights in Agia Marina: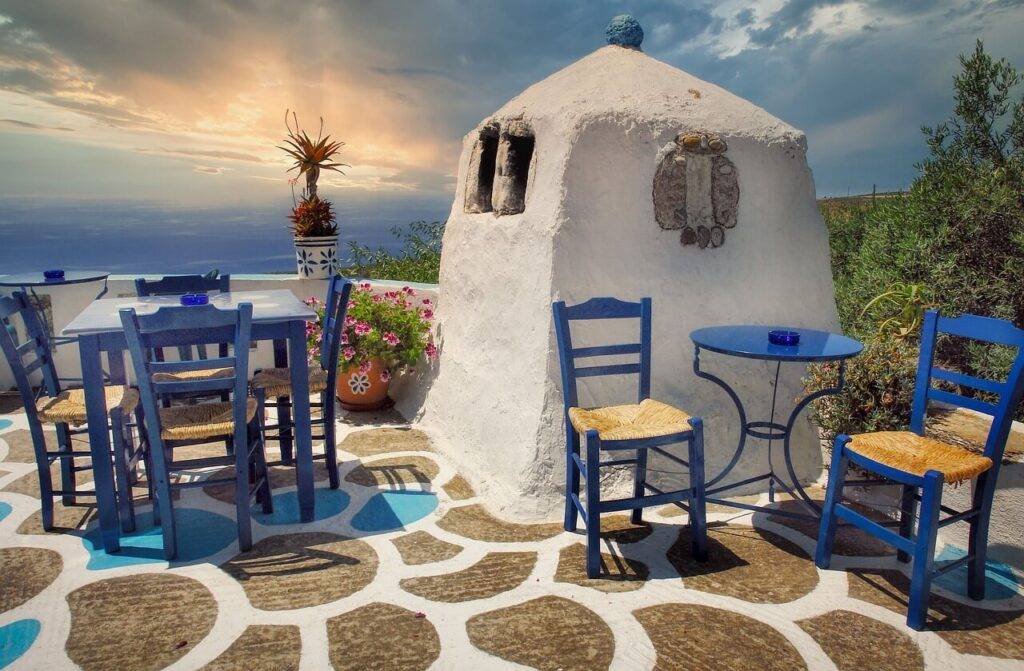 The culinary stage in Agia Marina is unequivocally dominated by Greek gastronomy. Savor traditional dishes, crafted from the freshest locally sourced ingredients:
– Tavernas and Seafood Restaurants: Partake in delectable seafood creations, featuring the freshest catches of the day and a selection of flavorful mezedes (small plates).
– Gyros and Souvlaki: Do not miss the opportunity to sample street food classics, such as gyros and souvlaki, at local food stalls or unassuming eateries.
– Cafés and Bakeries: Relish Greek coffee and freshly baked pastries in cozy cafes, contributing to an overall gastronomic reverie.
– Fine Dining: For those seeking an exceptional evening, consider the upscale dining establishments that proffer gourmet Greek cuisine.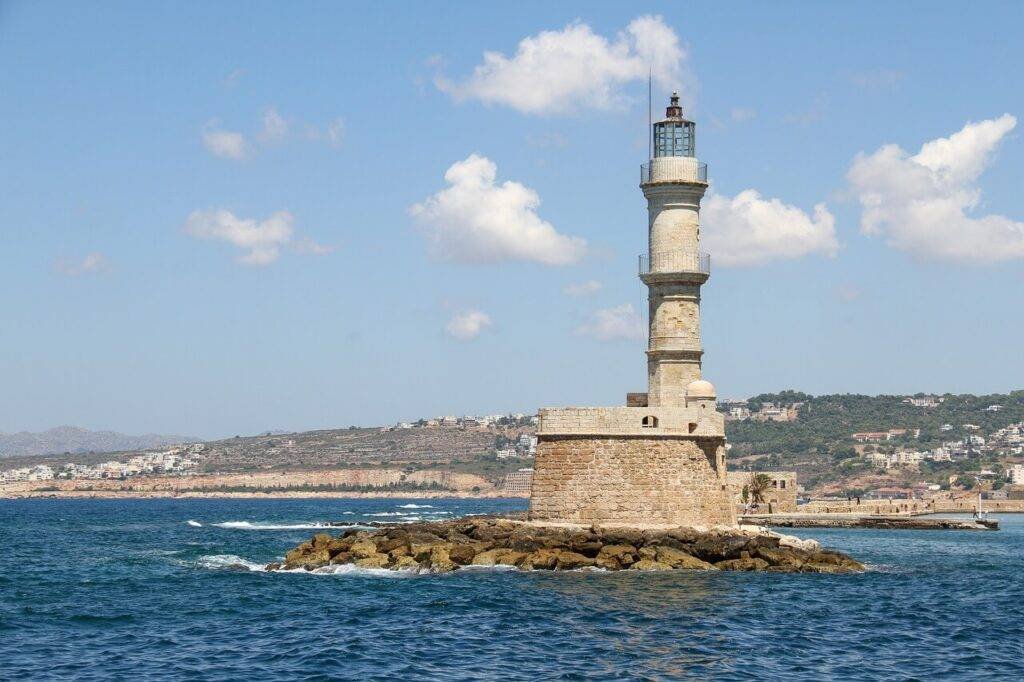 Tips for a Memorable Agia Marina Experience:
– Best Time to Visit: The most advantageous period to explore Agia Marina corresponds to the spring and summer months, when the
climate is temperate and clement.
– Local Etiquette: Embrace the customs of the region, which entail extending greetings with a convivial "Kalimera" (good morning) and sampling the traditional Cretan gastronomic delights.
– Currency: The official currency within the territory is the Euro; thus, it is prudent to retain a sum for smaller transactions and for contingencies where credit card payments may not be accepted.
– Transportation: Agia Marina is well-endowed with connectivity, comprising public buses, taxi services, and car rental options, facilitating the ease of travel.
– Language: While Greek retains its status as the official language, it is noteworthy that a substantial proportion of the local populace possesses proficiency in English. Consequently, communication with the residents is generally unproblematic for visitors.
Frequently Asked Questions:
Q: Currency and Payments:
A: The official currency within Greece is the Euro (€). While the ubiquity of credit card acceptance is notable, it is advisable to maintain a measure of cash for minor transactions and in anticipation of select locales where card payment facilities may not be available.
Q: Language:
A: Greek holds sway as the official linguistic medium, although an alert traveler will readily ascertain that a sizeable segment of Agia Marina's inhabitants are good in English, especially within the area of catering to tourists.
Q: Safety:
A: Agia Marina stands forth as a secure destination. The observance of common-sense protocols and the vigilant monitoring of one's surroundings remain imperatives. Instances of petty larceny are infrequent, albeit it is judicious to exercise prudence with regard to personal belongings.
Q: Cuisine:
A: The culinary panorama in Greece is distinguished by its superlative quality. Endeavor to relish indigenous specialties, such as moussaka, souvlaki, and the succulent treasures from the sea. The conclusion of your repast can be punctuated by a sampling of the delectable baklava.
Q: Local Etiquette:
A: The Greek denizens have accrued acclaim for their warmth and hospitability. Therefore, in harmony with local customs, it is deemed appropriate to greet individuals with an amiable "Kalimera" (Good morning) or "Kalispera" (Good evening). Moreover, while gratuities are certainly appreciated, they are not a mandatory obligation.
Conclusion:
Agia Marina, with its captivating beaches, storied history, and endearing hospitality, constitutes a destination that gives enduring memories. Whether your predilection inclines toward repose, aquatic escapades, or an immersion in Greek culture, this corner of Crete promises a fusion of experiences for all. As such, commence the preparations for your journey, secure your reservations, and prepare for an enchanting visit to Agia Marina—a locale where calmness marge with the azure expanse of the sea.