Klima Beach: Discover the Hidden Paradise
Introduction:
Imagine standing on a beautiful beach with crystal-clear waves, golden sand under your feet, and palm leaves rustling in the breeze. Sounds dreamy, right? Well, it's real, and it's called Klima Beach. In this travel guide, we'll explore this tropical paradise, sharing tips and personal stories to make your trip unforgettable.
How to Get to Klima Beach:
Getting to Klima Beach is easier than you'd think. You start with a flight to Milos Island National Airport, with connections to Athens and other Greek cities. From there, you can grab a taxi or rent a car for a 20-minute ride along scenic coastal roads.
The Magic of Klima Beach:
Klima Beach is like paradise on Earth. The golden sands stretch for miles, and the clear turquoise waters let you see your toes wiggling beneath the surface. It's perfect for relaxing, water activities, or just soaking up the sun.
One cool thing about Klima Beach is its colorful fishing huts. They used to be homes for fishermen but now they're famous for their colorful doors. You can take awesome photos and chat with friendly locals who still use some of them.
Nearby Attractions:
Klima Beach is fantastic, but there are some other cool places nearby:
Sarakiniko Beach:
Sarakiniko is not far and it's famous for its white volcanic rock formations and clear water. It's like being on the moon!
Plaka:
Plaka is a cute village with amazing sea views. You can explore its narrow streets, have coffee in charming cafes, and learn about its history.
Catacombs of Milos:
If you like history, you have to visit these ancient burial places from the 1st century. They're like a trip back in time.
Where to Stay:
Klima Beach doesn't have a lot of places to stay, but nearby towns like Plaka, Adamas, and Pollonia have a range of hotels, apartments, and villas for different budgets. You can even stay in one of those cozy syrmata huts right on Klima Beach.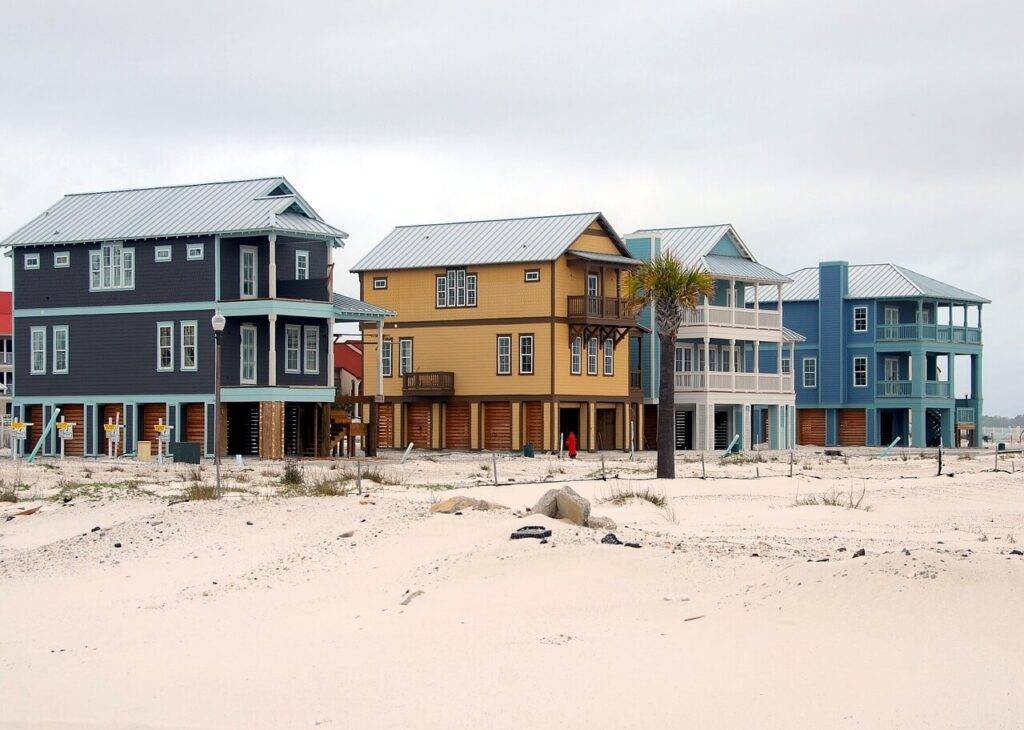 Accommodation
There are various accommodation options available for you to enhance the experience at Klima Beach. Starting from cozy beachfront cottages to luxurious resorts. These choices offer you every budget and preference, ensuring a comfortable stay.
Activities at Klima Beach: Beyond Sun and Sand
Klima Beach is not just about sunbathing and sandcastles. There's more to do:
Swimming and: The crystal-clear water is perfect for swimming and snorkeling. You might spot colorful fish and cool rock formations underwater.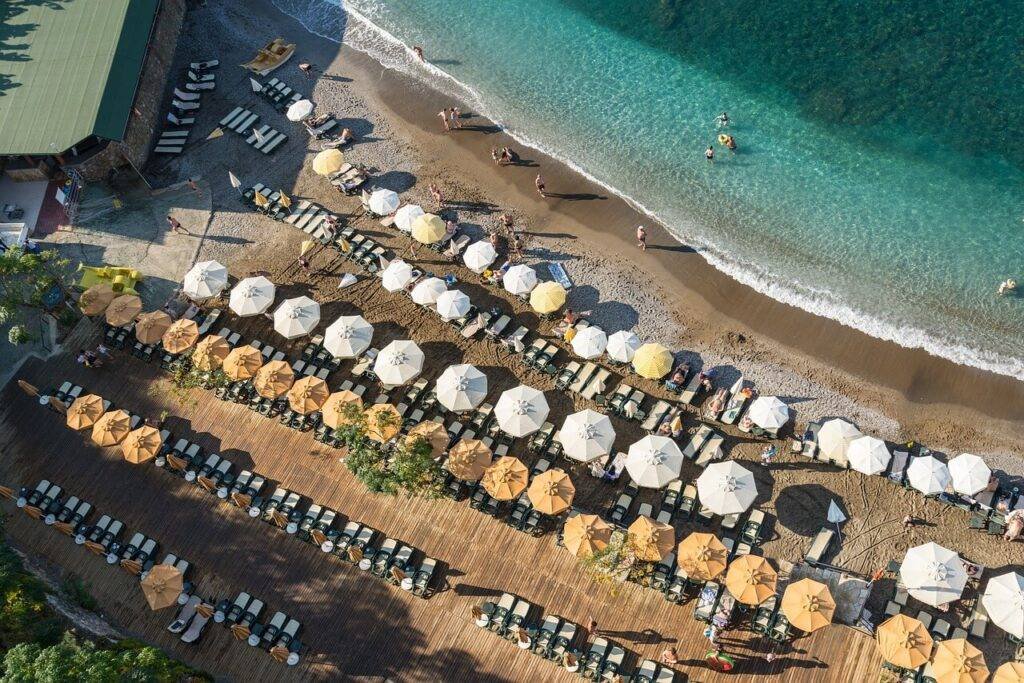 Beachcombing: Take a walk on the beach and find seashells and pebbles. It's like a natural treasure hunt.
Sunbathing: Find a comfy spot on the sand, put on sunscreen, and relax. The sun is your personal spotlight at Klima Beach.
Beach Volleyball: Play a game and make new friends. You might even find someone with an extra volleyball.
Photography: Take pictures of the colorful huts, the endless sea, and everything else. Don't forget to snap a selfie or two.
Picnicking: Since there are no restaurants on the beach, bring your own picnic. Enjoy your food with a view.
Beach Reading: If you love books, bring one and read while listening to the waves.
Explore Fishing Huts: Don't just take photos of the huts; go inside and chat with local fishermen. You might hear interesting stories.
Sunrise or Sunset Watching: Watching the sunrise or sunset at Klima Beach is magical. Make sure your camera is ready.
Stargazing: When it gets dark, look up at the stars. It's like a sky full of diamonds.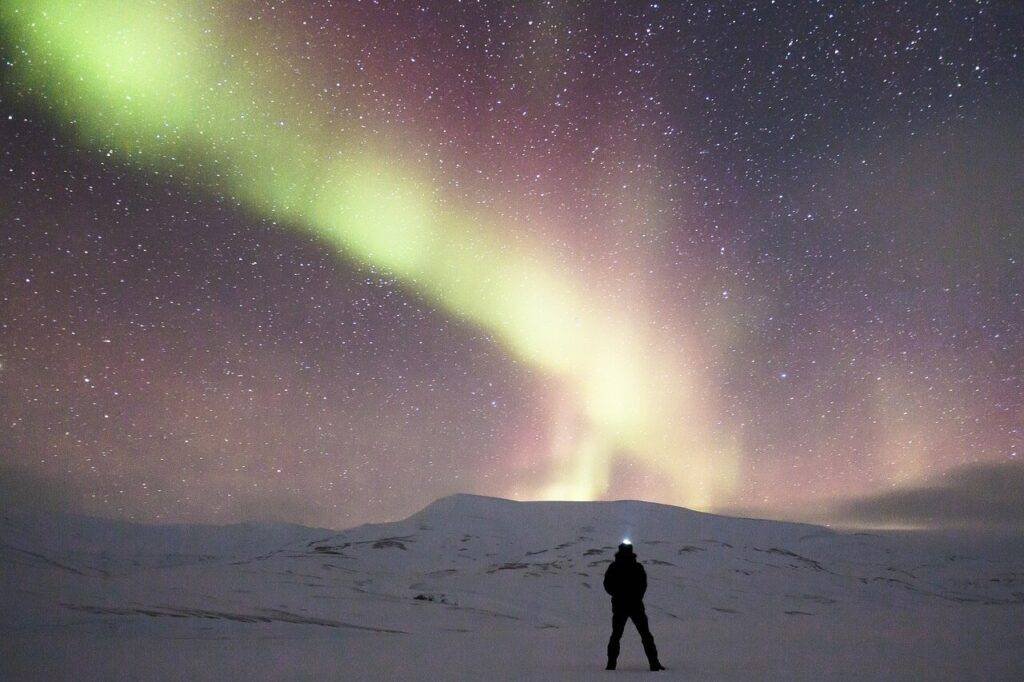 Eating Around Klima Beach: Greek Food Galore
Here's a guide to enjoying Greek food near Klima Beach:
Plaka's Traditional Tavernas: In Plaka, you can find traditional Greek dishes like moussaka, souvlaki, and fresh seafood. Don't forget to try the Greek salad with tomatoes and feta cheese.
Pollonia's Cozy Cafes: Pollonia has lots of friendly cafes with a view of the sea. You can have Greek coffee or a frappe and enjoy pastries and desserts.
Adamantas' Seafood: If you love seafood, go to Adamantas for grilled octopus, freshly caught fish, and more.
Local Bakeries: Check out local bakeries for tasty pastries, especially the bougatsa filled with sweet cream or custard.
Gyros and Souvlaki: Look for places selling gyros and souvlaki for a quick and delicious meal.
Traditional Ouzeries: If you like ouzo, try an ouzerie for small dishes and meze. You can have olives, cheese, and grilled vegetables for sharing.
Homemade Ice Cream: Cool down with homemade ice cream with Greek flavors like fig, honey, or baklava.
Wine Tasting: Visit local wineries and try the wines of Milos, from white to red.
Beachside Picnics: Pack a picnic and have dinner on Klima Beach. Bread, cheese, olives, and snacks make for a great sunset meal.
Local Markets and Festivals: Keep an eye out for local markets and festivals. You can taste homemade Greek dishes like moussaka, spanakopita, or loukoumades (Greek doughnuts). Ask locals for info or check event announcements to know when these happen.
Best Time to Visit:
The best time to go to Klima Beach is from May to September. The weather is nice, and the sea is perfect for swimming. In the spring and fall, it's quieter, and summer is more lively with more visitors.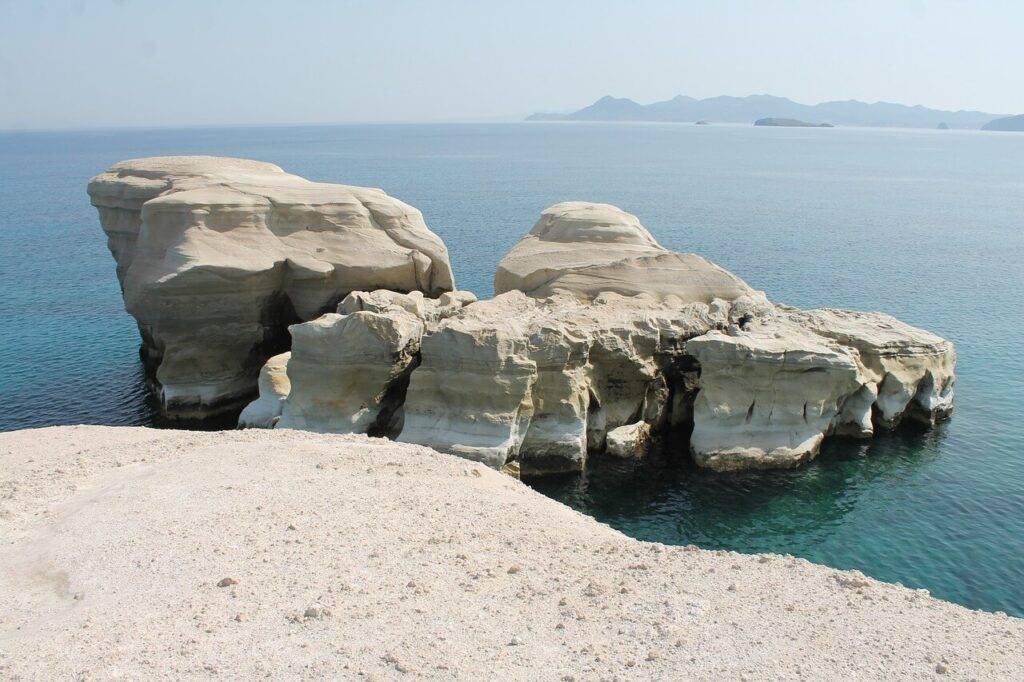 FAQs:
Q: Is Klima Beach crowded?
A: Not really. It's not as busy as some other Greek beaches, so it's good for a peaceful getaway.
Q: Are there places to eat at Klima Beach?
A: Not directly on the beach, but you can find restaurants and cafes in Plaka and nearby towns.
Q: Is it safe to swim at Klima Beach?
A: Totally safe. The calm and clear water is great for swimmers of all levels.
Q: Are there facilities for water sports rentals at Klima Beach?
A: Indeed, Klima Beach extends an array of water sports equipment rentals, ensuring that visitors can partake in their favored aquatic pastimes with ease.
Q: Can I camp at Klima Beach?
A: Regrettably, camping finds no refuge upon Klima Beach's pristine shores, as it is a sanctuary devoted to preserving its innate beauty. Nonetheless, nearby campsites beckon, affording outdoor enthusiasts the opportunity to bask in nature's grandeur.
Q: Are there Guided Hiking tours available for exploring the Coastal Trails?
A: Certainly, Klima Beach proffers guided hiking escapades, facilitating the discovery of scenic trails under the expert tutelage of knowledgeable guides.
Conclusion:
Klima Beach is a place that'll leave a mark on your heart. The beautiful nature, friendly locals, and those colorful fishing huts make it a unique destination. Whether you're into relaxation or adventure, Klima Beach has it all. Pack your bags and get ready for an amazing trip to this hidden Greek paradise. You're going to fall in love with Klima Beach!