The Sun-Kissed Charms: Exploring the 7 Best Beaches in Aegina
Hello there! Welcome to Aegina, an ideal little island filled with stunning beaches and sunny vibes! Are you seeking respite from mainland life, beach therapy and sunrays? Aegina awaits for you! Let's go on an exploration journey together of Aegina's most breathtaking shorelines! Hold onto your sunhats as we guide you along this magical sand journey towards some of Aegina's best shorelines!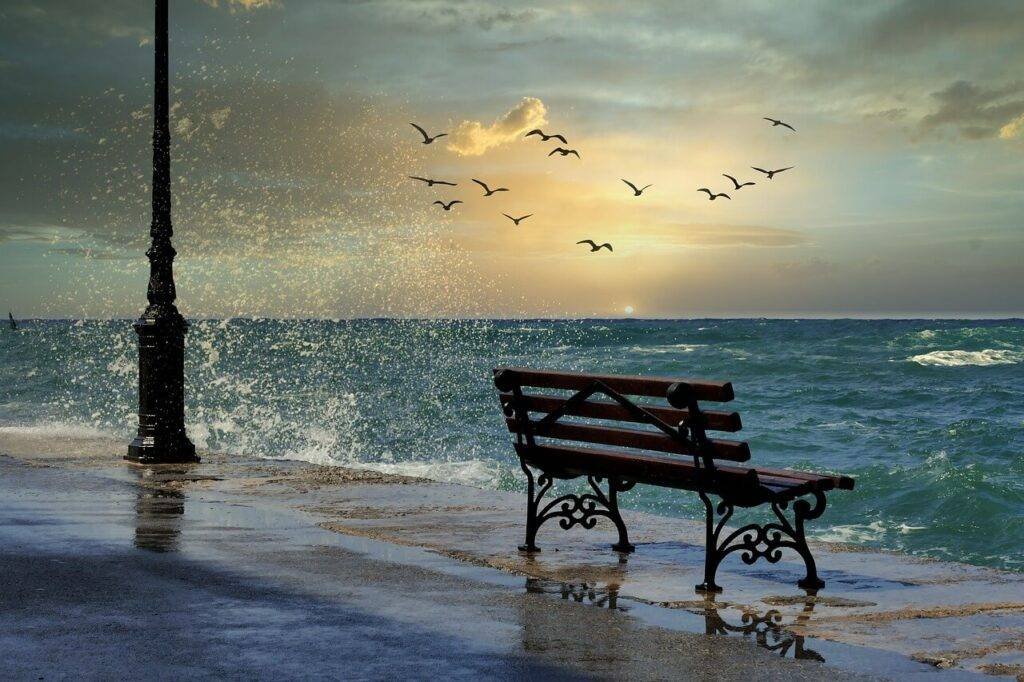 1. Agia Marina Beach – Where Sun and Fun Unite
Agia Marina Beach kickstarts our beach hopping expedition! This lively haven offers crystal-clear water that call like sirens, soft golden sand for your footprints and sunbeds that promise ultimate relaxation (but don't forget sunscreen – nobody likes an overexposed traveller!).
Now listen closely, because I'll reveal an incredible little secret: Agia Marina Beach is more than just a great spot for perfecting your sun-kissed tan, It is also a prime location for watching people! Grab yourself a frappe, sit yourself down at an inviting beachside taverna, and watch as Agia Marina comes alive with people. Trust me; it's like witnessing real-life Greek drama play out before your very eyes!
How to reach:
To get to Agia Marina Beach, you'll first need to make your way to Aegina Town, the island's main port. From there, you have a few options:
By Bus: Look for the blue buses that run regularly from Aegina Town to Agia Marina. Hop on, and in about 20 minutes, you'll be on the sandy shores of the beach.
By Taxi: If you prefer a quicker ride, you can grab a taxi from Aegina Town straight to Agia Marina Beach. It will take around 15 minutes to reach your sun-soaked destination.
2. Marathonas Beach – A Runner's Paradise
Marathonas Beach – not an ordinary marathon route but the ideal spot for beach bliss! It is Ideal for families, couples and solo travelers alike. The shallow waters make Marathonas an excellent playground for children (or those of us who've forgotten how to swim gracefully!). The shallow depths also offer protection from winds.
Pro-tip: If you're feeling adventurous, try building a sandcastle that could rival the Parthenon! Well, maybe not quite, but it's the effort that counts, right?
How to reach:
Marathonas Beach is located just a short distance south of Aegina Town. Here's how you can reach it:
By Foot: If you're staying in Aegina Town, consider taking a leisurely stroll along the coastal road towards Marathonas. It's a scenic walk that takes about 30-40 minutes, depending on your pace.
By Taxi or Scooter: You can also opt for a quick taxi ride or rent a scooter from Aegina Town. The journey will only take about 10 minutes, and you'll be ready to frolic in the gentle waves.
3. Perdika Beach – Secluded and Sensational
Welcome peace seekers and solitude enthusiasts! Perdika Beach offers you an oasis of serenity amidst the Aegean waves. Although this gem might take a little effort to locate, sometimes finding great things is worth the challenge!
Riddle me this: What would a beach be without an incredible snorkeling adventure? Perdika Beach offers just such an adventure – dive deep into its underwater world and uncover marine treasures as though you were searching for Poseidon's lost trident!
How to reach:
Perdika Beach is a hidden treasure located on the southeastern coast of the island. To reach this secluded haven, follow these directions:
By Bus: Catch one of the buses heading towards Perdika from Aegina Town. The ride will take approximately 30 minutes. Once you arrive in Perdika village, it's a short 10-minute walk to the beach.
By Car or Scooter: If you prefer more freedom in your exploration, rent a car or scooter from Aegina Town and follow the signs to Perdika. The journey should take around 20 minutes.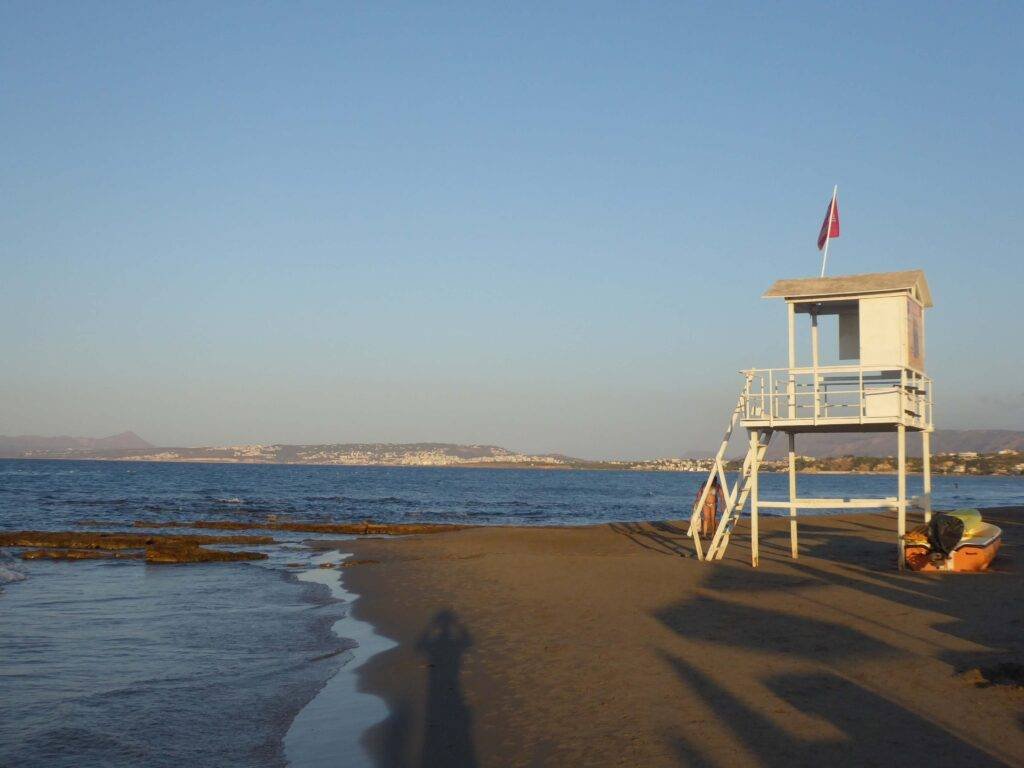 4. Aeginitissa Beach – A Nature Lover's Dream
Are you ready for an offbeat adventure? Aeginitissa Beach will captivate with its rugged charm. Perfect for nature enthusiasts seeking adventure while sunbathing, this charming beach can only be described as remarkable.
As you stroll along the shoreline, keep an eye out for playful dolphins frolicking along the waves. Keep your camera handy because if you blink too quickly you might miss these incredible sea creatures in action!
How to reach:
This rugged and enchanting beach can be found on the southwestern side of Aegina. Here's how to immerse yourself in its natural wonders:
By Taxi or Car: Head towards the picturesque village of Pachia Rachi. From there, continue on the dirt road leading to Aeginitissa Beach. It's a bit of an adventure, but the stunning scenery makes it all worthwhile. The journey will take approximately 30 minutes from Aegina Town.
5. Klima Beach – Where History Meets the Sea
Klima Beach is an idyllic destination for history enthusiasts! As you relax on its sandy shores, ancient ruins will appear from nowhere like precious finds hidden by Poseidon himself! Beach volleyball enthusiasts should definitely stop by Klima Beach – there's so much history there!
Are you feeling adventurous? Put on your Indiana Jones hat (metaphorically!) and explore the Temple of Aphaia nearby – it will transport you back in time – making for an incredible souvenir!
How to reach:
Klima Beach is nestled on the eastern coast of Aegina, near the famous Temple of Aphaia. To reach this Beach haven, follow these directions:
By Bus: Catch a bus from Aegina Town to the Temple of Aphaia. The journey takes around 25 minutes. From there, follow the signs to Klima Beach, a short walk away.
By Car or Scooter: Rent a vehicle in Aegina Town and drive to the Temple of Aphaia. From there, it's an easy walk to Klima Beach.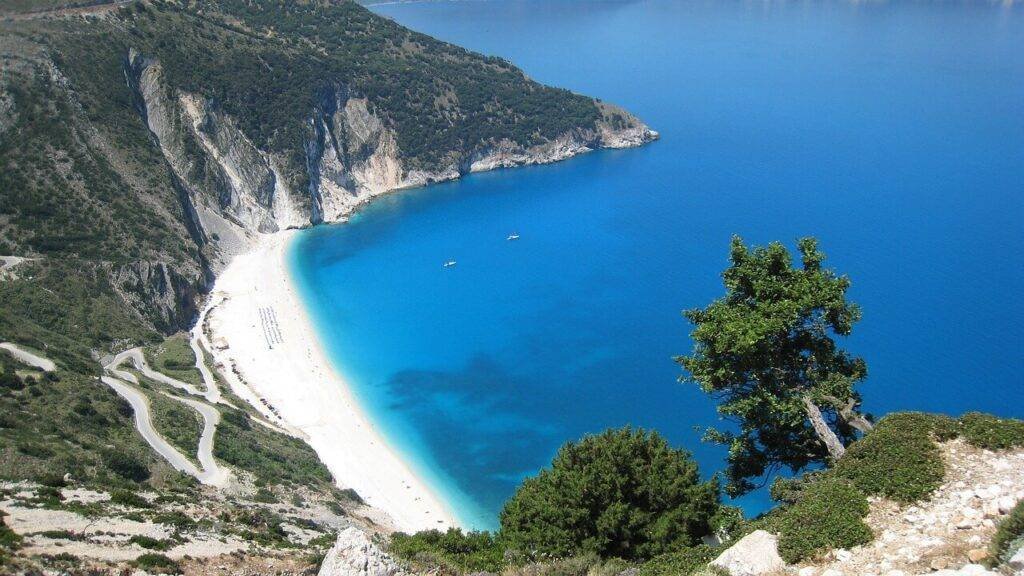 6. Moni Island Beach – A Pirate's Paradise
Moni Island Beach is the place to channel your inner pirate! Hop aboard one of the boats (or commandeer one if necessary) and set sail towards this beachy gem – you'll discover unspoiled nature, dense forests and shorelines that feel like your personal piece of paradise here!
Caution: Keep an eye out for any hidden chests; who knows when you might discover long-lost pirate treasure!
How to reach:
Moni Island Beach is a bit more adventurous to reach. But this effort is undoubtedly worth it. Follow these steps to reach Moni Island Beach:
By Boat: Hire a boat from Perdika village or Aegina Town to take you to Moni Island. It's a short and exciting boat ride, and you'll feel like a true seafaring explorer.
7. Sarpa Beach – Where "Shell-abrating" is a Must
Sarpa Beach is an idyllic cove filled with seashells in various shapes and sizes; an amazing natural mosaic.
Get on your detective hats (no pirate references here!) and try to spot as many different shell varieties as you can! Think of this hunt like a treasure hunt; only this time, instead of doubloons you're searching for Mother Nature's masterpieces!
How to reach:
Sarpa Beach is located on the northwestern side of Aegina, near the village of Agii. To reach this beachy paradise:
By Bus: Take a bus from Aegina to Agii. The ride will take approximately 25 minutes. From the village, you can walk or take a short taxi ride to Sarpa Beach.
By Car or Scooter: Rent a vehicle from Aegina Town and drive to the village of Agii. From there, follow the signs to Sarpa Beach for a "shell-abrasion" like no other.
In Conclusion:
Aegina is a sun-soaked paradise where beaches are the true stars of the show. Whether you're a family vacationer, a romantic wanderer, or a solo explorer, this island offers a beach to match your every mood.
So pack your swimsuits, leave your worries behind, and embark on a beachy adventure that'll make your friends green with envy (or should I say blue with envy, considering the Aegean Sea?).
Just remember, as you frolic in the waves and soak up the sun, to relish every moment and "sea" the world in all its splendor.
Happy beach-hopping, my fellow beach bums!