How to Plan a Trip to Greece – A Trip Planning Guide for Greece
Introduction:
Greece is a bucket-list destination for many travelers. It is known for its stunning islands, ancient history, and delicious cuisine. However, planning a visit can be intimidating when there are many destinations, attractions, travel options, and travel experiences to consider. This guide on How to Plan a Trip to Greece offers all this essential information and will ensure a rewarding travel experience in Greece!
Ideal Time of Visit
Greece can be visited annually, depending on your travel preferences and priorities. The peak tourist season runs from June to August with its hot temperatures, crowded beaches, and higher prices; for cooler temperatures with smaller crowds, consider visiting in April-May or September-October shoulder seasons instead; winter can also provide excellent skiing and cultural events as many tourist attractions close down during these months.
How to Reach Greece:
Most travelers arrive in Greece via airplane, with Athens International Airport as their primary entryway. Other major airports include Thessaloniki, Rhodes, and Heraklion being significant hubs. You may take a ferry from neighboring countries directly into Greece from Italy, Turkey, or Croatia; otherwise, within Greece, car, bus, or train transportation can provide easy transportation options depending on your itinerary and budget.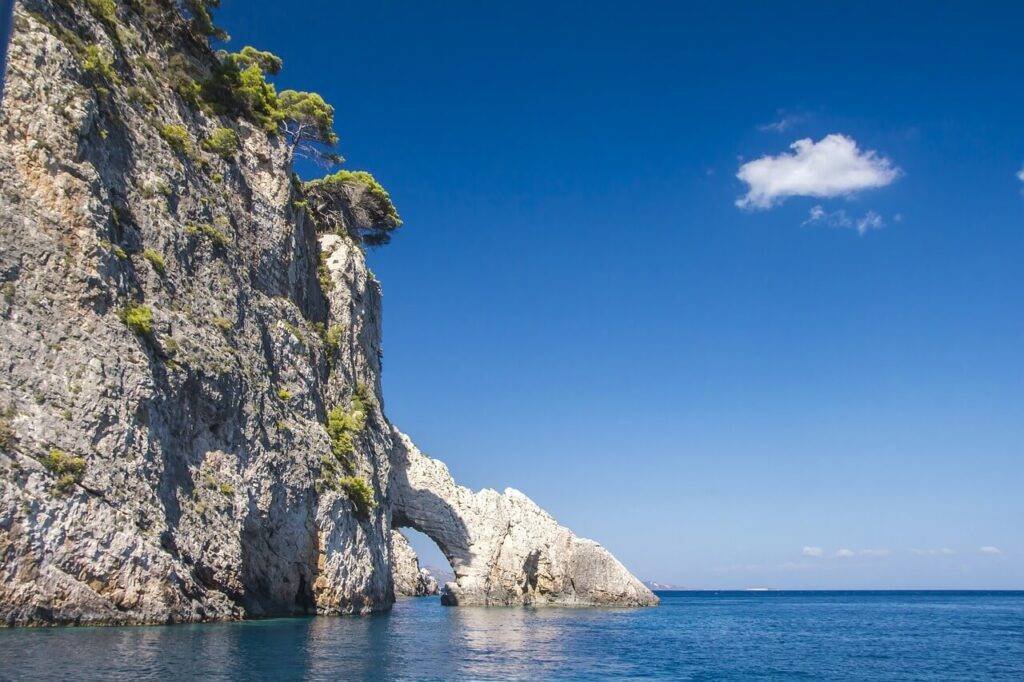 Visa and Entry Requirements:
Residents of European Union countries and some other nations don't require a visa to visit Greece for stays up to 90 days; others may need to obtain a Schengen visa which enables travel within this area; application usually involves filling out an online form, providing supporting documents and paying a fee; you will also require valid travel insurance and sufficient funds for your stay.
Greece offers much to discover, from ancient ruins and idyllic islands to charming villages. While popular destinations may include Athens, Santorini, Mykonos, Crete, and Rhodes, lesser-known ones may also warrant exploring. When planning your itinerary in Greece, keep your interests, budget, and time constraints in mind and be realistic with your plans; research before embarking on your travels!
Accommodation Options in Greece:
Greece provides accommodations to suit every budget and travel style, from hotels and resorts in popular tourist spots like Athens to hostels on islands like Mykonos. Alternatively, for budget travelers, consider guesthouses or renting an apartment – for an authentic experience, book into traditional Greek houses or monastery stays instead.
Food and Drink in Greece:
Greek cuisine is famous for its fresh ingredients, healthy dishes, and Mediterranean influences. Must-try dishes include moussaka, souvlaki, tzatziki, and feta cheese; other must-eats include seafood salads with local wines and platters from restaurants or tavernas selling local specialties – remembering ouzo and coffee too!
Activities and Experiences in Greece:
Greece has something for everyone, whether your passion lies in history, culture, nature, or adventure. Some of its top attractions include Acropolis, Parthenon, Delphi oracle, and Meteora monasteries; you can also participate in outdoor activities like hiking, cycling, sailing, and scuba diving!
Here are a few activities and experiences you should include on your itinerary:
Explore ancient landmarks and archaeological sites:
Greece is famous for its long and storied history, featuring iconic landmarks like the Acropolis of Athens, Temple of Olympian Zeus, Delphi Archaeological Site, and Ancient Theatre of Epidaurus that offer visitors an intriguing peek into its fascinating past.
Greek cuisine is famed for its fresh ingredients, flavourful herbs and spices, and delicious dishes – such as moussaka, gyros, souvlaki, and Greek salad – that will tantalize your palate! Don't miss out! Indulge now!
Greece boasts some of the world's most breath-taking beaches. Explore Mykonos, Santorini, or Crete for crystal-clear waters and white sandy beaches.
Exploit the vibrant nightlife:
Greece is well-known for its lively nightlife scene. Visit Athens or Mykonos to enjoy world-famous clubs and bars.
Hike and Explore Nature:
Greece boasts stunning natural beauty. Explore Samaria Gorge on Crete, Vikos Gorge in Zagori, or Mount Olympus for breathtaking vistas.
Wine Tour:
Greece is home to some of the oldest vineyards in the world. Take a wine tour around Santorini or Nemea to sample some of Greece's best wines and experience an unforgettable wine journey!
Attend a festival or event:
Greece is well-known for its lively festivals and events, such as the Athens and Epidaurus Festival, the Carnival of Patras, and the Athens Marathon. Take an immersive journey through Greek culture and traditions by attending one of these festivities or events!
Greece is sure to offer something for every interest imaginable, so plan and book activities well in advance for maximum enjoyment on your visit.
Tips for Planning a Greece Trip
Choose the right time to visit Greece
Book your accommodation in advance
Plan your itinerary and prioritize your must-see sights
Consider purchasing a multi-day island-hopping ferry pass
Be mindful of transportation options and schedules
Pack accordingly for the weather and activities planned
Learn basic Greek phrases for communication
Be respectful of local customs and traditions
Be prepared for higher prices during peak tourist season
Bring cash for small purchases and tipping
Purchase travel insurance to protect your trip
Keep important documents and copies safe
Stay hydrated and use sunscreen during the summer months
Bring comfortable shoes for walking and hiking
Research local events and festivals for unique experiences
Don't hesitate to ask locals for recommendations and tips
Take advantage of free walking tours in major cities
Consider hiring a local guide for more personalized experiences
Be mindful of safety precautions and avoid risky behavior
Take breaks and rest when needed to prevent burnout
Frequently Asked Questions:
Q: What is the ideal time and place for me to visit Greece?
A: For optimal travel to Greece, April to June and September to November offer mild temperatures with smaller crowds; July and August are peak tourist seasons when heat and humidity become an issue.
Q: What currency is used in Greece? Greece uses the Euro (EUR).
A: Do I Need a Visa to Travel to Greece? Citizens of the European Union, US, CA, AUS, or NZ do not require a visa to visit Greece for up to 90 days at any one time; other nationalities should check before booking their trip.
Q: How can I best navigate Greece?
A: For optimal travel around Greece, rental cars, public transportation, and taxi services are your best bets; island-hopping ferry rides may also provide convenient transport between islands.
Q: Are You Traveling To Greece Safely?
A: Greece is generally safe for travel; however, as with any destination, it's wise to take precautions to safeguard your safety. Be mindful of where your belongings are kept when walking around at nighttime; also, be wary of poorly lit areas where possible and remain alert of your surroundings.
Conclusion
Greece is an iconic travel destination, boasting something for every traveler. It is no wonder why many choose Greece as their bucket list destination because of its rich history, stunning natural beauty, delicious food, and warm hospitality. Following this guide on How to plan a trip to Greece steps to planning an itinerary tailored to suit your interests and budget – giving you the best chance at experiencing all this stunning nation has to offer! So, pack up and get ready to share its wonders!
Please visit our other blog on How to plan a trip to Ireland- Discover the Magic of Ireland
You can also visit PLANNING A TRIP TO GREECE
Thank you for reading our blog on How to Plan a Trip to Greece till the end