Agiofili-BeachExploring the Hidden Gem of Lefkada: Agiofili Beach
Introduction:
Hello, fellow travel enthusiasts! Are you ready for an epic summertime journey that's going to take us through Greece to this amazing location? Get set, because Agiofili Beach awaits! Located on Lefkada island, Agiofili is like an exquisite hidden paradise offering blue waters, rugged cliffs and spectacular vistas that's bound to capture your heart. This blog is based on my own personal experience.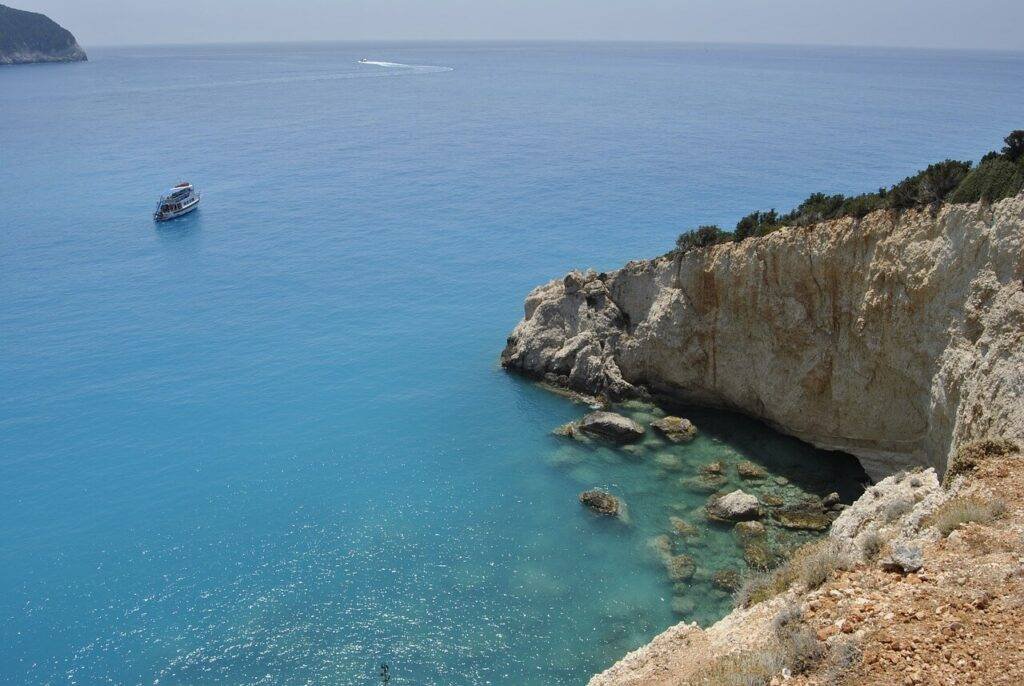 Unveiling Agiofili:
the Beach of Your Dreams Imagine entering into Agiofili's beaches that you could only ever dream about before… it doesn't get better than this! With clear blue waters lapping against pebbly shorelines, Agiofili truly provides the beach of your dreams: calm and beautiful all at the same time.
Journey: How to Reach
Reaching Agiofili Beach will take some adventure, but trust me it is well worth your while! From Vasiliki, take a short boat ride onto the Ionian Sea for amazing views of Agiofili's coastline; don't forget your sense of adventure too! And bring along an open mind as the sights will keep surprising you along your journey.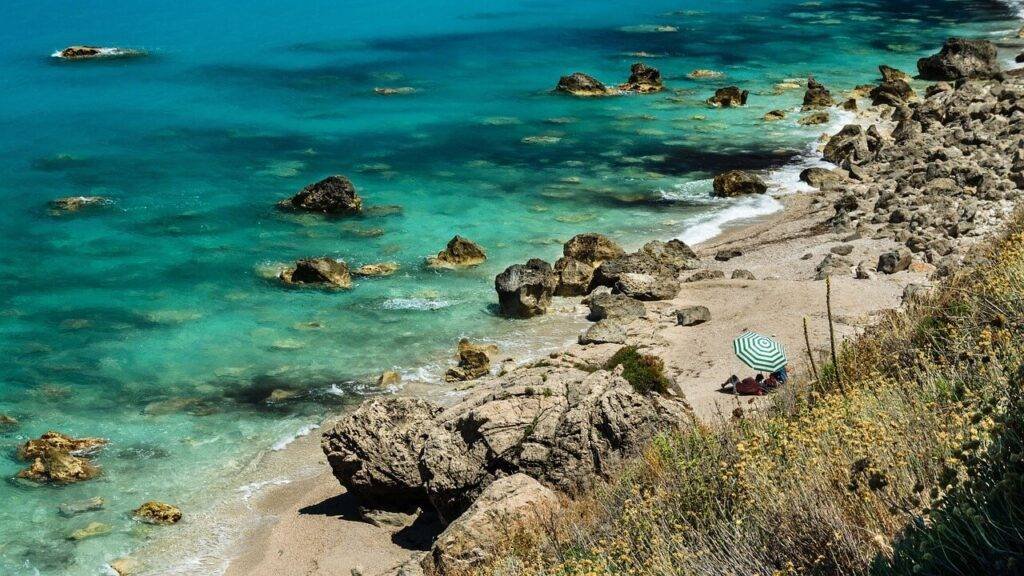 Activities and Nearby Attractions Around Agiofili Beach
1. Subaquatic Marvels: Plunge into the World Below
Agiofili Beach isn't just an optical delight – it's also your gateway to an undersea spectacle. Grab your snorkel gear and gear up for a jaw-dropping rendezvous with the vibrant marine residents who call these waters their home. The crystalline azure sea provides splendid visibility, making every snorkeling expedition a spellbinding affair.
2. Unveiling Secluded Coves: Disclosing Agiofili's Enigmas
Beyond the main beach of Agiofili lies a hidden treasure trove of concealed coves aching to be uncovered. Saunter along the shoreline, and you'll chance upon secret spots where you can have your own slice of paradise. Settle down in a cozy nook, listen to the gentle lull of the waves, and let yourself melt into the tranquility of your surroundings.
3. Seafaring Sojourns: Embark on a Coastal Odyssey
If you're yearning for a novel perspective of Agiofili Beach, hop aboard a seafaring escapade that will escort you along Lefkada's ruggedly beautiful coast. As you navigate the waters, you'll witness dramatic cliffs, charming fishing hamlets, and concealed bays that are privy to the locals. It's a golden opportunity to seize awe-inspiring snapshots and craft indelible reminiscences.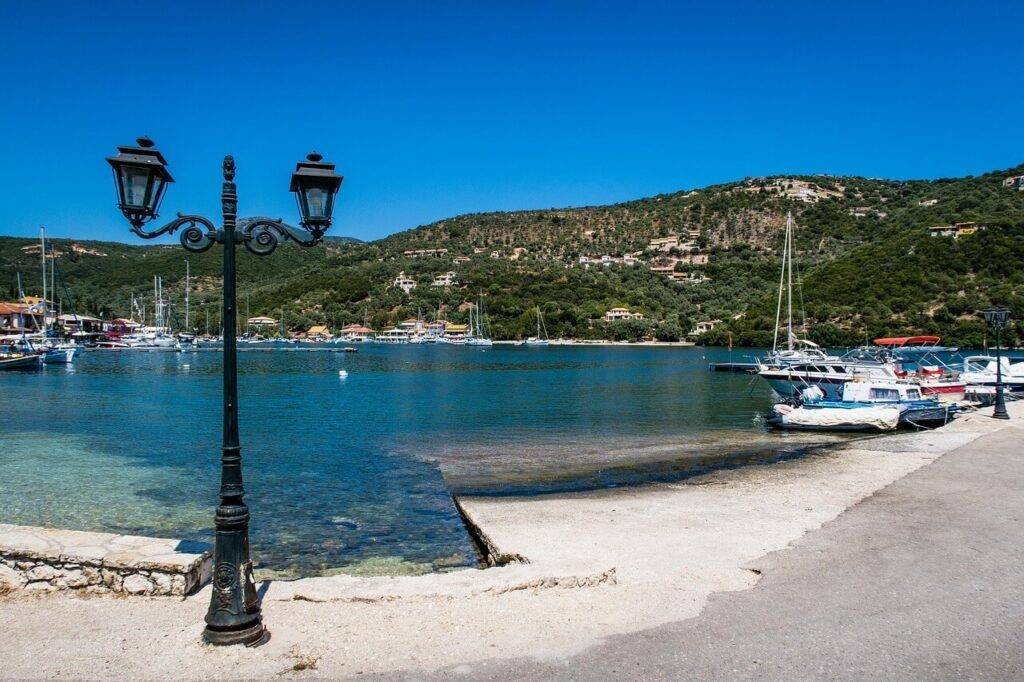 4. Vasiliki Village: The Heartbeat of Greek Heritage
A stone's toss away from Agiofili Beach lies Vasiliki Village, an inviting and dynamic town that warrants your attention. Wander through its narrow lanes and uncover an array of snug cafes, traditional taverns, and native markets. Relish in delectable Greek delicacies, savor freshly netted seafood, and immerse yourself in the geniality of the locals.
5. Vassiliki Windsurfing Hub: For the Bold Adventurers
For those yearning for an ounce of audacity, make your way to Vassiliki Beach, a haven for windsurfing enthusiasts just a hop from Agiofili. Irrespective of whether you're a seasoned windsurfer or a beginner aiming to catch some waves, this beach provides the quintessential conditions for a heart-pounding aquatic escapade.
6. Egremni Beach: Another Jewel in Proximity
While you're navigating the vicinity, contemplate a short jaunt to Egremni Beach by boat. With its stunning turquoise waters and jaw-dropping cliffs, Egremni frequently earns the title of one of Greece's most exquisite beaches. It's a splendid addition to your Agiofili expedition.
7. Savoring Lefkada: Revel in Local Tastes
Your Greek adventure wouldn't be whole without relishing in the local cuisine. Lefkada is famed for its mouthwatering fares, ranging from fresh seafood and hearty stews to irresistible pastries. Don't let the opportunity pass to relish in traditional Greek savories in the charming eateries scattered across the island.
8. Enchantment at Dusk: Unforgettable Evenings
As the day winds down, Agiofili Beach unveils an entirely new charisma. Find a snug spot by the shore and watch as the sun paints the heavens with shades of pink, orange, and gold. The serene ambiance and breathtaking sunset panoramas create a flawless canvas for cherished instants.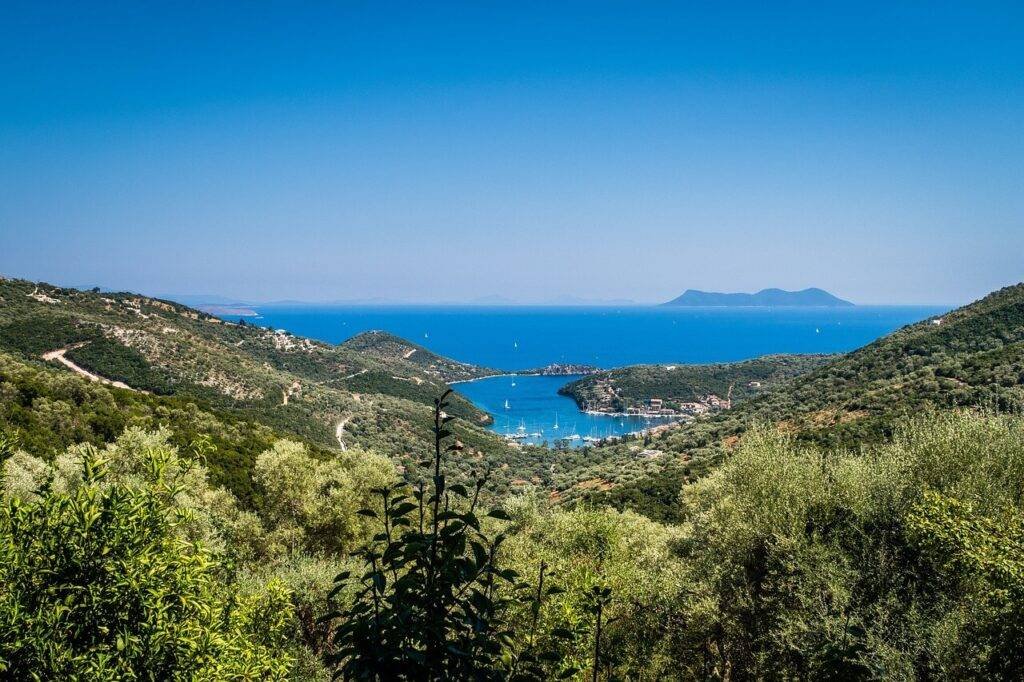 Practical Information: Distances and Travel Times
Agiofili to Vasiliki Village: Agiofili is approximately 2 kilometers from Vasiliki Village.
Agiofili to Egremni Beach: Egremni Beach is reachable by a short boat ride from Agiofili.
Agiofili to Lefkada Town: Lefkada Town is about 38 kilometers north of Agiofili.
Best Time to Visit: Timing is Everything
The allure of Agiofili Beach is timeless, but the best time to visit depends on your preferences. If you're a sunseeker looking to work on your tan, the peak summer months are your golden ticket. However, if you prefer a quieter experience with cooler temperatures, consider visiting in the shoulder seasons of spring or early autumn.
Capturing Memories: Bring Your Camera!
Prepare to become your own travel photographer at Agiofili Beach. The sweeping views, shimmering waters, and dramatic cliffs provide the perfect backdrop for envy-worthy photos that'll make your friends back home green with wanderlust.
FAQs: Your Burning Questions, Answered
Q: What's the best time to visit Agiofili Beach?
A: The summer months of June to September are ideal, offering warm weather and calm seas. Avoiding the peak tourist season in July and August might give you a bit more breathing room on the beach.
Q: Is Agiofili suitable for families?
A: Absolutely! The shallow waters and gentle waves make it a safe haven for families with kids. Just be sure to pack plenty of sunscreen and beach toys to keep the little ones entertained.
Q: Are there facilities available on the beach?
A: While Agiofili is a bit more secluded, you'll find basic amenities like umbrellas and sunbeds available for rent. Remember to bring snacks and water, as there aren't many nearby vendors.
Conclusion: Your Greek Escape Awaits!
As you wrap up your virtual journey through Agiofili Beach, I hope you're feeling inspired to pack your bags and embark on your very own Grecian adventure. This hidden gem promises an escape from the hustle and bustle of everyday life, welcoming you with open arms and pristine pebbles. So, what are you waiting for? Your slice of paradise is calling – let's make some unforgettable memories by the turquoise waters of Agiofili Beach!