Penny-Pincher's Paradise: Things to Do in Poipu
Indtroduction:
Poipu is a wonderful gem of Kauai! It is located on the serene south side of Hawaiian island. Poipu is like a cozy haven for travelers, who is seeking a blend of natural beauty, adventure, and relaxation. Imagine stunning beaches, lush green landscapes, and a ton of fun activities. That's Poipu for you, promising an unforgettable experience, no matter what type of traveler you are.
So, let's dive into this guide which is prepared based on my own experience from a tour. I'll show you around Poipu like your local tourist guide. We will discuss on all the hidden gems, share some insider tips, and give you a taste of the local vibe. Poipu's got something special for everyone, whether you're an adventure enthusiast, a nature lover, or just looking to chill.

Poipu Beach Park: Where Paradise Meets the Pacific
Close your eyes and picture this: You step onto the golden sands of Poipu Beach Park, and you instantly understand why people talk about it as one of Hawaii's finest beaches. The water is crystal-clear, and the waves are gentle. It's like a natural spa. You can swim, snorkel, or simply bask in the sun. And don't forget your snorkeling gear. There's a whole underwater party waiting for you. You'll be swimming alongside vibrant fish and might even make friends with a laid-back sea turtle or two
Discovering Natural Wonders
Poipu is an ideal sanctuary for nature lovers and it is impossible to resist its attraction .
National Tropical Botanical Garden:
Discover an oasis of lush beauty at the National Tropical Botanical Garden, home to an extensive collection of plant species – rare and endangered alike! Take a guided tour for an up-close encounter with this fascinating flora!

Spouting Horn:
Witness the incredible force of nature at Spouting Horn, where waves crash against the shoreline to produce an mesmerizing display as water shoots out through natural blowholes in lava rock cliffs and creates mesmerizing fountains – an event not to be missed at sunset!
Maha'ulepu Heritage Trail:
Put on your hiking boots and explore the Maha'ulepu Heritage Trail for an exciting coastal hike that provides stunning views of rugged cliffs, hidden beaches and an opportunity to spot seabirds and marine life!
Things To Do In Poipu
With Poipu's thrilling selection of activities sure to excite, Poipu offers something exciting and engaging to get the adrenaline flowing!
Kauai Zipline Adventure:
Take an exhilarating zipline adventure through Poipu's lush treetops for an exhilarating zipline experience. Experience adrenaline as you glide over canyons and waterfalls while gaining stunning panoramic views of Kauai's interior.
Stand-Up Paddleboarding:
Step out onto the Hanalei River or venture out further afield for some stand-up paddleboarding fun, a popular pastime that may allow you to catch glimpses of dolphins!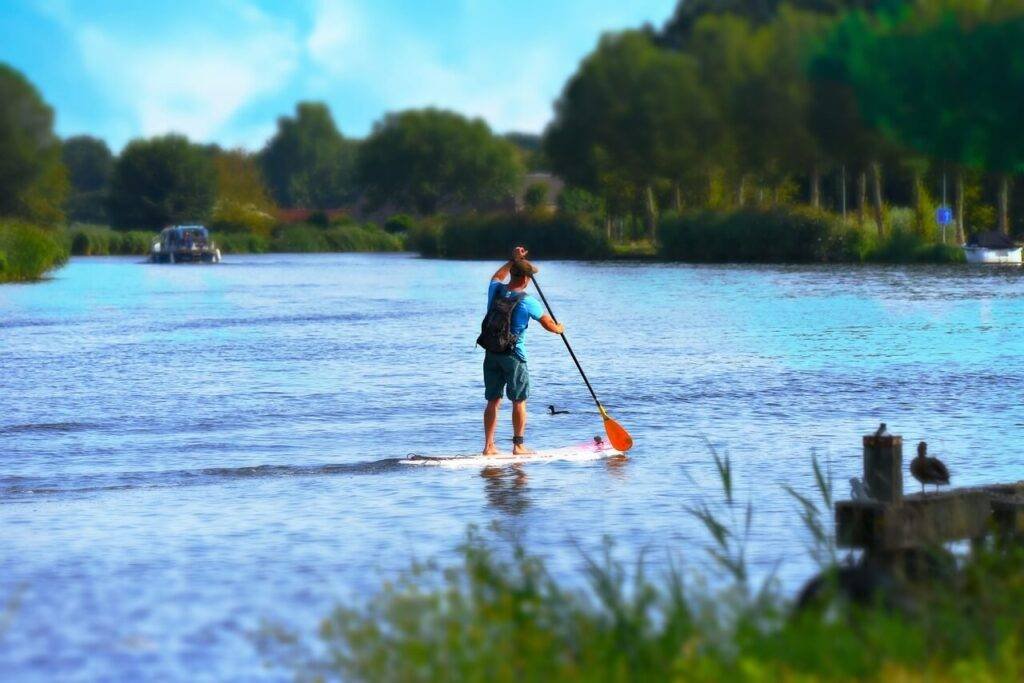 Off the Beaten Path Discoveries
Poipu offers plenty of popular attractions that deserve exploration. however, don't overlook exploring more offbeat spots for unique discoveries.
Kilauea Lighthouse:
Just minutes away from Poipu, the Kilauea Lighthouse offers breathtaking coastal views and the opportunity to observe nesting seabirds – making for an idyllic retreat away from crowds.
Local Markets:
Dive deep into Poipu culture by visiting its charming markets. Choose from fresh produce, handcrafted goods and delectable Hawaiian treats!
Experience Hawaii Cuisine today.
Hawaii Cuisine is one of the most beautiful activities in the list things to do in Poipu. Poipu would not be complete without experiencing the unique flavors of Hawaiian cuisine. From traditional luaus to seafood feasts, Poipu offers culinary experiences for every tastebud!
Luau Kalamaku:
Take part in Hawaii's rich culture at an authentic luau! Enjoy an extravagant buffet, live music, hula dancing and warm island hospitality at this festive celebration of island living.
How to Reach Poipu
Poipu is easily accessible once you land on Kauai and will become accessible with ease once there. Once here, Poipu becomes one of its tropical gems.
By Air:
To reach Poipu most quickly and conveniently by air, Lihue Airport (LIH), located approximately 15 miles northeast of Poipu is the best way. Many major airlines provide direct flights into Lihue from various mainland U.S cities and upon landing, rent a car at Lihue for easy transportation into Poipu.
By Car:
Poipu is located just 25 minutes from Lihue Airport. Renting a car provides greater freedom when exploring this island gem; along the scenic southern coastline lies spectacular scenery that you won't want to miss on your drive there!
Best Time to Visit
Poipu Is an All Year Destination. Poipu's tropical climate makes it a year-round destination, but there are some key considerations when making travel plans for Poipu.
High Season in Poipu typically runs from December to April and features pleasant weather with dry and sunny days more likely. Unfortunately, this is also when most tourists visit and accommodations prices tend to increase significantly during this period.
Shoulder Seasons: May to June and September to November offer the ideal combination of great weather and reduced crowds. Furthermore, accommodations often provide better deals during this period.
Low Season: July and August are typically considered low seasons due to potential short rain showers and higher humidity. Still, this can be an ideal time if you prefer budget-friendly options and don't mind occasional showers.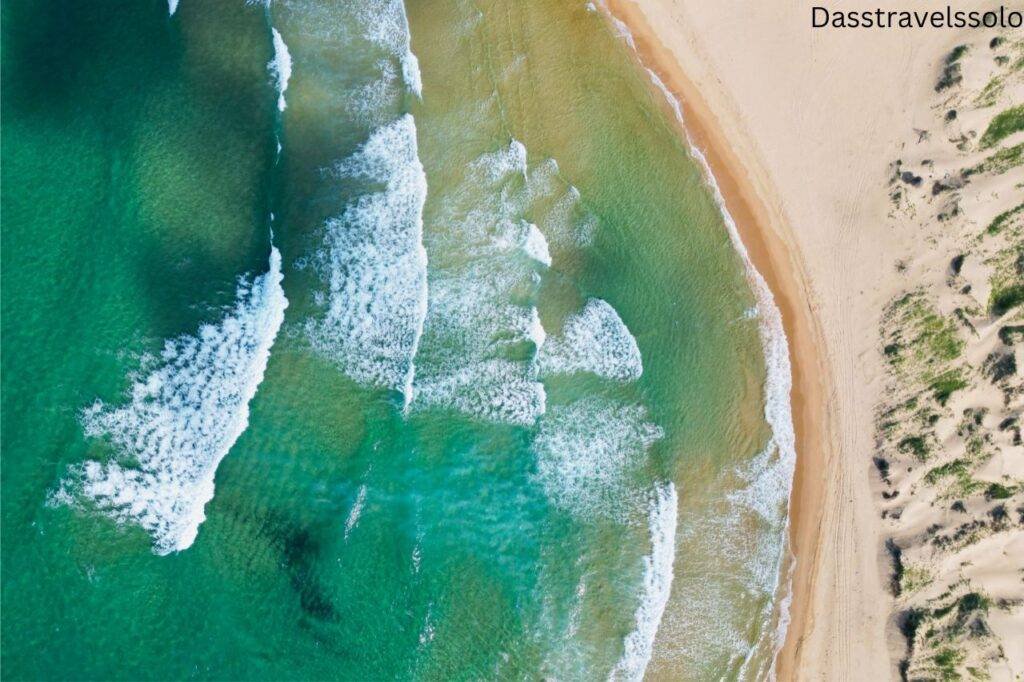 Visit Poipu and Discover Nearby Places
While Poipu offers plenty of activities and attractions, there are also several nearby destinations worth seeing during your trip:
Koloa:
Just minutes away from Poipu is Koloa – an historic town filled with charming shops and art galleries as well as its namesake trail providing insight into Hawaii's rich culture.
Hanapepe:
Hailed as Kauai's "biggest little town", Hanapepe offers picturesque streets, welcoming galleries, and an easygoing pace of life. Enjoy walking its charming streets or perusing local galleries!
Waimea Canyon:
Also dubbed "Grand Canyon of the Pacific," Waimea Canyon provides breathtaking vistas of red and green landscapes. Explore its trails or enjoy panoramic views from lookout points.
Napali Coast:
Discover its rugged beauty on a boat tour or challenging hike along this iconic coastline that boasts towering cliffs, lush valleys and cascading waterfalls.
With these travel tips in hand, you are now prepared to embark on an incredible journey to Poipu on Kauai where you'll experience its natural beauty, adventure and relaxation at its best! Enjoy your Hawaiian paradise visit!
Conclusion
Poipu offers visitors every day an adventure, relaxing getaway or cultural discovery experience. This Hawaiian paradise has something for every type of traveller – from adrenaline junkies to serenity seekers alike! When planning your visit, remember to respect the local environment while experiencing its spirit of aloha! We hope this blog with the list of things to do in Poipu has helped you find out the activities to indulge in.
Your journey in Poipu will create memories that you will get placed in your heart for a long even after leaving its tropical paradise. So, pack your bags, book your tickets, and prepare to experience its magical allure where the aloha spirit lives on strong. Aloha!
Thank you reading our blog till the end.
Please read our blogs on beach in Greece for more travel destinations.