Experience the Enchanting Paloma Beach of Saint-Jean-Cap-Ferrat in France
Welcome to the French Riviera – where the views are killer, and the beaches are the bomb! Paloma Beach in St-Jean-Cap-Ferrat is the real deal among all the cool spots along the Mediterranean. In this blog post, we'll dive into it and spill the details on its beauty – turquoise waters, fancy yachts, and warm sand, making it a total vibe you won't forget!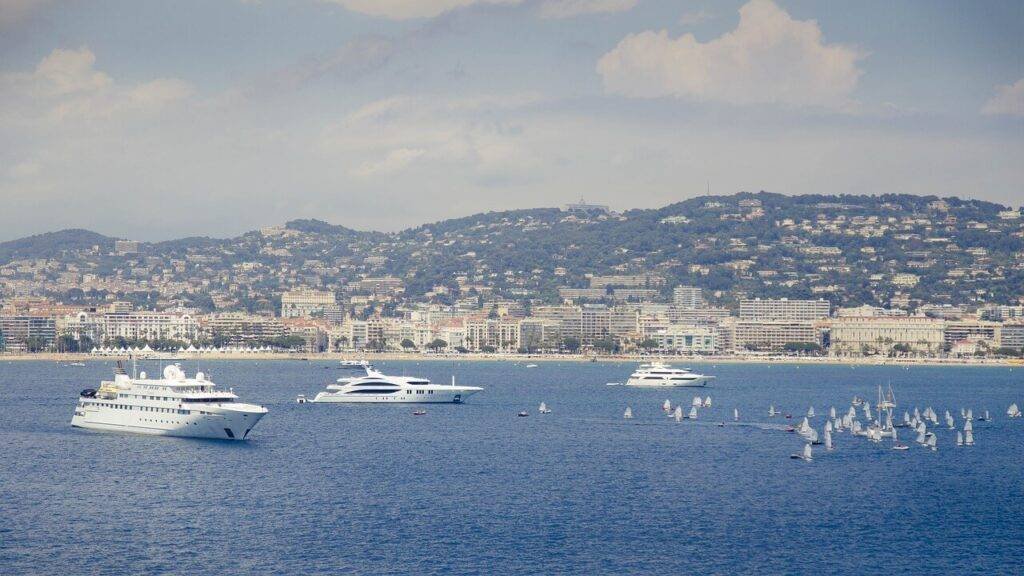 Discover a Hidden Gem on the French Riviera:
Paloma Beach is chillin' on the north side of Saint-Jean-Cap-Ferrat. It's a surprise gem with its clear waters and killer scenery. Named after Paloma Picasso, this rad beach is your escape from everyday stress. Join me as we virtually cruise through Paloma Beach in the blog and get the lowdown before you plan your trip. Let's unlock its charm together – this paradise keeps attracting tourists and locals alike.
Paloma Beach has been known as one of the top-notch beaches on the French Riviera, and it lives up to the hype. Surrounded by fancy yachts and nature's beauty, it sets the scene for relaxation and good vibes. Kick back on its pebbly shore or take a stroll – soak up the Mediterranean sun, my friend.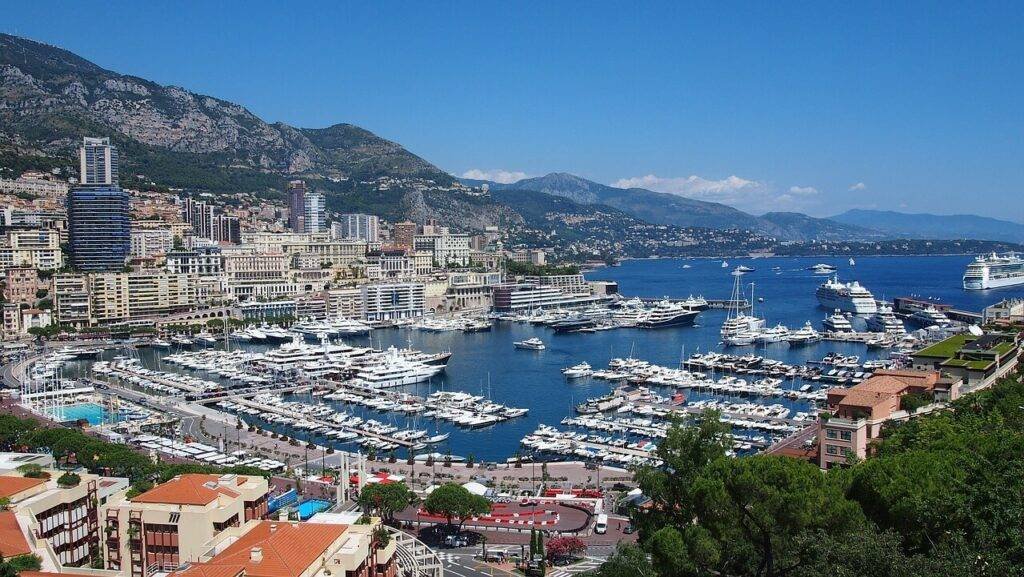 Paloma Beach Vibes:
Once you hit Paloma Beach, you'll feel the luxe vibes – yachts everywhere, giving it an exclusive vibe. And that pebble shore? Perfect for strolling while waves serenade you.
Nature's Jam at Paloma Beach:
Paloma Beach is a mixtape of nature – constantly changing and full of surprises. Hidden coves call for a chill escape, where you can vibe with the crashing waves. Trails through greenery offer views like masterpiece paintings. In this symphony of nature, we're all about soaking in the awesomeness.
Dive into the Turquoise Dance:
Paloma Beach invites us to dive into its turquoise waters, opening the door to a mesmerizing liquid world. The ocean's rhythm mirrors life – sometimes chill, other times crashing with wild force. Underwater, you find treasures – coral reefs with vibrant colors, fish putting on a show – it's a whole underwater party.
A Spot for Reflection:
Beyond the pretty surface, Paloma Beach is a spot for deep thoughts and self-discovery. Life's ebb and flow match the ocean's rhythm, making you contemplate existence. Alone with your thoughts, your mind wanders like seagulls above – embracing life's mysteries.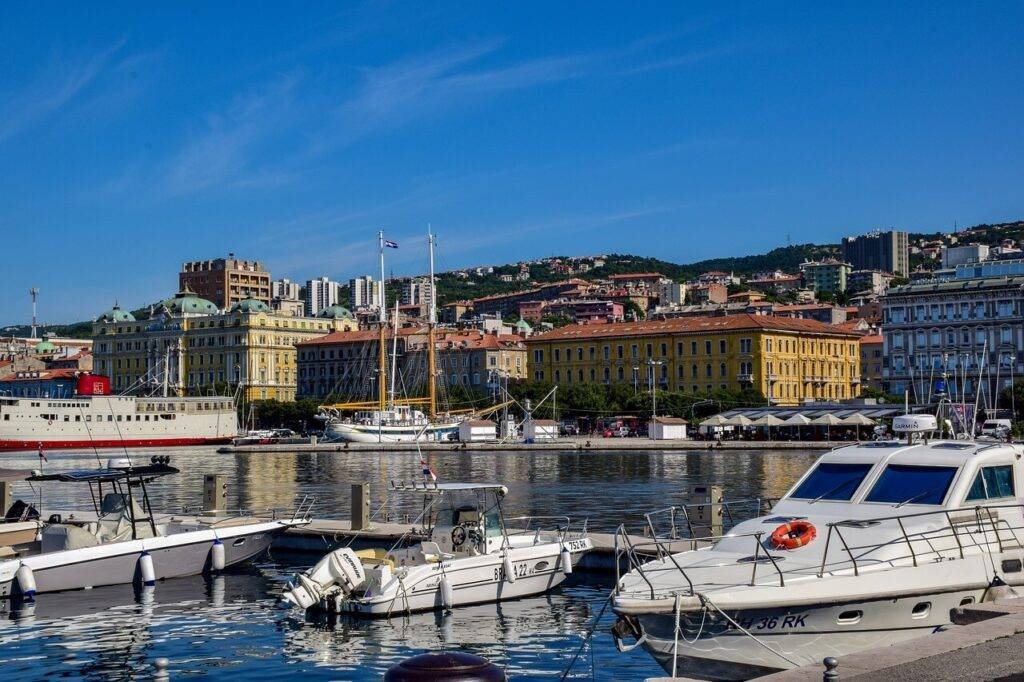 Paloma Beach Hangout – Club and Restaurant:
Paloma Beach isn't just a nature show; it's got a fantastic beach club and restaurant. The Paloma Beach Club serves up fresh, grilled fish right before your eyes. Soak up the sun, sip on that sea breeze, and dig into tasty dishes at this chill spot.
Exploring Cap-Ferrat:
Cap-Ferrat is another gem in the French Riviera mix. Take a short walk to Paloma Beach for extra coastal adventures. This peninsula screams elegance, with luxurious yachts and pine trees swaying. Villas against the sea backdrop leave you awestruck. Paloma Beach and Cap-Ferrat are a match made in heaven for any traveler.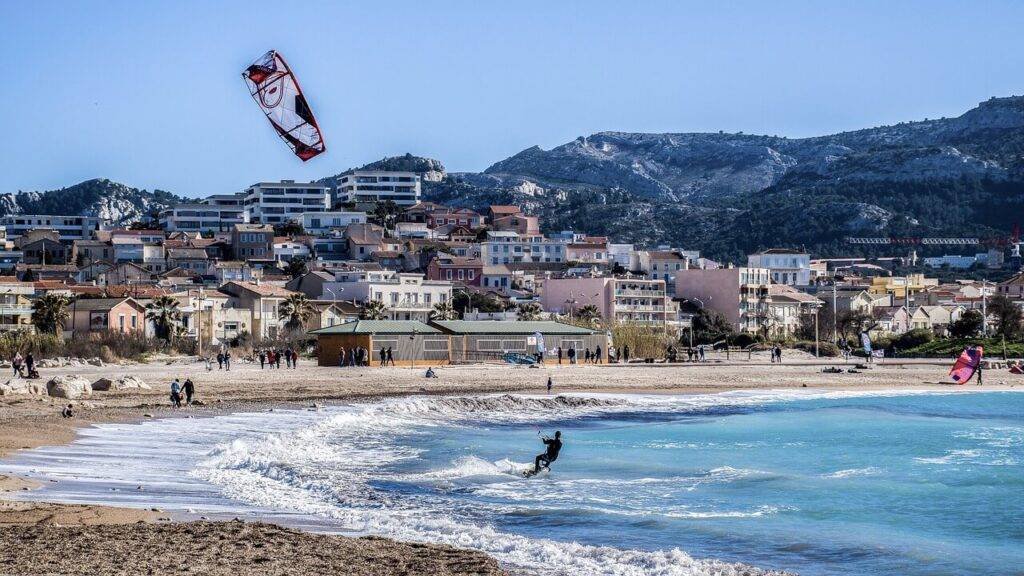 Best Time to Visit Paloma Beach:
To max out your Paloma experience, plan smart. Spring and summer are golden with pleasant temps, but even cooler seasons offer a peaceful vibe. September's the sweet spot – warm water, fewer crowds – perfect for a refreshing dip.
Places to Crash:
Paloma Beach hooks you up with all sorts of stays – luxury resorts, beachfront views, cute boutique hotels, cozy rentals, or budget-friendly hostels. Wake up to ocean views and wave music. Most spots are near the beach and attractions, promising a rad stay. While Paloma Beach doesn't have on-site stays, nearby towns like St-Jean-Cap-Ferrat and Beaulieu-sur-Mer have you covered with luxe hotels.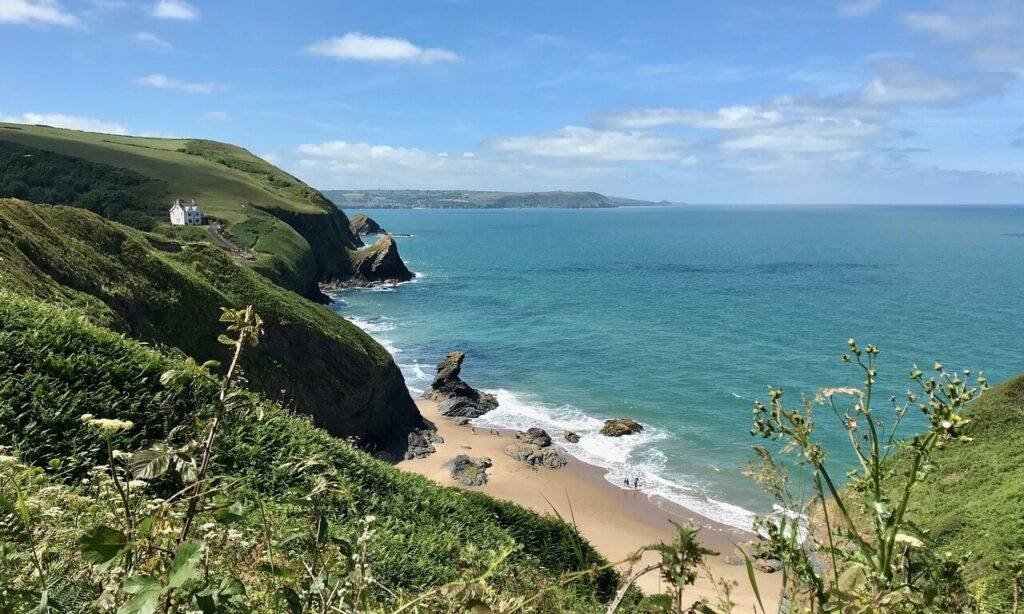 Nearby Places: More Than Just Paloma Beach
1. Coastal Hiking Trails
Enjoy coastal hiking trails near Paloma Beach. You will get the stunning views of the coast, cliffs, and greenery. Perfect for nature lovers and adventure buffs.
2. Paloma Village: A Cultural Hotspot
Go for a quick trip to Paloma Village for some local vibes. Explore lively markets, talk to friendly locals, and try traditional crafts and food. Add a real touch to your Paloma trip.
3. Paloma Lighthouse
Visit the famous Paloma Lighthouse for awesome sea views. Not just a great photo spot but also a place to learn about the region's maritime history.
4. Waterfront Hangouts
Chill at cool waterfront cafés and bars near Paloma Beach. Sip a drink or enjoy local treats with the sea breeze. A great way to relax and feel the coastal vibes.
Activities Beyond the Shore
1. Snorkeling Adventures
Dive into underwater fun with snorkeling near coral reefs. Explore marine life in clear waters, making memories that stick.
 2. Sunset Cruises
Elevate your Paloma experience with a sunset cruise along the coast. Watch the sun go down, casting a golden glow on the water. Many operators offer this romantic and memorable evening.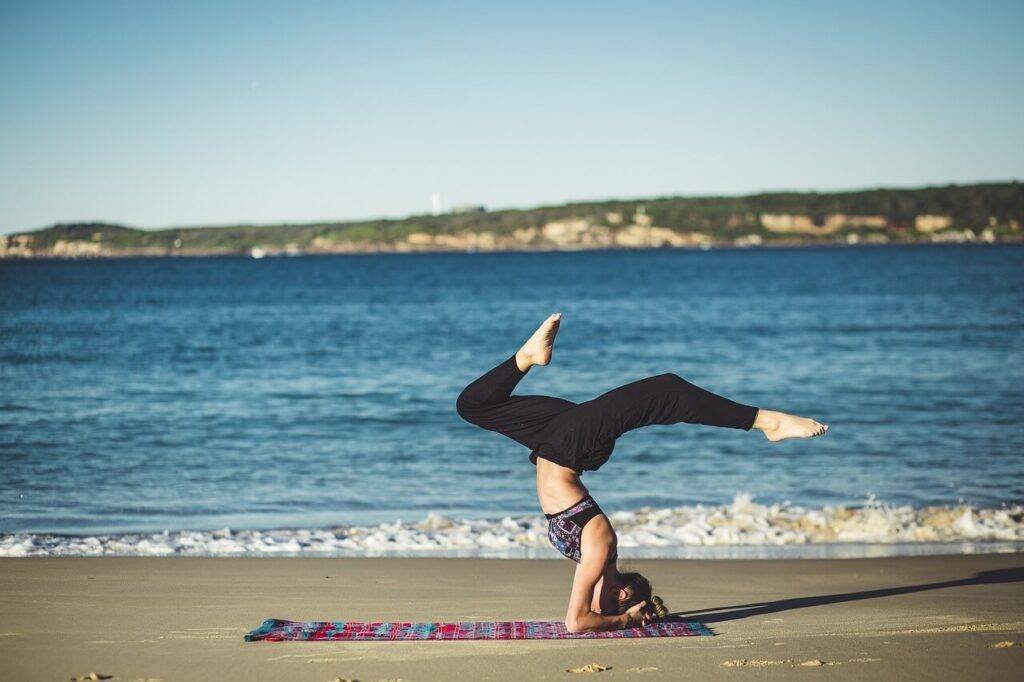 3. Beach Yoga Sessions
Find peace with beachfront yoga sessions near Paloma Beach. Feel the sea breeze while practicing mindfulness, adding a holistic touch to your beach getaway.
4. Local Art Workshops
Dive into hands-on experiences with local artisan workshops. Learn crafts like pottery or weaving from skilled artisans. A unique way to connect with the cultural heritage of the region."
Hope this hits the mark! Let me know if you'd like any tweaks.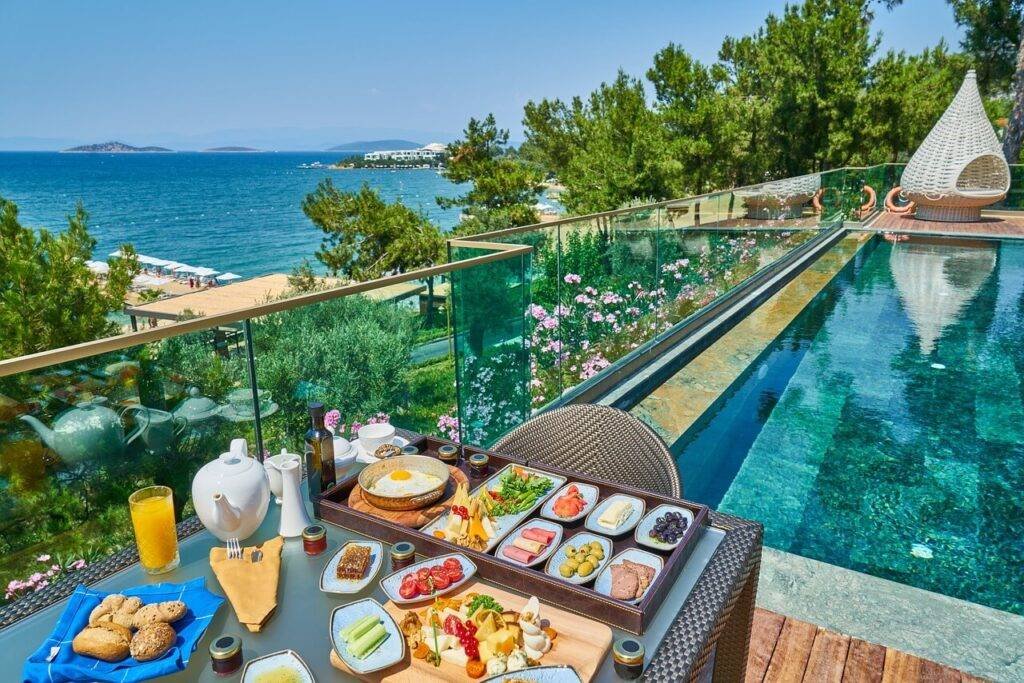 Tips for a Solid Visit:
Weekdays are the move for Paloma – dodge the weekend crowd for a chill time.
Early birds get the primo beach spot.
Sunscreen, hat, and a beach towel are essentials – stay comfy and safe.
Feelin' adventurous? Take a boat tour for hidden gems.
Bring a camera – capture Paloma's magic for future vibes.
Keep it eco-friendly – respect the beauty of Paloma Beach for the long haul.
In a Nutshell:
Paloma Beach in St-Jean-Cap-Ferrat is the real MVP on the French Riviera. From its quiet cove to turquoise waters and fancy yachts, this hidden gem wins hearts. Don't sleep on this beach – it's nature's beauty and fancy dining in a dreamy setup!
Hit up the French Riviera, visit Paloma Beach – make memories that stick! Don't wait – start planning for memories that last a lifetime.
Frequently Asked Questions (FAQs)
Q: What makes Paloma Beach unique?
A: Paloma Beach stands out for its beauty and offers a perfect blend of relaxation and adventure. The breathtaking scenery and diverse activities make it a destination like no other.
Q: Is Paloma Beach suitable for families?
A: Absolutely! Paloma Beach caters to all, with family-friendly activities, calm waters, and a welcoming atmosphere. It's an ideal destination for creating cherished family moments.
Q: Are there accommodation options near Paloma Beach?
A: Yes, Paloma Beach offers a range of accommodation options, from luxurious resorts to cozy beachside cottages. You can choose the perfect stay that suits your preferences and budget.
Q: What is the best time to visit Paloma Beach?
A: The best time to visit Paloma Beach is during the dry season, from May to September, when the weather is perfect for enjoying outdoor activities and soaking up the sun.
Q: Are there wildlife encounters at Paloma Beach?
A: Yes, Paloma Beach provides opportunities for wildlife encounters, especially during certain seasons. Keep an eye out for dolphins playing in the distance or sea turtles making their way to the shore.
Q: Can I capture the beauty of Paloma Beach?
A: Absolutely! Paloma Beach is a photographer's paradise. Don't forget to bring your camera to capture the stunning sunsets, vibrant marine life, and the overall beauty of this tropical haven.
Please read our blog on Frugal Explorations: The Cheapest Cities in Spain Revealed
You can also read more about Paloma Beach on blog Paloma Beach in Cap Ferrat
Thank you for reading our blog till the end.