A Step-by-Step Trip Planner – How to plan a trip to Ireland
Introduction
Have you ever dreamt of wandering through Ireland's lush green hills, exploring ancient castles, and soaking up the lively pub scene? Are you curious about How to plan a trip to Ireland? It might sound like a puzzle, but fear not! With a bit of research and preparation, you can craft an itinerary that fits your budget, interests, and travel style.
In this mega guide on How to plan a trip to Ireland, we'll light on every aspect you need to know. From picking the perfect time to go, to scoring awesome spots for grub, drinks, and a comfy bed!
Ireland is a mix of old and new, with modern cities blending seamlessly with timeless landscapes and ancient traditions. Whether you're into history, art, music, food, or just soaking in nature, Ireland's got it all.
Here are just a few reasons to visit Ireland today:
Things to do in Ireland:
Explore Dublin: Trinity College, Guinness Storehouse, Dublin Castle – the city's a treasure trove of history and entertainment.
Wild Atlantic Way: 2,500 kilometres of breathtaking views, charming villages, and outdoor adventures. Cliffs of Moher, Ring of Kerry – it's a wild ride.
Historical Sites: From Newgrange Tomb to Dun Aonghasa Fort, Ireland's got ancient vibes for days.
Food & Beverage Scene: Irish stew, soda bread, seafood chowder – savor the hearty cuisine. And don't forget the whiskey, beer, and cider!
Music and Festivals: Traditional, folk, rock – Ireland's got a music scene for everyone. Plus, festivals galore, like St. Patrick's Day Parade and Cork Jazz Festival.
blarney-castle
Local Festivals and Events: St. Patrick's Day, Arts Festival, and Hurling Final
Imagine being in Ireland for St. Patrick's Day – a carnival of green, parades, and lively celebrations. If you're a fan of the arts, the Galway International Arts Festival is a must-attend. And for sports enthusiasts, the All-Ireland Hurling Final is an experience that will have you cheering alongside passionate locals.
Culture Heritage:
Ireland boasts a long and varied history seen through its architecture, museums, monuments, and folklore. You can visit medieval castles, Neolithic tombs, Viking settlements, and Georgian mansions while learning about the Irish language, music, and dance sports.
Market Marvels: Temple Bar Market and Galway Market
For those who love exploring local markets, Dublin's Temple Bar Market is a treasure trove of handcrafted delights. Indulge in unique finds and delicious treats. In Galway, the market scene is a culinary adventure, with local Flavors dancing on your palate.
Hospitality:
Irish hospitality is legendary, with pubs and restaurants throughout Ireland providing warm, convivial settings where visitors can meet new people while sharing stories over a pint of Guinness or a plate of Irish stew.
When is the best time for you to visit?
Ireland boasts a temperate and mild climate influenced by the Gulf Stream; however, rain and windstorms are frequent occurrences and should be expected.
Spring brings blooming flowers and mild weather, making it an ideal time to explore. Summer, on the other hand, is a festival extravaganza, with outdoor adventures waiting at every turn. If you're a fan of autumn's colorful palette, plan your visit to witness Ireland's countryside painted in hues of red, gold, and orange.
That depends entirely upon your budget, preferences, and priorities – here are a few things to keep in mind:
Peak Season in Ireland:
Peak season runs from June to August and features hotter, drier conditions with increased crowds at tourist attractions and accommodations, which make visiting more expensive. Suppose you want to avoid crowds or queues but still enjoy cooler temperatures. Visit during the shoulder season between April to May or September-October. In that case, this can save time in travel planning as you will face fewer crowds.
Off-season:
Ireland's off-season runs from November to March when temperatures are colder and wetter, attractions close or limited services, but this can also be an exciting opportunity to experience local culture and traditions such as Christmas markets, New Year's Eve celebrations, and St Patrick's Day festivities.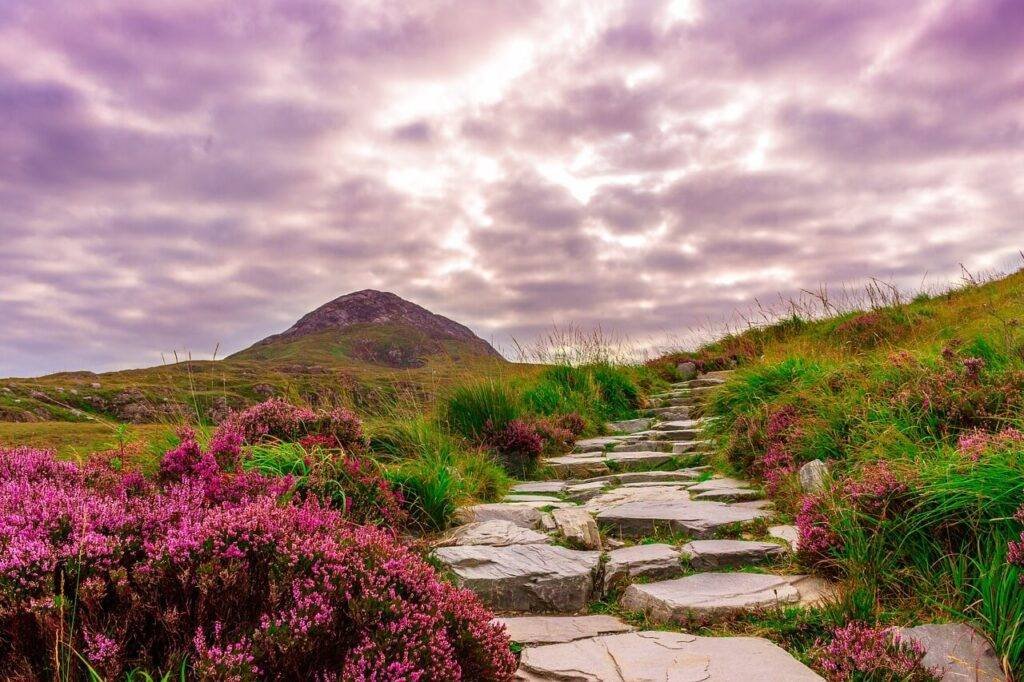 Here's the lowdown on why you should hop on a plane to Ireland ASAP:
Natural Beauty: Think green fields, stunning coastlines, and epic drives like the Ring of Kerry. Ireland is a feast for the eyes.
Cultural Heritage: From medieval castles to Viking settlements, Ireland has got a rich history. Dive into museums, folklore, and explore the language, music, and dance scene.
Hospitality: Irish pubs are legendary for their warm vibe. Picture yourself sipping Guinness, sharing stories, and soaking up the friendly atmosphere.
Festivals and Events: Ireland's calendar is jam-packed. St. Patrick's Day parades, music festivals, literary events – there's always something happening.
How to Reach Ireland?
Things to remember while planning your trip
Determine Your Travel Style: Solo, couple, family, or squad? Luxury, midrange, or embracing public transit? Figure it out to narrow down your options.
Research the Highlights: Once you pick your spots, dig into the must-sees and must-dos. Cliffs of Moher, Guinness Storehouse, and Blarney Stone – get ready!
Leave Room for Flexibility: A rough plan is cool, but leave space for spontaneity. Ireland's full of surprises.
Consider Logistics: It's all about the nitty-gritty. Book flights and accommodations early, plan meals and activities, and pack accordingly.
Our Point of View
Air, sea, and land transport networks connect Ireland well.
Dublin, Cork, and Shannon airports serve as major international gateways and direct or indirect flights are available from countless cities in Europe, North America, and Asia. If you prefer a slower journey, there are also ferry connections with UK ports in France or Spain. You can also drive/cycle crossings through Eurotunnel ports that lead directly into Ireland.
How to plan a trip to Ireland
Planning Your Itinerary
Organizing your itinerary in Ireland can be overwhelming, with so much to see and do. But with some research and prioritization, you can create a balanced yet enjoyable trip that suits your interests and pace.
Here are some steps that will help make planning easy:
We've crafted a simple itinerary to make the most of your time in Ireland:
– Days 1-3: Dublin's Historical Marvels
Explore Trinity College and the Book of Kells
Wander through the vibrant streets of Temple Bar
– Days 4-6: Cliffs of Moher Adventure
Marvel at the breathtaking cliffs and coastal views
Take a coastal hike for an up-close experience
– Days 7-9: Galway's Cultural Extravaganza
Immerse yourself in the arts and music scene
Stroll through Galway's charming streets
Leave room for flexibility:
It is important to have a rough itinerary but leaving enough wiggle room and spontaneity will allow for serendipitous encounters, unexpected detours, and local recommendations is just as rewarding. Ireland offers opportunity for exploration!
Consider Logistics:
To answer the question "How to plan a trip to Ireland" The itinerary plays the most crucial role. When organizing an itinerary, remember the logistics, like transportation, accommodations, meals, and activities, when making decisions about travel plans.
Booking flights, ferries, or trains early can save money and avoid disappointment while making reservations at popular attractions or restaurants can reduce wait times for seats and help avoid disappointment. Also, remember to pack appropriate clothing according to weather and bring along an up-to-date map or GPS device is always helpful for navigating Ireland!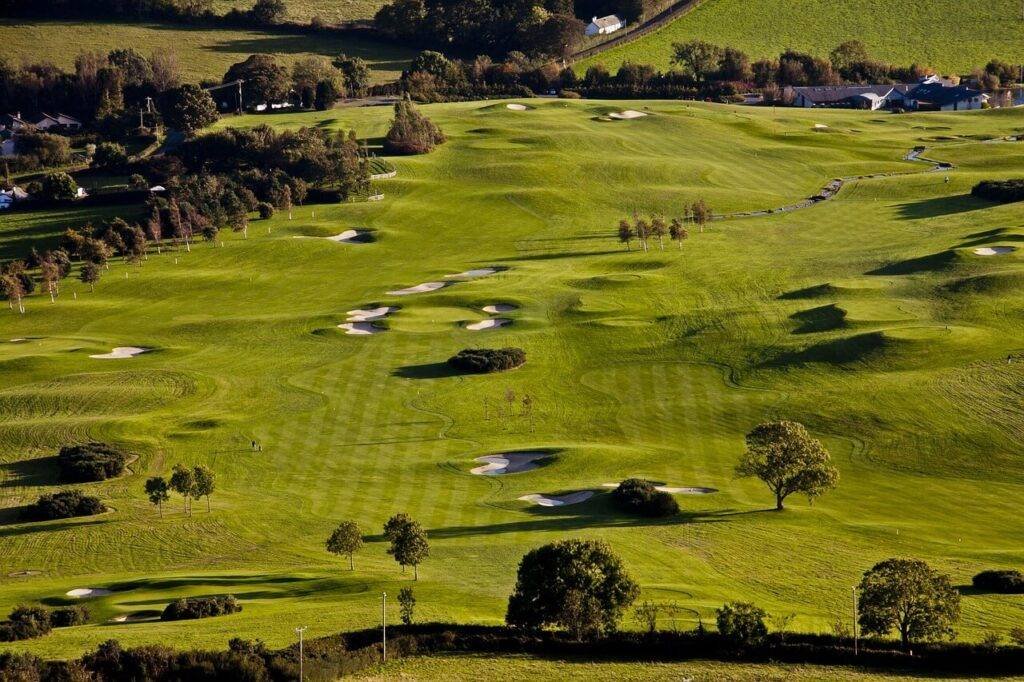 Important things to Explore
Visit Historical Sites:
Ireland is full of myths and legends; here, you can explore many ancient and medieval sites that still stand today. Some notable ones are the Newgrange Tomb, Rock of Cashel, Dun Aonghasa Fort, and Trim Castle.
Experience Ireland's Food & Beverage Scene:
Ireland is well known for its hearty yet delicious cuisine, such as Irish stew, soda bread, seafood chowder, and apple pie. Don't miss sampling some famous Irish whiskey, beer, or cider made by local distilleries. You should definitely visit their producers & distilleries. Enjoying one of its popular food festivals like Galway Oyster Festival, Kilkenny Food Trail or Dingle Food Festival for some inspiration!
Enjoy Music and Festivals: Ireland offers an eclectic music scene that ranges from traditional, folk, and rock genres – you can find live music performances at many pubs and venues throughout Ireland. Additionally, Ireland hosts many music and cultural festivals, such as St Patrick's Day Parade, Galway International Arts Festival, Cork Jazz Festival, and Lisdoonvarna Matchmaking Festival, to name just a few!
Ireland offers abundant natural beauty that you can explore via hiking, cycling, horseback riding, or simply walking. Some popular outdoor destinations in Ireland are Wicklow Mountains, Burren, Slieve League Cliffs, and Killarney National Park – among many others!
Discover Irish Culture:
Ireland has an abundant and varied culture, rich with customs, traditions, and beliefs that you can learn more about by participating in language immersion courses, ceilis (Irish dance socials), GAA matches, and storytelling sessions. You may experience first-hand all these aspects and more!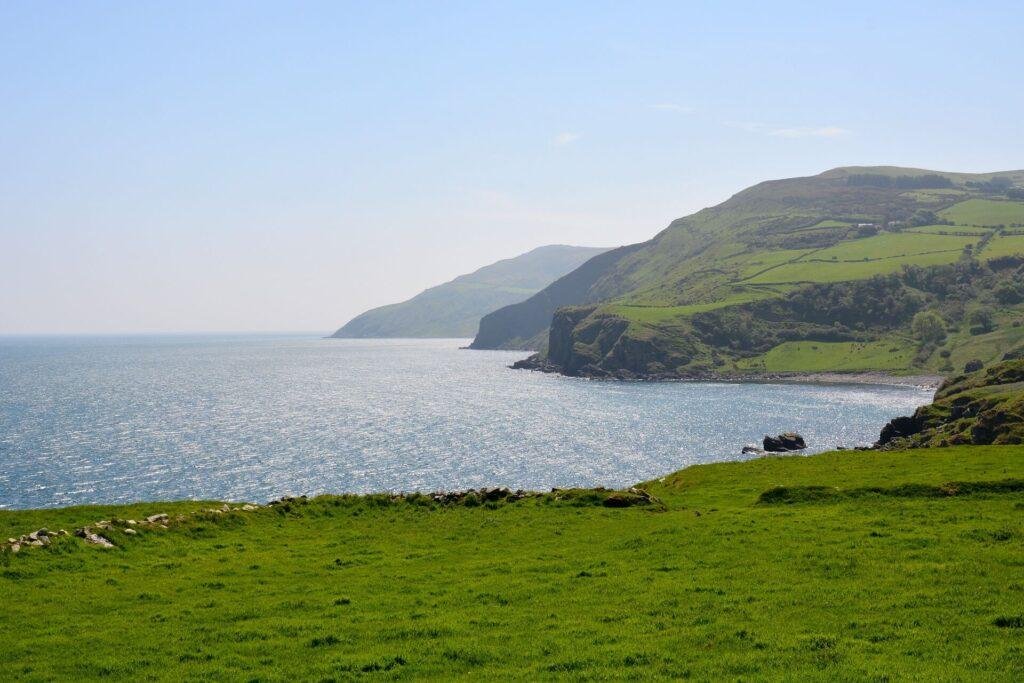 How Should You Pack for Ireland?
Packing for your trip to Ireland depends on several factors, including time of year, climate conditions, and personal activities and preferences. Here are a few general tips to help pack effectively:
Layers:
Ireland's weather can be unpredictably changing even during the height of summer; therefore, it is wise to pack layers that you can add or take off as needed. A waterproof jacket, warm sweater, scarf, and comfortable shoes should all be part of your packing checklist.
Adapters:
Ireland uses the Type G electrical plug, so bring an adapter if your devices use different plug types.
Medication:
If any medication is prescribed during your trip, bring enough for its duration – keeping all original containers with clear labels intact if possible.
Camera:
Ireland boasts many beautiful landscapes and sights that require your camera or smartphone with enough memory and battery to capture them all.
Guidebook or map:
Even though GPS devices provide information, it would be helpful to bring along an informative guidebook or map that details places of interest and local culture.
Currency:
Ireland uses the Euro; therefore, it is essential that before traveling there, you exchange or withdraw cash from an ATM in your home country. Also, bring credit or debit cards in case something comes up!
Other essentials:
Pack sunscreen, insect repellent, a hat, and sunglasses, as well as a reusable water bottle and small backpack to complete your essentials list.
Insider Tips: Embrace the 'Craic' and Dress in Layers
Embrace the 'craic' – the Irish spirit of fun and friendship. Engage with locals, share stories, and let the laughter flow. And here's a handy tip: dress in layers. The weather can be as unpredictable as a leprechaun's tricks, so be prepared for a bit of everything!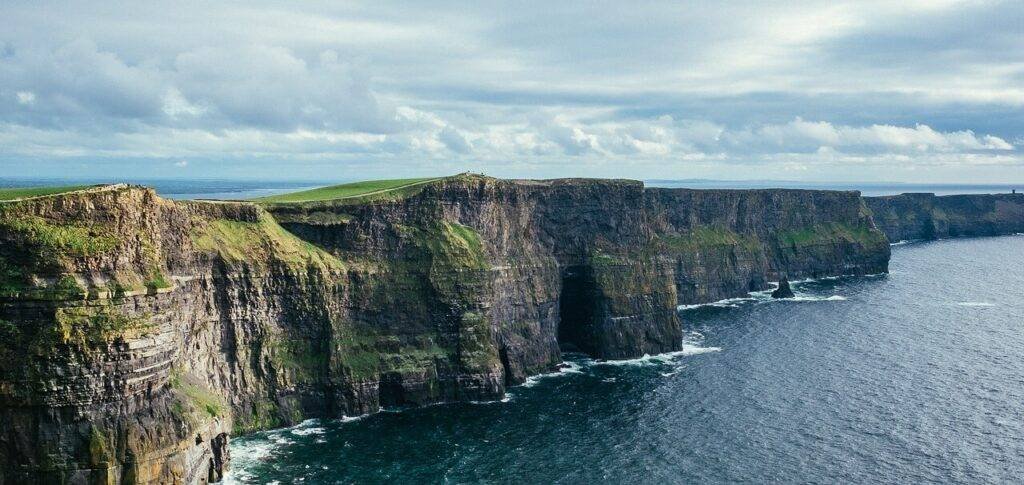 Frequently Asked Questions
Q: What is the Best Time to Visit Ireland?
A: June-August for pleasant weather, or try spring, autumn, or winter (November to February)for fewer crowds and lower prices.
Q: Do I need a visa to visit Ireland?
A: Depends on your nationality, so check with your local Irish embassy.
Q: What is the Currency in Ireland?
A: Euro rules the land, so get some cash and bring those cards.
Q: Can I drive in Ireland with my foreign driver's license?
A: Driving in Ireland: Yep, you can drive with your foreign license – just follow the local rules.
Q:Is it safe to travel to Ireland?
A: Ireland's generally chill, but keep your wits about you in crowded areas.
Q:What are the unusual things to do in Ireland?
A: Explore the whimsical side of Ireland! Try bog snorkelling in the Bog of Allen or delve into Irish folklore at the Leprechaun and Fairy Underground Cavern in Carlingford. Feel the thrill of crossing the Carrick-a-Rede Rope Bridge over the Atlantic. Ireland's got surprises at every corner – get ready for an unforgettable adventure!
Q: Is Ireland Cheap or Expensive?
A: Cost of living in Ireland is depends on your lifestyle and it can be approx. 10% lower than USA
Conclusion
Planning a trip to Ireland is like unlocking a treasure chest. As you conclude your Irish escapade, bear in mind that every moment in Ireland is an occasion to uncover, laugh, and forge memories. Ireland, with its opulent history and genial populace, will imprint an enduring mark on your heart.
Follow these tips, customize your itinerary, and get ready for a blast in Ireland's rich history, culture, nature, and food scene. May your journeys be brimming with joy, laughter, and a dash of Irish enchantment. Adventure awaits – don't forget your sense of fun! 🍀
You can also follow our blog on Checklist for travelling to Europe
Thank you for reading our blog till the end.