Venice to Pisa Train: A Scenic Journey through Italy
Introduction
Are you thinking of a journey from the mesmerizing canals of Venice to the iconic city of Pisa? This comprehensive guide will help you with all the essential information, ensuring your train expedition is convenient and a memorable experience.
Italy is renowned for its breathtaking architecture, cultural richness, and picturesque landscapes, waves travelers from around the globe. Venice and Pisa are two prominent jewels in the Italian tourist crown.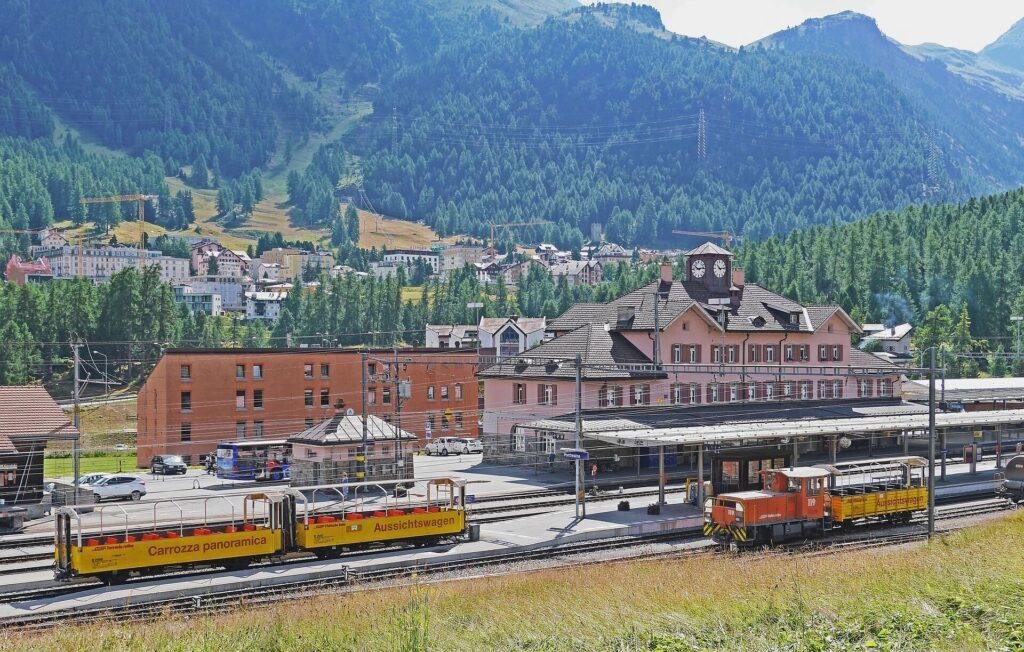 Opting for a train journey between Venice and Pisa proves to be a sensible and economical choice. It gives you the opportunity to enjoy the scenic splendors of the Italian countryside. This guide provides a practical and experienced based roadmap for navigating the Venice to Pisa route via train and crucial details to enhance your travel preparations.
How to Book Venice to Pisa train Tickets
Booking train tickets from Venice to Pisa can be effortlessly done online or at the train station. Cyberspace emerges as the most convenient platform, allowing travelers to seamlessly compare fares, select preferred trains, and secure tickets.
Online Booking
The Trenitalia and Italo websites serve as convenient portals for reserving train tickets. These platforms give travelers to peruse train schedules, compare pricing, and make direct purchases. To finalize online transactions, passengers must create an account, furnishing essential travel details such as dates, times, the number of travelers, and specific preferences like seating or class.
Booking at the Train Station
Alternatively, travelers can opt to reserve tickets at the train station itself. Ticket kiosks and counters, ubiquitous at most train stations, facilitate on-the-spot purchases. It is essential for those opting for this method to furnish travel particulars like dates, times, the number of travelers, and any specific preferences
Best Train Options from Venice to Pisa
Multiple train options cater to travelers on the Venice to Pisa route, ranging from high-speed options operated by Trenitalia and Italo to regional choices like the Intercity.
Frecciarossa
Trenitalia's Frecciarossa, a high-speed marvel, ensures a contemporary onboard experience with spacious seating, air conditioning, Wi-Fi, and additional amenities. Expect a travel time of approximately 3 hours and 20 minutes.
Italo
The Italo high-speed service mirrors the comforts offered by Frecciarossa, providing a comparable journey duration of around 3 hours and 30 minutes.
Intercity
For those seeking a more straightforward experience, the Intercity, a regional option, offers comfortable seating and air conditioning. Although lacking onboard catering, it provides essential facilities, with a travel time averaging 4 hours and 20 minutes.
Train Timetables
Departing from Venezia Santa Lucia, trains reach Pisa Centrale after a journey lasting between 3 to 4 hours, contingent on the chosen train. Timetables vary based on the day, ensuring many options for travelers.
Duration of the Trip
The period of the journey from Venice to Pisa differs depending on the train choice chosen. High-speed trains, such as the Frecciarossa and Italo, take roughly 3 hrs, while regional trains, such as the Intercity, take between 3 and 4 hours.
Ticket Prices
Ticket prices for Venice to Pisa trains fluctuate based on the chosen train, time of day, and booking. Generally, high-speed options command higher fares compared to regional trains. Anticipate one-way ticket costs ranging from EUR20 to EUR70 (Price may vary, please check the current price), with peak travel periods incurring higher expenses.
Where to Get Tickets
Travelers can secure tickets through online platforms like Trenitalia or Italo websites, station ticket machines, or counters. It is advisable to purchase tickets in advance to avail of favorable rates and secure preferred seating.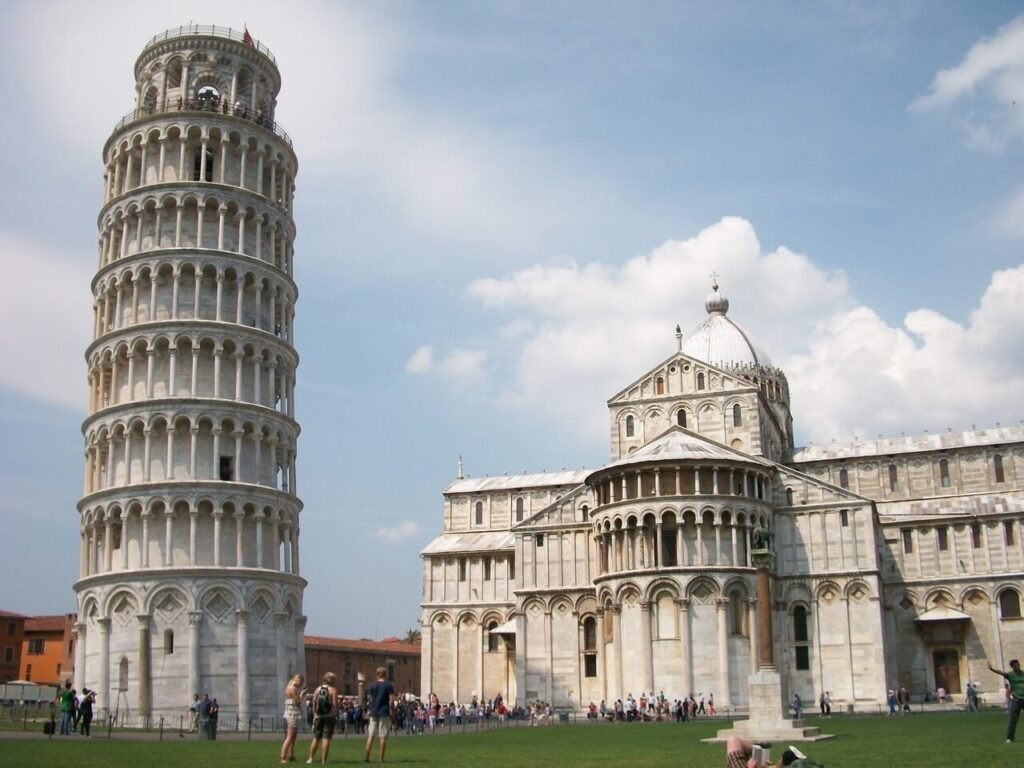 Train Terminals
Trains from Venice to Pisa depart from the Venezia Santa Lucia train terminal and come to the Pisa Centrale train terminal. Both train stations are easily located in the city of their corresponding cities and are quickly accessible by mass transit.
What to Expect Onboard
Both departure and arrival occur at easily accessible train terminals: Venezia Santa Lucia and Pisa Centrale. High-speed options promise a modern and comfortable journey with amenities like onboard cafes, restaurants, power outlets, and luggage storage. Regional trains offer a more straightforward experience but ensure fundamental comforts like restroom access.
Tips for a Comfortable Journey:
For a seamless trip from Venice to Pisa, consider these tips:
Reserve tickets early for optimal pricing and seat selection.
Pack judiciously, prioritizing essential items due to potential storage limitations.
Bring snacks and water, especially on regional trains needing more onboard catering.
Dress in layers for varying onboard temperatures.
Arrive at the train station ahead of time to accommodate unforeseen delays.
Top Attractions in Pisa
Upon arrival in Pisa, indulge in the city's captivating attractions, including the renowned Leaning Tower, Piazza dei Miracoli, Basilica of Santa Maria Assunta, and Baptistery of St. John. Immerse yourself in the historic streets, savor local cuisine, and relish the breathtaking vistas of the Tuscan countryside.
Frequently asked questions:
Can I buy tickets for trains from Venice to Pisa at the train station?
Yes, travelers can procure tickets from station kiosks or counters.
How far in advance should I book my train ticket?
Booking in advance is recommended to secure favorable rates and seat availability.
Is there any direct train from Venice to Pisa?
Yes, multiple direct options, including high-speed trains, facilitate this route.
What is the best time of day to take a trip from Venice to Pisa?
Train schedules vary throughout the day, allowing travelers to select a time to suit their itinerary.
Can I bring my travel luggage onboard the train?
Travelers are permitted luggage, but it's advisable to travel light.
Are there restrooms onboard the train?
Yes, all trains offer restroom facilities for passengers.
Is it possible to travel from Venice to Pisa by bus?
Yes, several bus operators provide this service.
The length of time does the journey from Venice to Pisa take by train?
The journey spans 3 to 4 hours, contingent on the selected train.
Can I buy a return ticket from Pisa to Venice?
Yes, Return tickets are available for purchase.
What is the cost of a train ticket from Venice to Pisa?
Ticket costs vary based on the chosen train and booking, ranging from EUR20 to EUR70 (may vary time to time).
Conclusion
Booking train tickets from Venice to Pisa is a straightforward and convenient process, whether online or at the station. Travelers can tailor their journey to meet specific preferences with various train options. Upon reaching Pisa, a treasure trove of attractions awaits, ensuring that a train expedition from Venice to Pisa becomes a memorable experience, whether for business or leisure.
Please can also read our other blog on Discovering the Best of Tuscany: Rome to Pisa Day Trip
Thank you for visiting our blog on Venice to Pisa Train Journey and and explore the charming city of Pisa.